Do you celebrate Earth Day in your classroom?  When I was in third grade, we tied it into our science standard of recycling.  In second grade, it was not part of our science standards, so instead we tied it into our math and reading.
So let's talk about integration!
One of the easiest ways to integrate science concepts will simply be during the reading block. This is a great, and meaningful way, to tie in nonfiction text.  Are you looking for a few great fiction and nonfiction mentor texts about earth day?
(Please note that these books are affiliate links.  If you chose to purchase through these links I will receive a small commission.)
I think my most favorite of that bunch is the Gail Gibbons text. Her books are always to the point and informative with really engaging illustrations.
If you would like text that is accessible for all students, check out this science short about earth day. It is one nonfiction article that has been written on multiple levels. The pack includes tons of main idea and text features practice!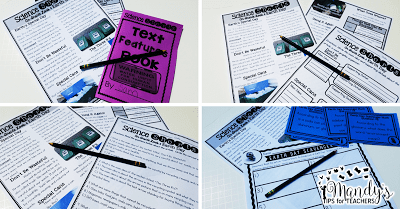 Poetry is a genre that can be really hard to tie into science concepts. I wanted a simple poem that could be used not only as a mentor text, but also as a model for simple poetry writing.  This
freebie
includes a poem, lesson plan for a whole group mini lesson, comprehension questions, and a writing project that is super simple!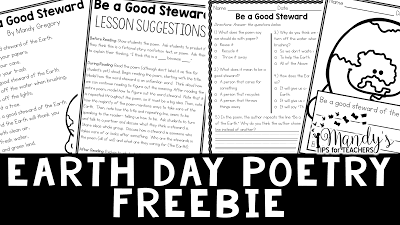 Earth day can translate into some graphing practice as well. Your students can walk around the school grounds collecting trash and litter and graph the results. Does this sound a bit too gross for you? I created this graphing freebie based on the same scenario! Simply pass out the litter cards instead of, well real litter!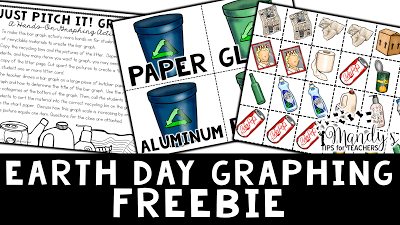 I also wanted to review some other math concepts, so I created these earth day math centers.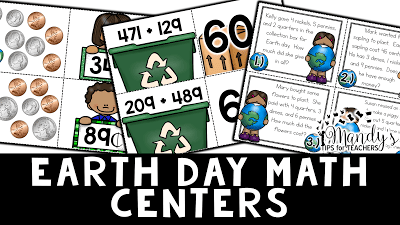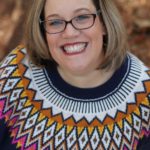 Mandy Gregory is a 2007 and 2012 Teacher of the Year. She has taught Kindergarten- 4th grades in both the general education and inclusion settings. She is currently a 1st grade Special Education teacher.  She is the owner and creator of Mandy's Tips for Teachers website (www.mandystipsforteachers.com) and has over 13 years of teaching experience. She is married with two beautiful children.