Let's be honest; teaching can be hard. SUPER hard.  How can we make it just the tiniest bit easier? What hacks can we use that can make teaching (and life) easier?
These are some of my most simple tips and tricks:
I also got smart and did some crowdsourcing!  I asked my Facebook followers for their best teaching hacks and they delivered!  Who better to ask than the experts (and that is TOTALLY guy guys!)!?
Here are some of their BEST tips and suggestions: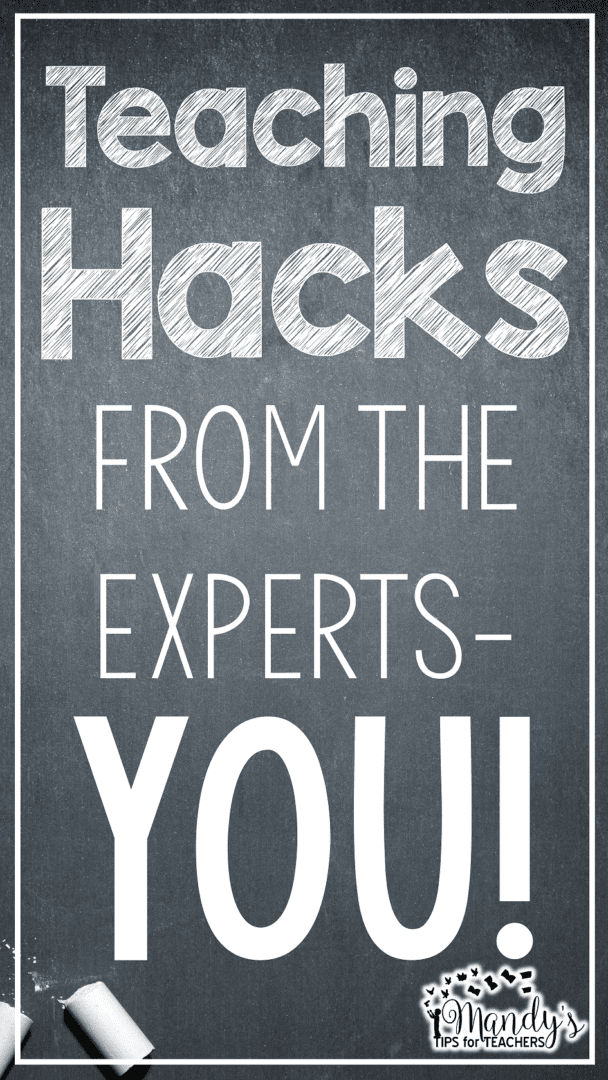 When you plan your week, pull your copies. Make all your copies for the week on Friday and have a system in your class to file them according to day/subject. This way you're not making copies every day and aren't stuck if the copy machine goes down one day! – Kelsey H.
Pencils. They were always my worst nightmare until I started the pencil challenge. I gave each student a pencil bag and 5 sharpened pencils for the week. They turned them in on Fridays to be sharpened. If they still had all 5 pencils in good shape, they got a small treat in their pencil bag (sticker, fancy eraser, etc.). Best management tool I ever implemented. – Lindsay V.
This is one I'm sure everyone knows but… if you color over sharpie with dry erase marker it comes right off. This lets me reuse folders, binders, etc. that had something written on them- Jessica K.
Want a beautiful Anchor chart title but have not so beautiful handwriting?? Design it on your computer then project it through your doc cam/projector and TRACE onto your chart paper! – Christina M.
I grade everything out of 10 or out of 20 (5 points each or 10 points each). This makes grading much faster because I don't have to think about each grade. Also, I have students bring me their papers as soon as they finish so I can quickly grade them without having piles and have mini-conferences on the spot when needed.- Laura H.
Students hang up their own projects in the hallway! I also have a crate with each week where I compile my copies for the following week!!- Danielle M.
Do you have any great tips? We would LOVE to hear them!!
Math Centers
Sign up here for Three FREE Differentiated Math Centers to Practice Place Value within 100 or 1,000.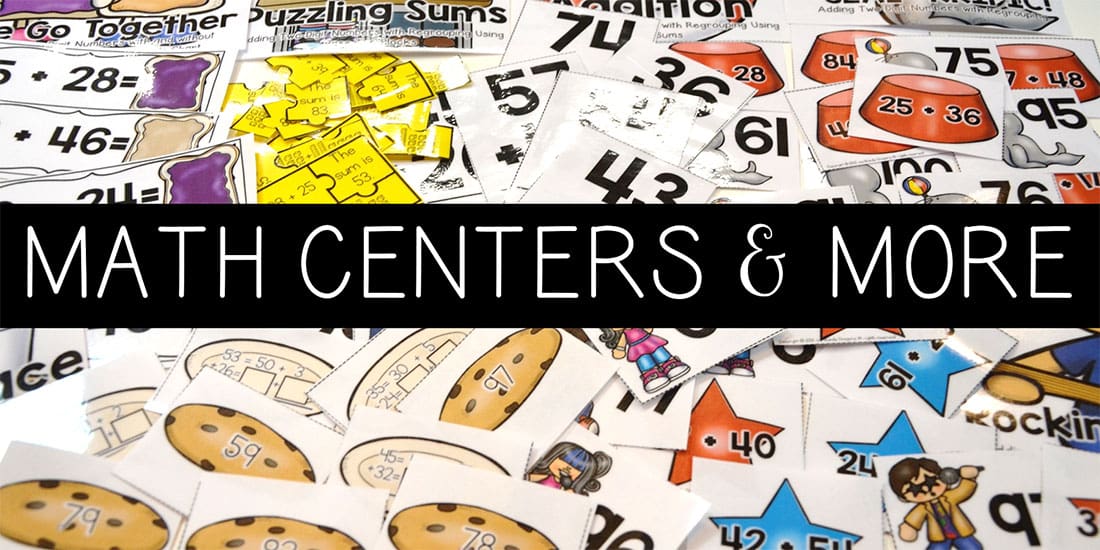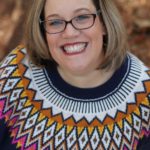 Mandy Gregory is a 2007 and 2012 Teacher of the Year. She has taught Kindergarten- 4th grades in both the general education and inclusion settings. She is currently a 1st grade Special Education teacher.  She is the owner and creator of Mandy's Tips for Teachers website (www.mandystipsforteachers.com) and has over 13 years of teaching experience. She is married with two beautiful children.