I don't know about you, but I LOVE checking out other teacher's classrooms I love looking for new arrangement and display ideas and just plain smart ways to use space. As a result, I have photographed my classroom almost every year. It has helped me learn certain set ups that I like. I guess in some ways I am habitual! However, I am always looking for a better arrangement and organization, like it is somewhere *just* over the rainbow!
Around Christmas I got the nesting bug and just "HAD" to rearrange my classroom. It happens EVERY stinkin' year to me. I never got around to taking pictures because a.) I was lazy and b.) I couldn't get the room to flow just right.
A few days ago I was talking to my teaching partner about wanting to rearrange, but we had a MILLION things to do. Luckily, she was on board and it was time to rearrange- again! So, bad news is- I never got to document how the room was set up. The good news? I like this way MUCH better! I think this arrangement really shows off the size of the room (it is gloriously large!) and spreads out some of our students that needed more, ahem, space.
I was tired when we finished so the pictures are not the best, but hopefully it is a start. I will try to take some more, really good photographs, in the next few weeks.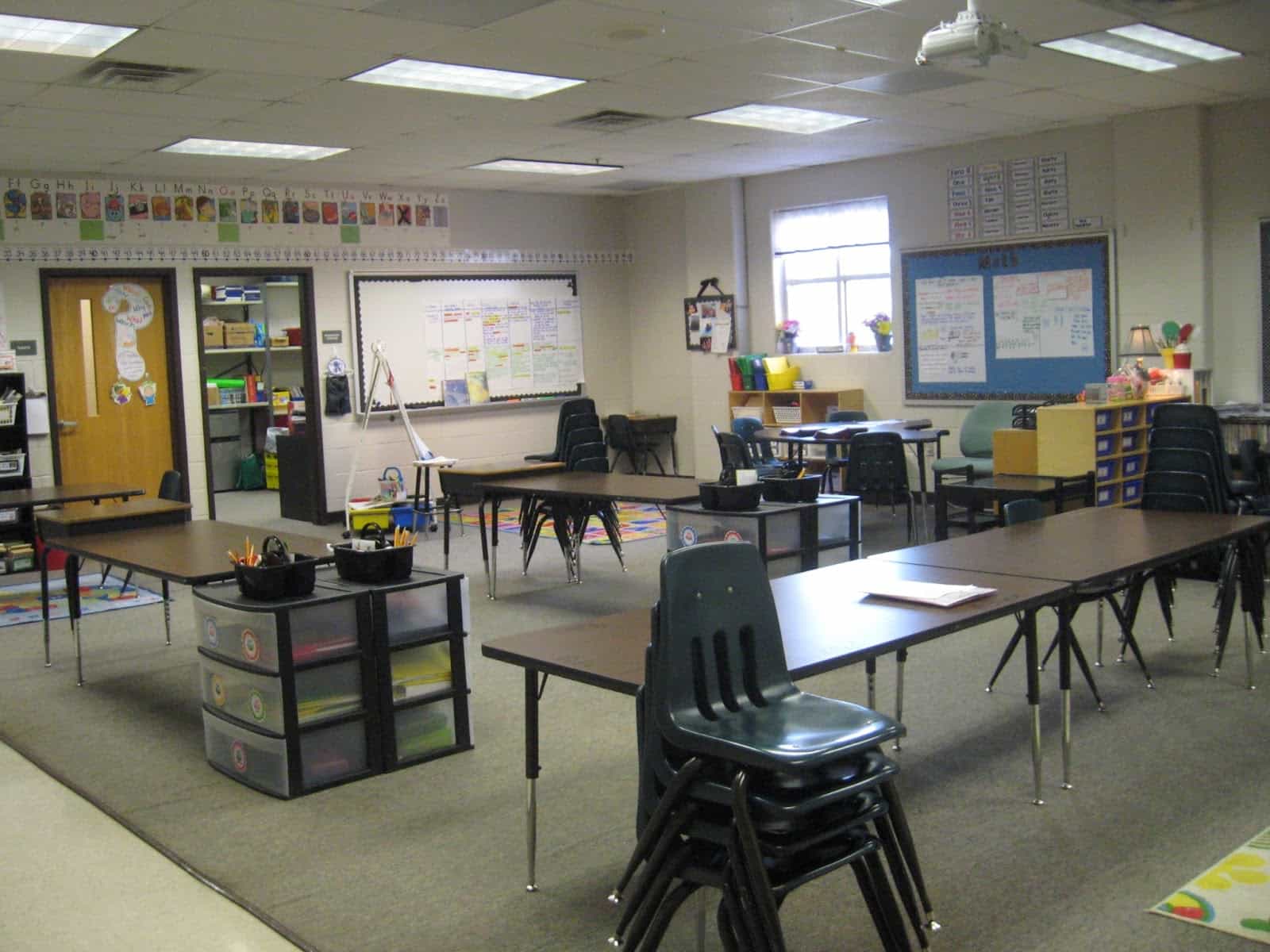 This is the view from the door. You can see that we have downsized from 5 group tables to 4 group tables. There are two long tables that run along the front Since students never really learn from their seats (always the carpets) it doesn't matter if their backs are to the board. This arrangement currently seats 23 students- but we have about 3 that are in desks that are not part of the table arrangements.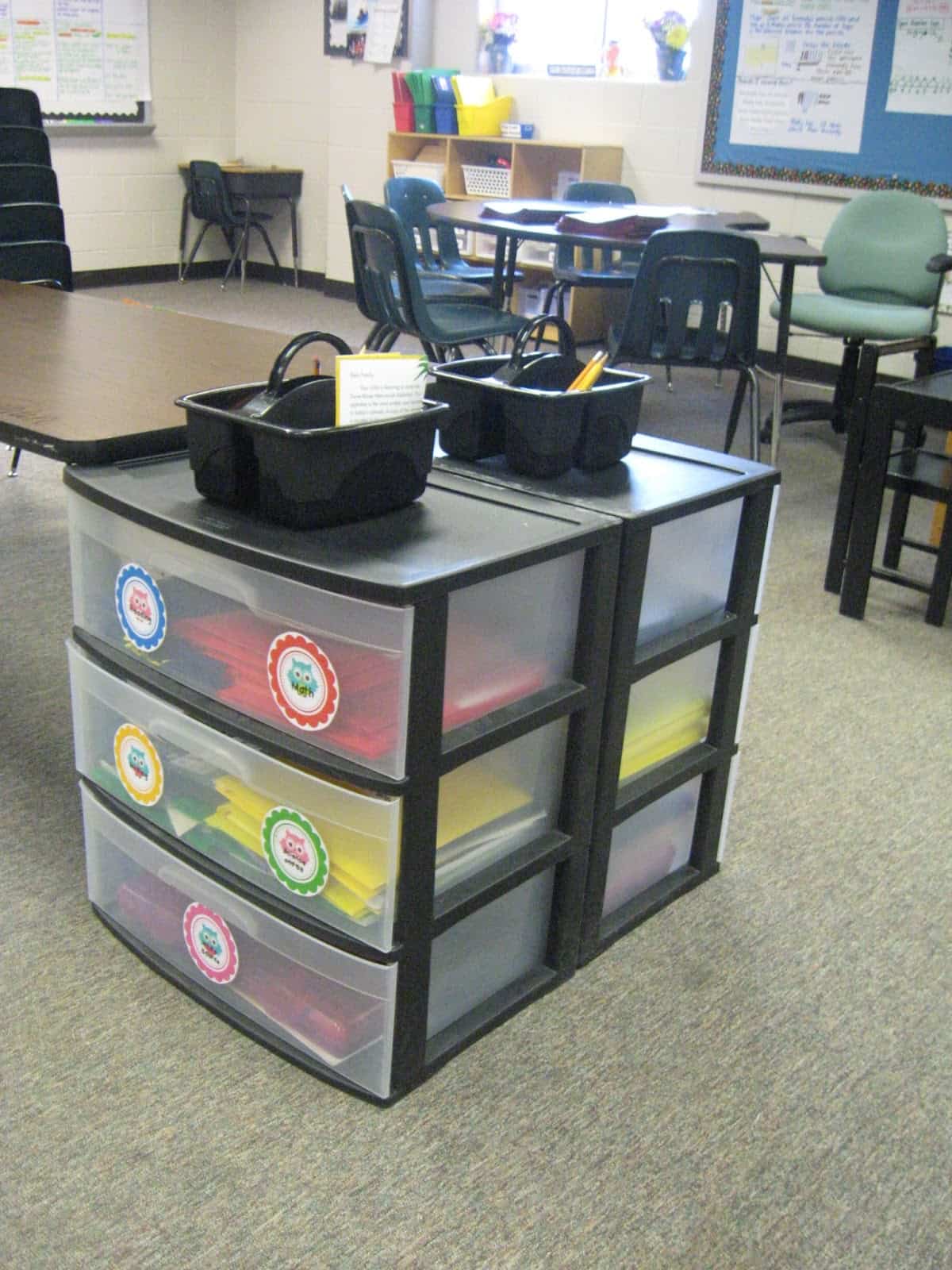 We are still using the drawers to organize our materials and I love them. We put them back to back so that the long tables in the front would also have a place to store materials.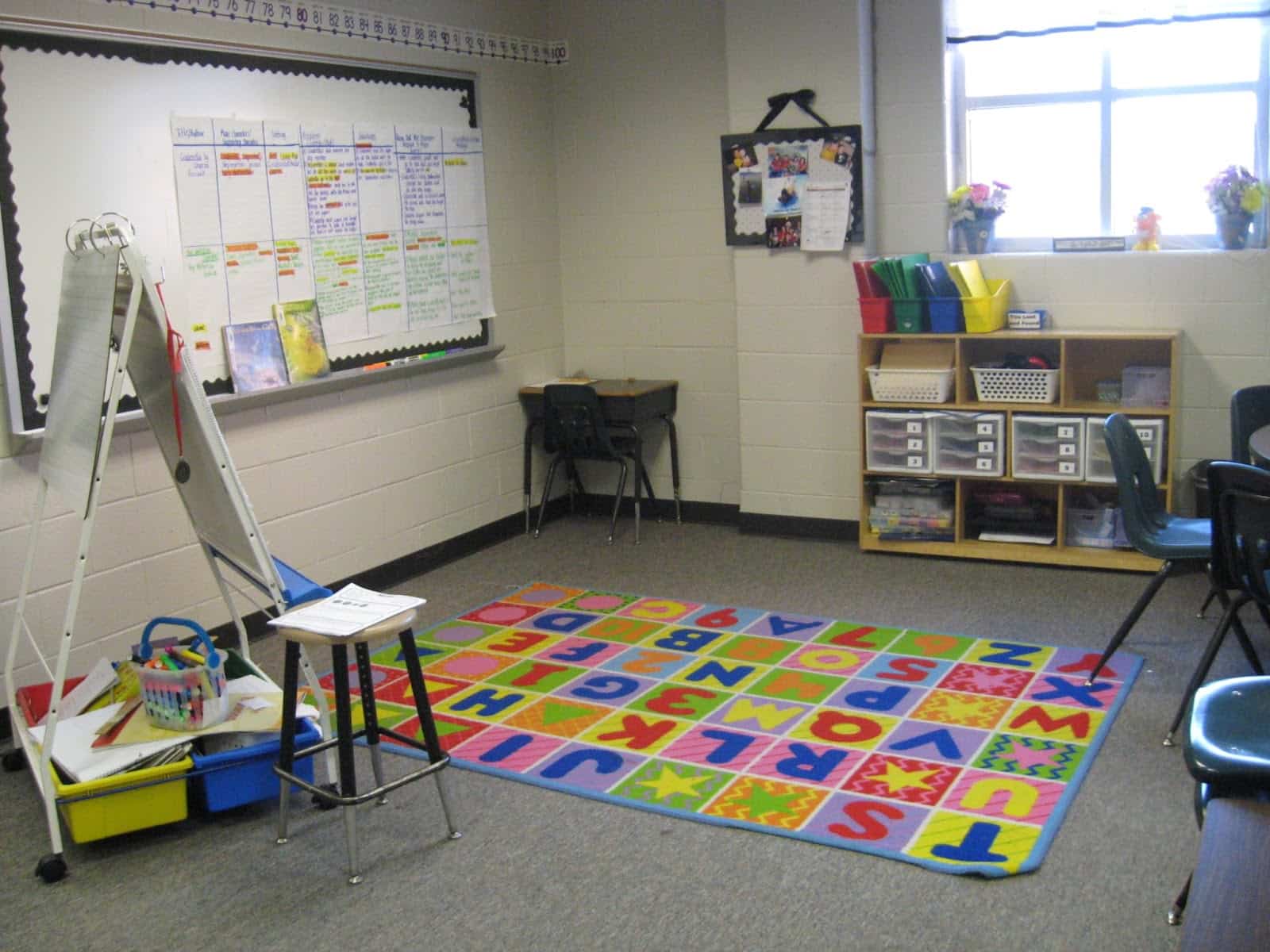 We have rearranged the back carpet area so it is more spacious and I LOVE it! I can use the extra whiteboard OR easel to teach from!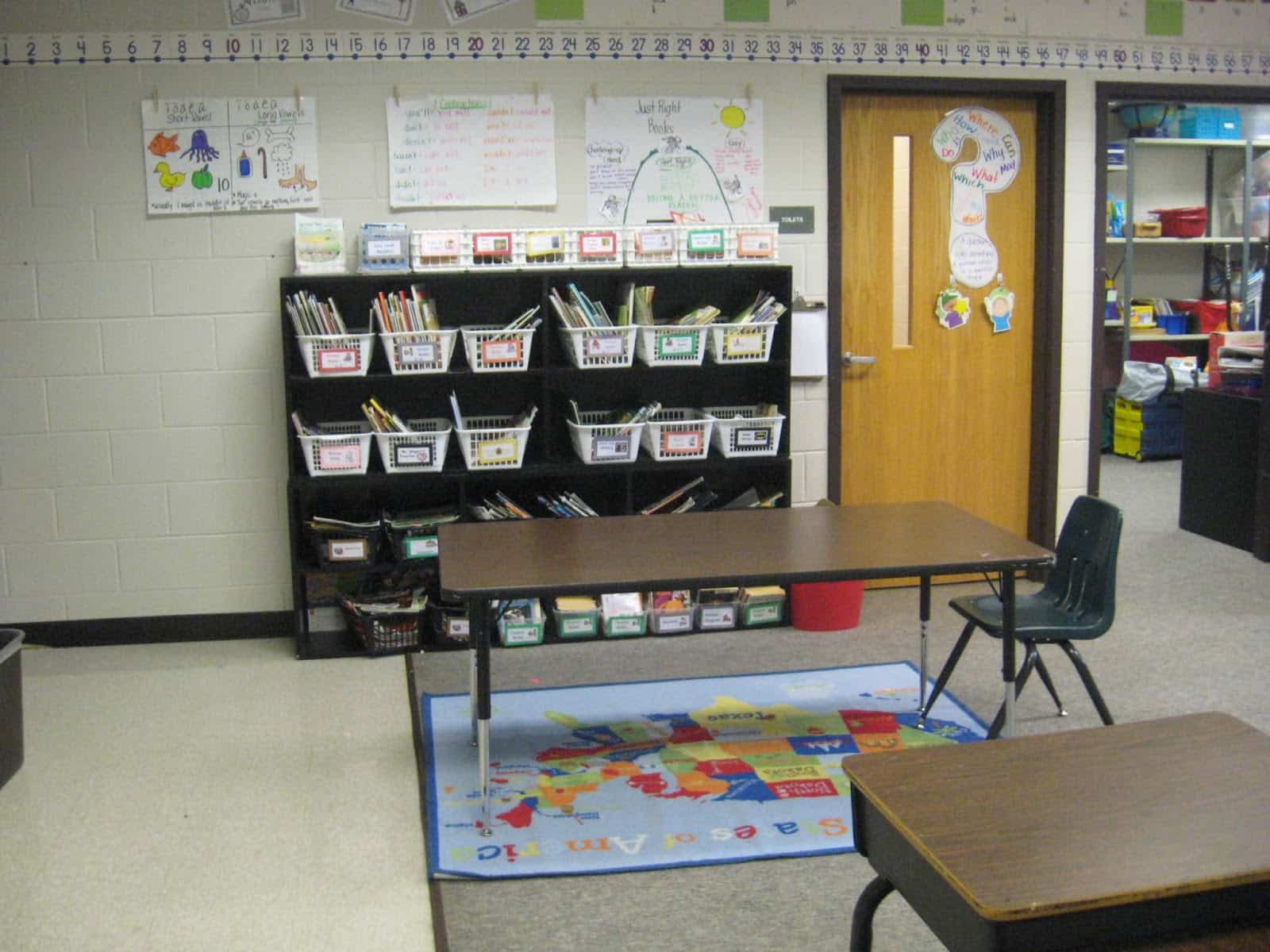 We put the extra fifth table in the library area. We didn't want to get rid of it because tables can be hard to come by this late in the school year! I want to take the legs out so that kids can sit in the floor and use it as an extra work area. I have pillows and everything ready to go, but keep forgetting to ask our fabulous custodian!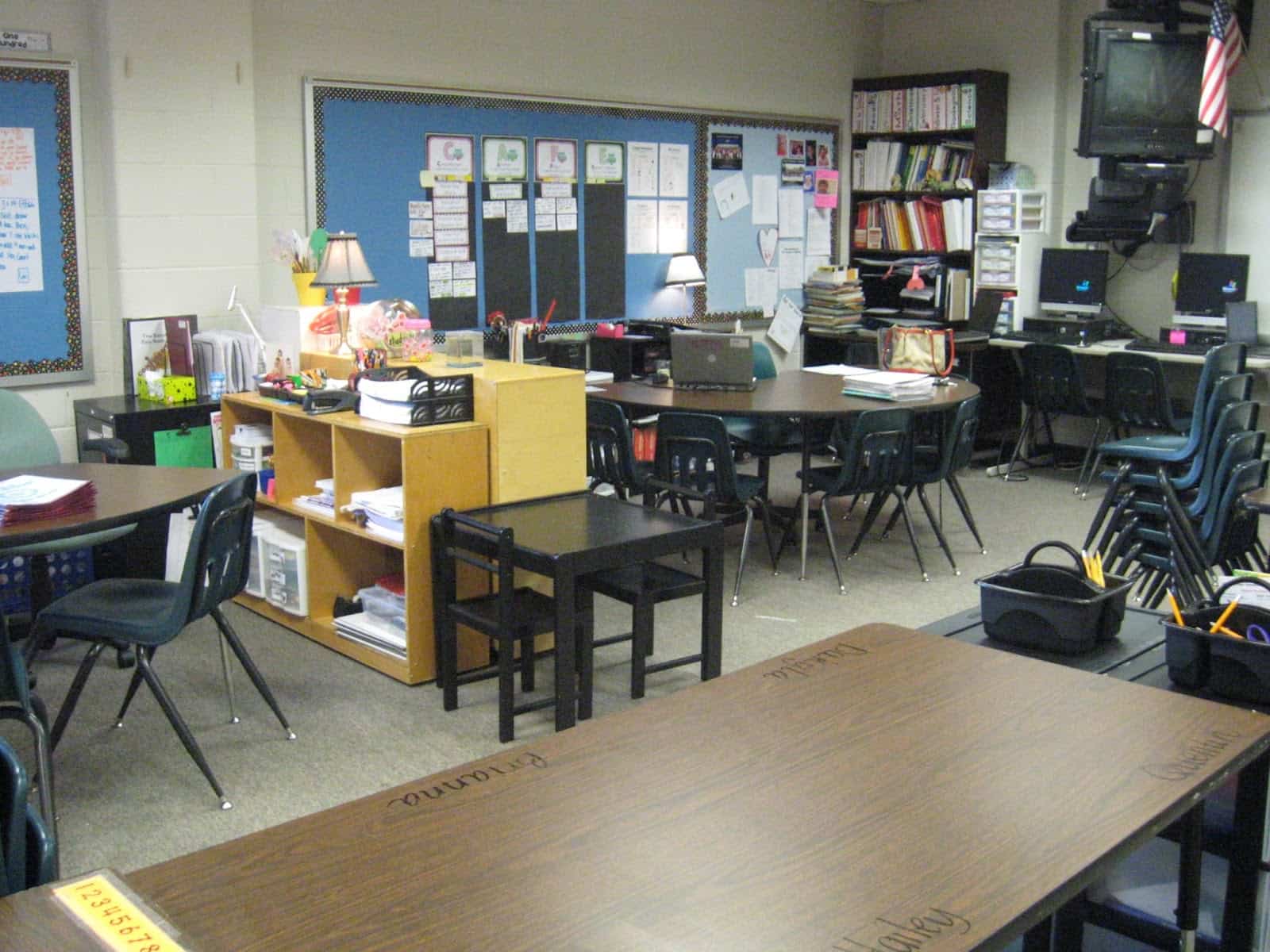 This is a view of my small group table area and the student computers. You can also see the small black table that used to house the listening center. We got rid of the listening center- we were have some responsibility issues and it had to go :(, but decided to keep the table as a small work area. The kids have loved using it for partner reading.
Right now, I am loving it! The new arrangement allows for two whole group meeting areas as well as two small work areas for students to use as needed. I will keep it like this…for now. Who knows when another wild hair will strike!?!!?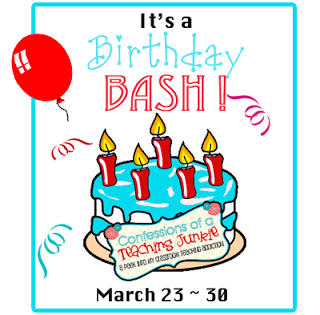 There are three different bundles to win- I donated to the grade 3-5 bundle. Man, some of the stuff looks really, really great! Make sure to hop on over and enter to win!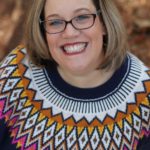 Mandy Gregory is a 2007 and 2012 Teacher of the Year. She has taught 4th, 3rd, and 2nd grade in both the general education and inclusion settings. She is the owner and creator of Mandy's Tips for Teachers website (www.mandystipsforteachers.com) and has over 10 years of teaching experience. She is married with two beautiful children.