I am so excited to be participating in the Bright Ideas blog hop again! There is so much awesomeness in this group that I am in awe!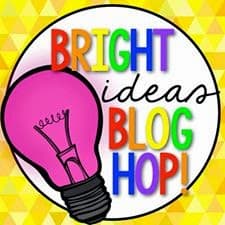 This time I am sharing an awesome, amazing, bright idea…that isn't mine! A friend of mine came up with the idea and I asked her if I could share- she said yes, and even included a picture! Yahoo! Thanks, Casie, you are AWESOME!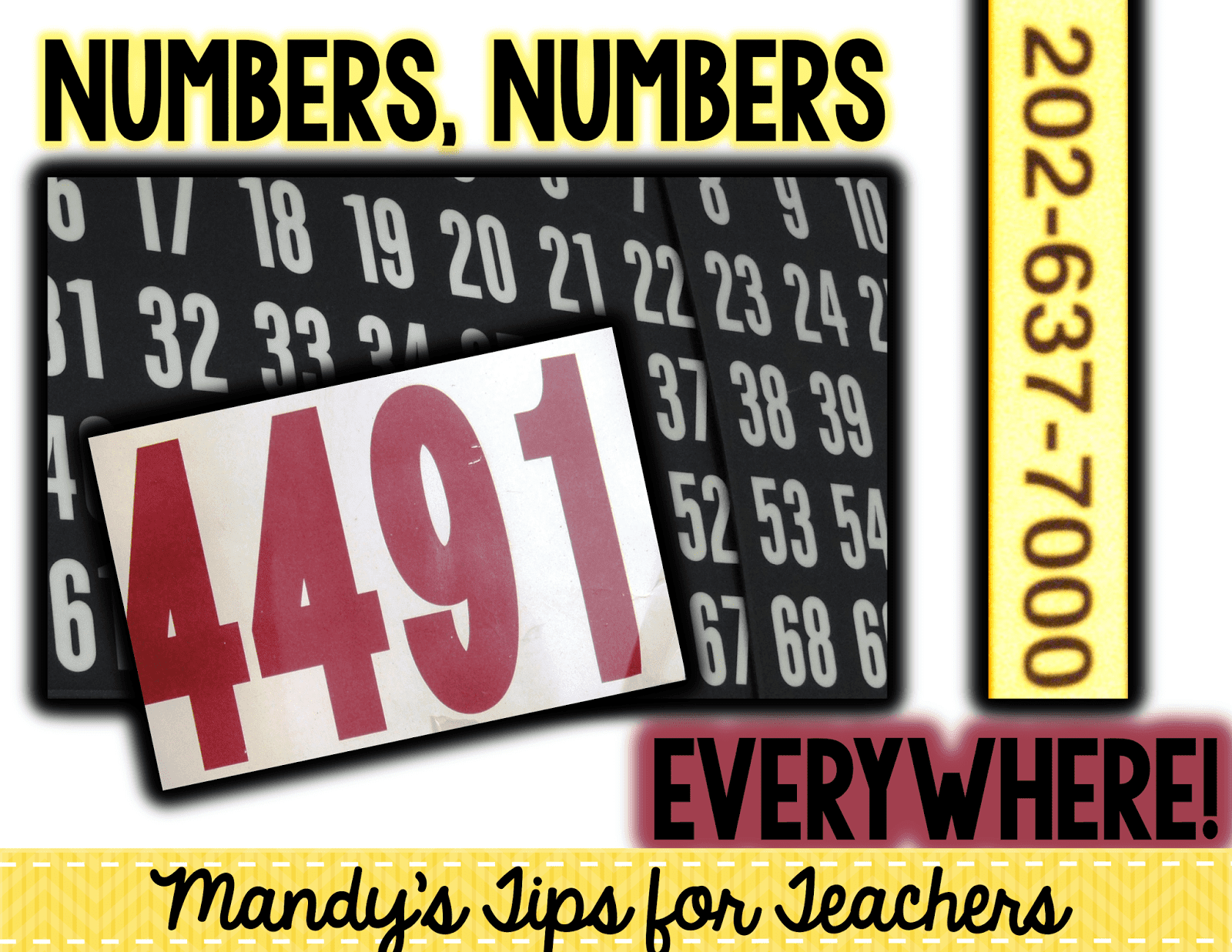 Do you guys have a million numbers for students? You know what I am talking about….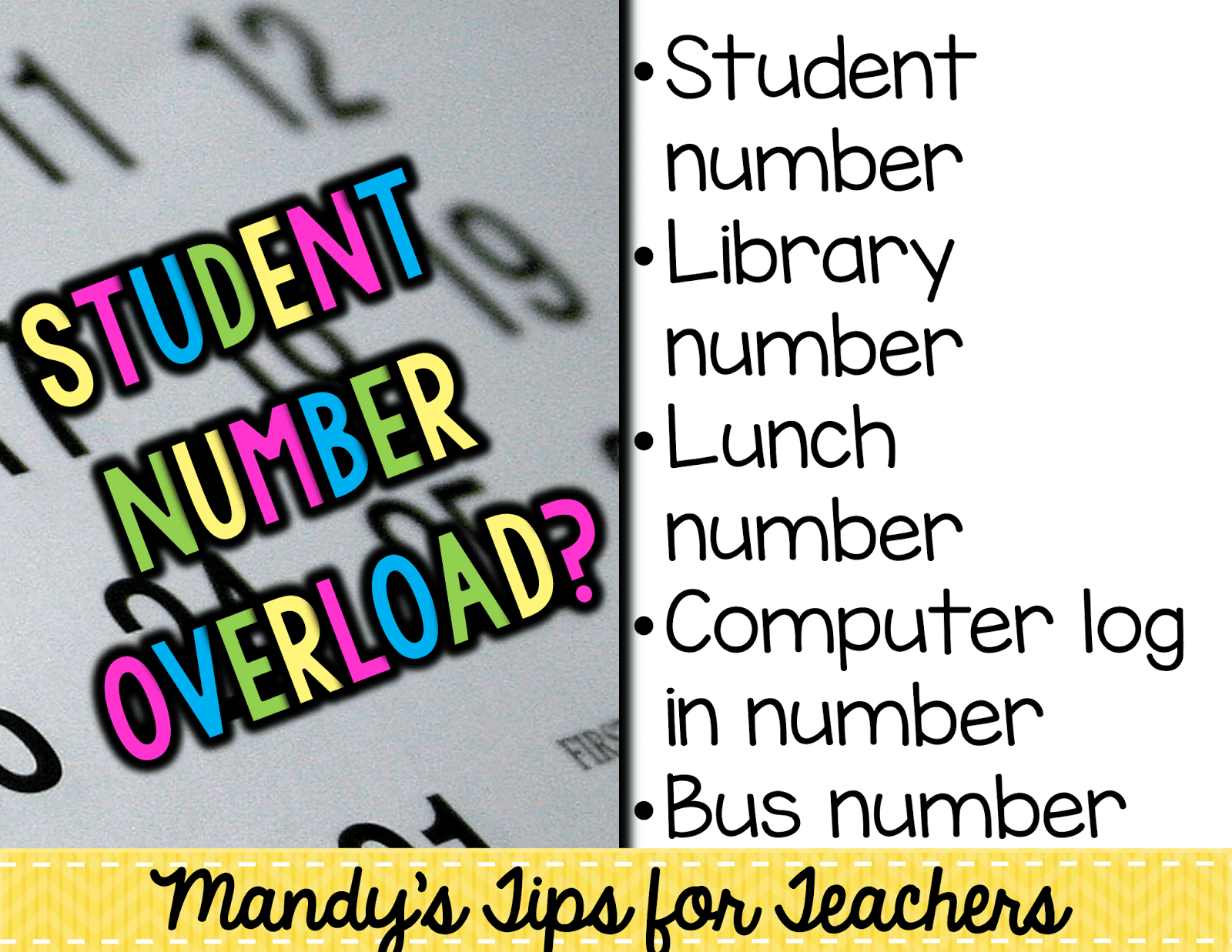 It is amazing that their little heads don't spin with all that information…plus all that academic stuff we try to fill their brains with! Do you guys have some of these, too? I know kids at my school had to use their student number for library check out and at a past school , for lunch. It can be very overwhelming for kids to memorize numbers- especially long strings of numbers. Do you still get kids that don't know their own phone numbers. That makes me sad. #randomtangent.
Casie came up with a solution for her little firsties.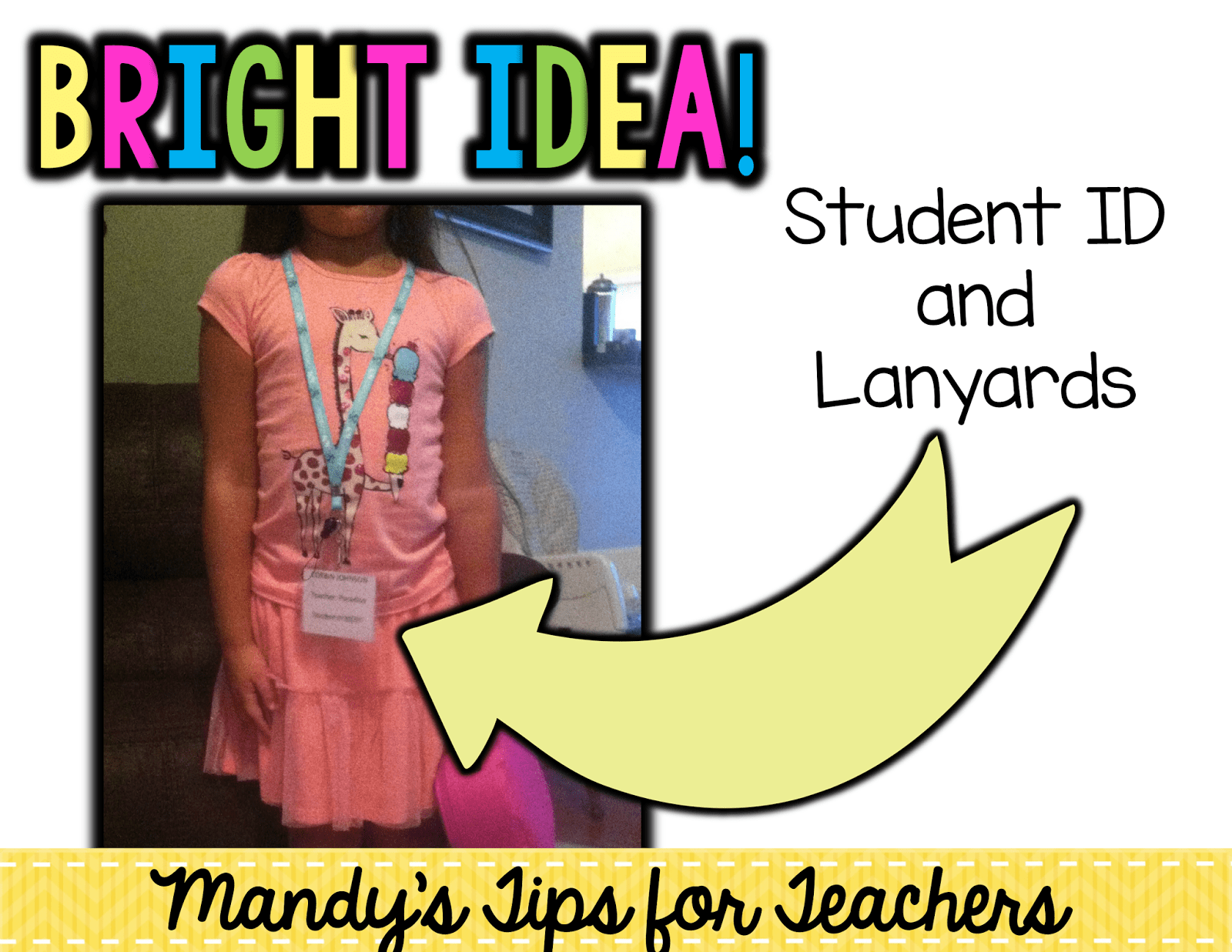 She made lanyards for students to wear. I thought this was genius!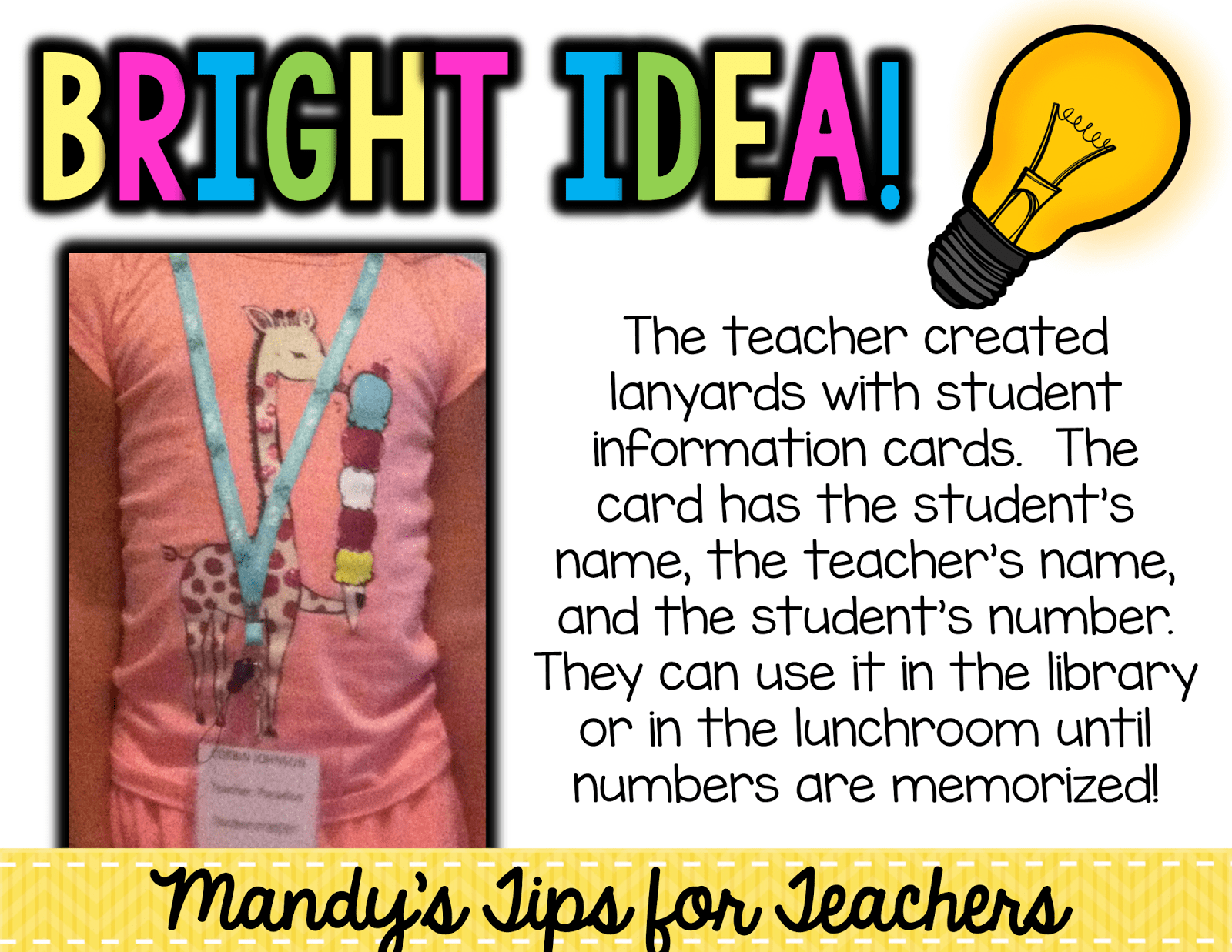 I thought this was a great idea because it can also double as a hall pass! Students can use it for so many different things and it is easily portable and hard to lose! A double win!
How do you handle student ID numbers? Does your school do long numbers like this as well?
If you enjoyed this bright idea, please consider joining me on
Facebook
for more great ideas.
For more bright ideas more than 100 different bloggers, please browse through the link-up below and choose a topic/grade level that interests you. Thanks for visiting!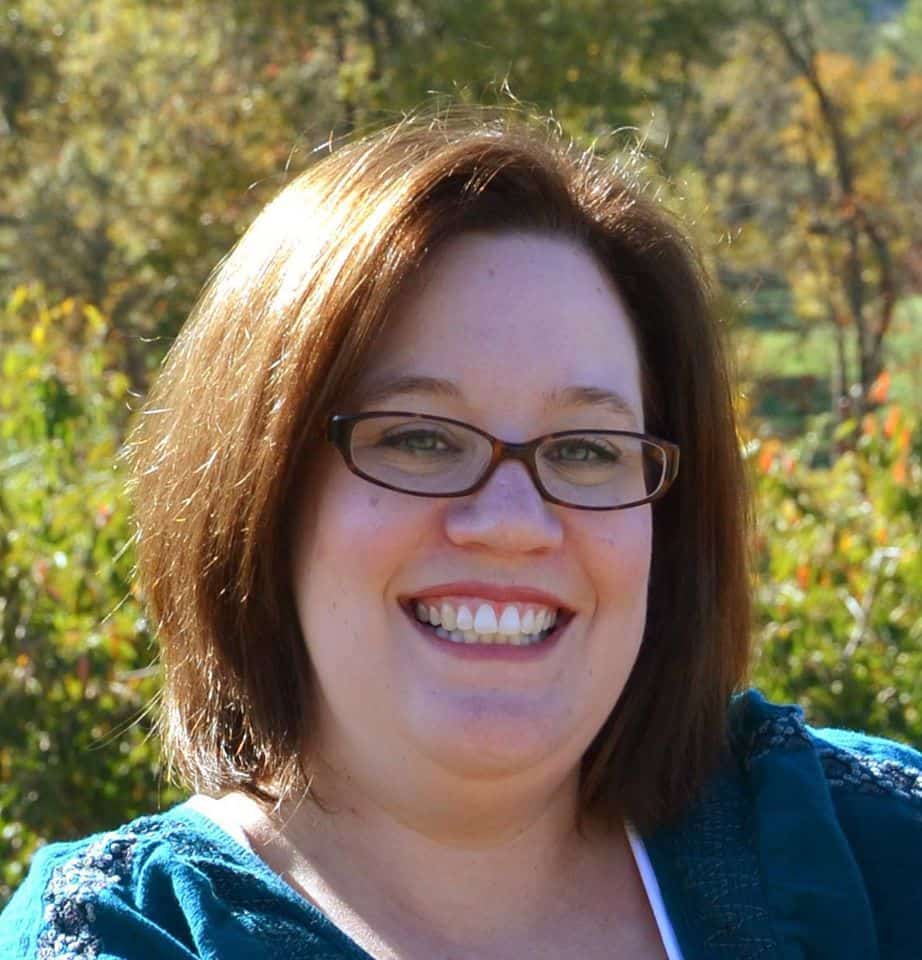 Mandy Gregory is a 2007 and 2012 Teacher of the Year. She has taught 4th, 3rd, and 2nd grade in both the general education and inclusion setting. She is the owner and creator of the Teaching Tips website (www.mandygregory.com) and has over 10 years of experience. She is married with two beautiful children.