Hey guys!
I am going to keep this short and sweet. My baby girl has the icks. They were super cute and fun on Sunday and then she had a stomach bug in the middle of the night. No fun! 🙁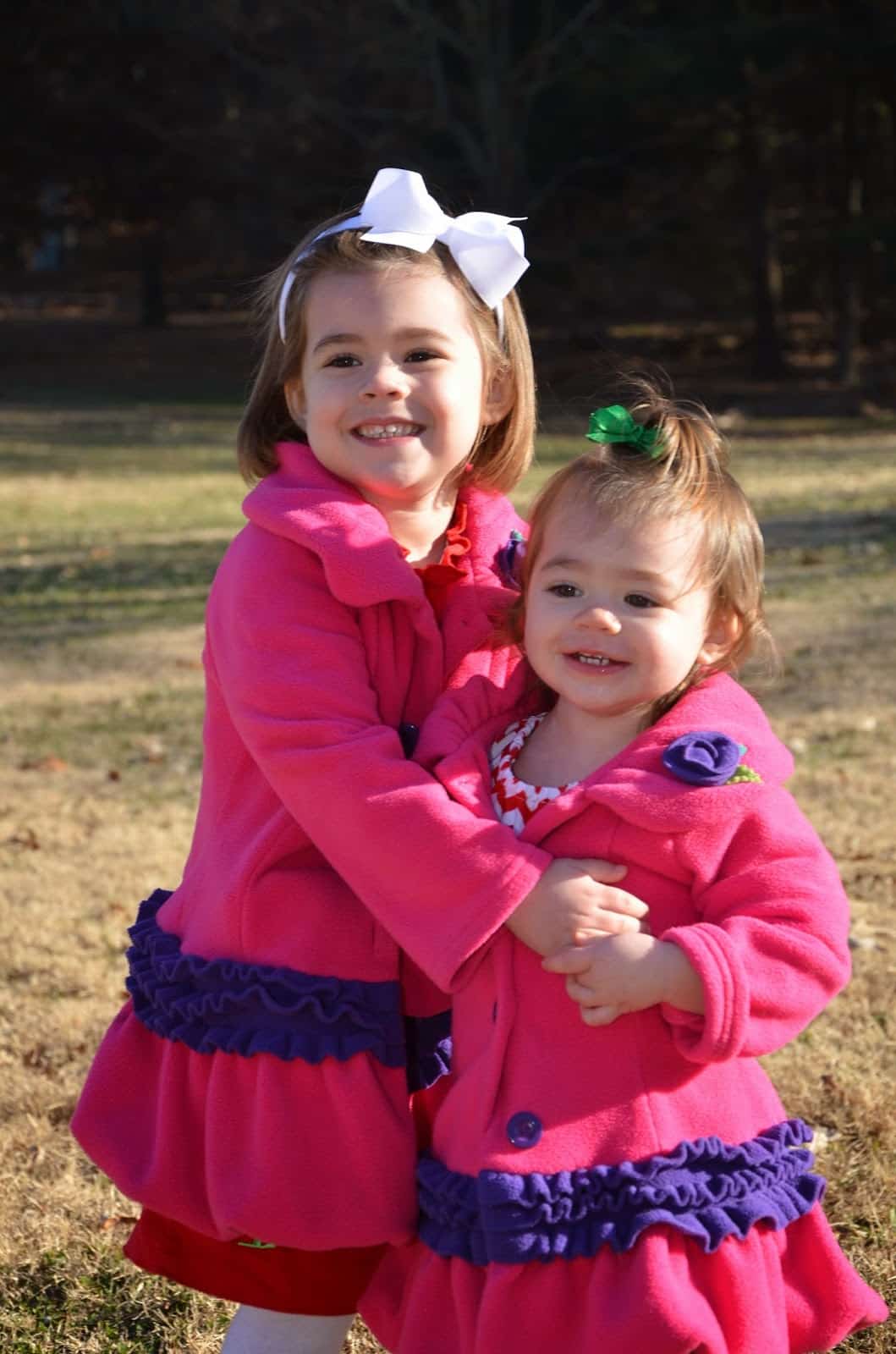 We took pictures for our Christmas cards yesterday- we are a bit behind! I learned that getting a 4 year old and 18 month old to smile AND look at the camera at the same time is impossible. We just rolled with it. 🙂
I thought I would put together a few FREEBIES (new and old) to help you get through the end of the month.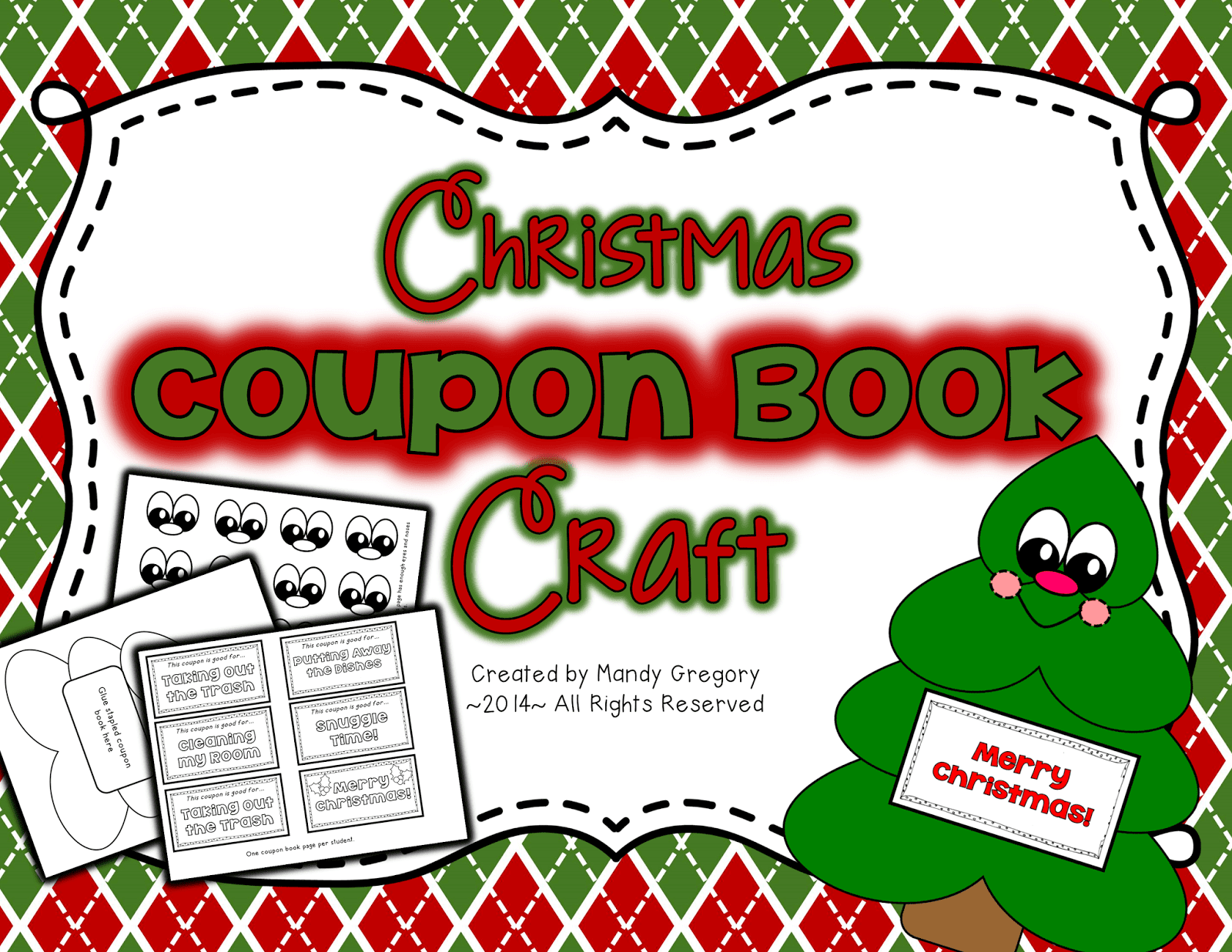 Christmas coupon book for parents. This is FREE and is a super cheap gift for parents. If you can make copies and have crayons, glue, and scissors, then you got this. And it is FREE. Even better!
This is an oldie, but goodie.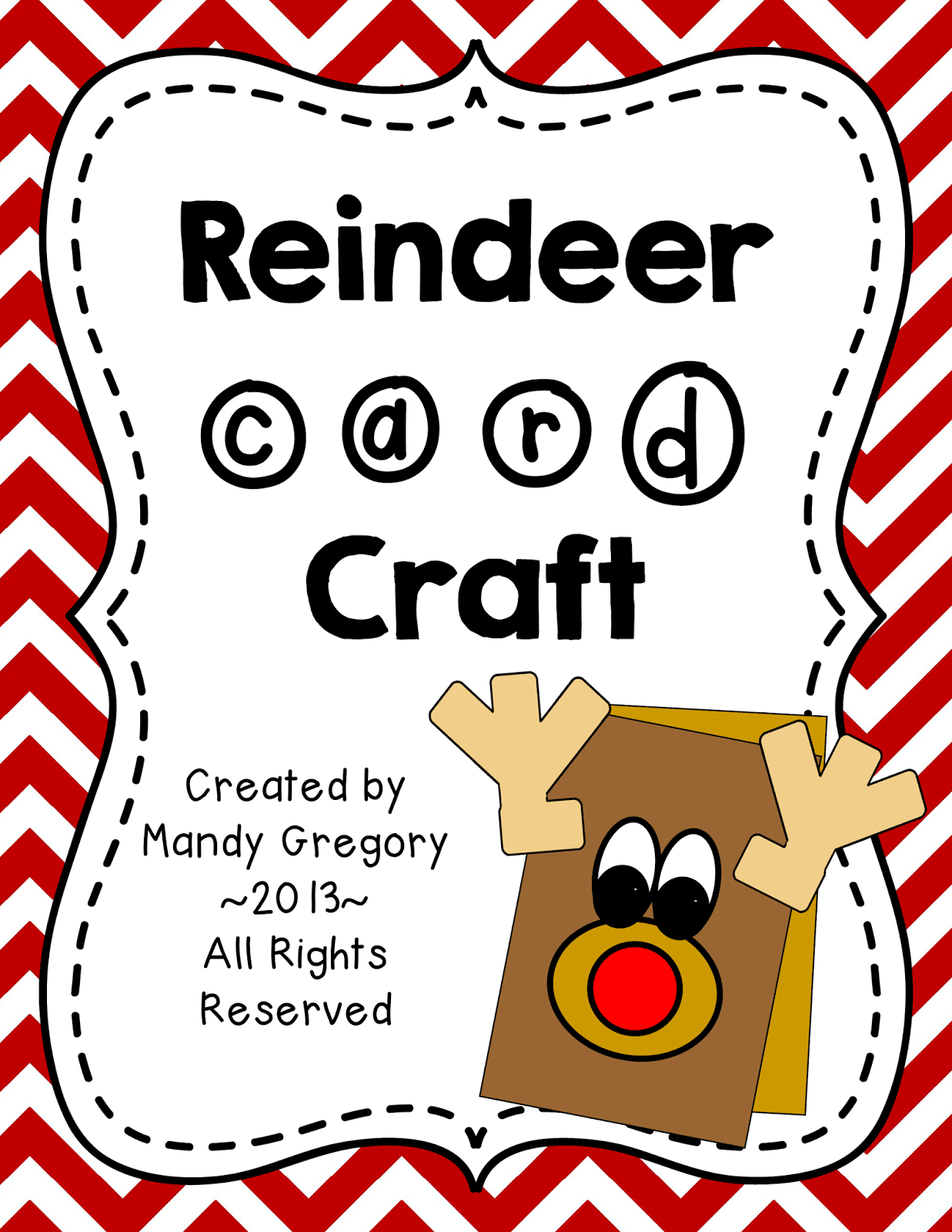 Cute little reindeer card with tracers for students to make. Easy and cute. And free- even better!
Another oldie. This was from last year's Winter e-book.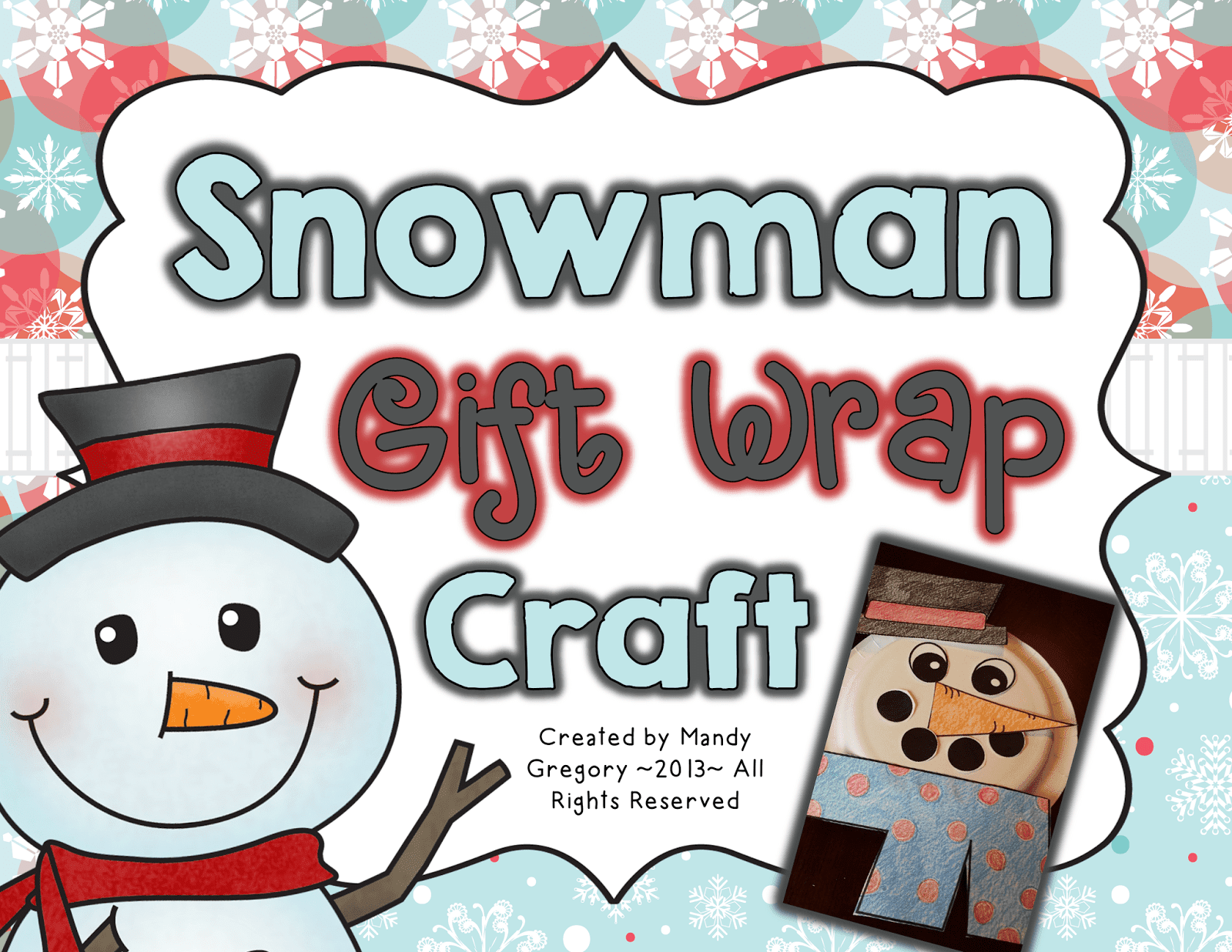 Have you ever made the cinnamon and applesauce ornaments before? So easy and they make your room smell wonderful! This pack has the directions and recipe, as well as a cute way to wrap it using paper plates!! For real! If you are going to make these, I suggest that your class makes them ASAP. They can sometimes take awhile to dry (if you don't bake them). It all depends on the humidity level. Some years it takes longer (several days) than others (overnight).
I did just post this little January pack. It has all kinds of fun and novel literacy activities. They require VERRRY little prep. Most just need crayons, a paperclip, a magnifying glass, or a die to complete.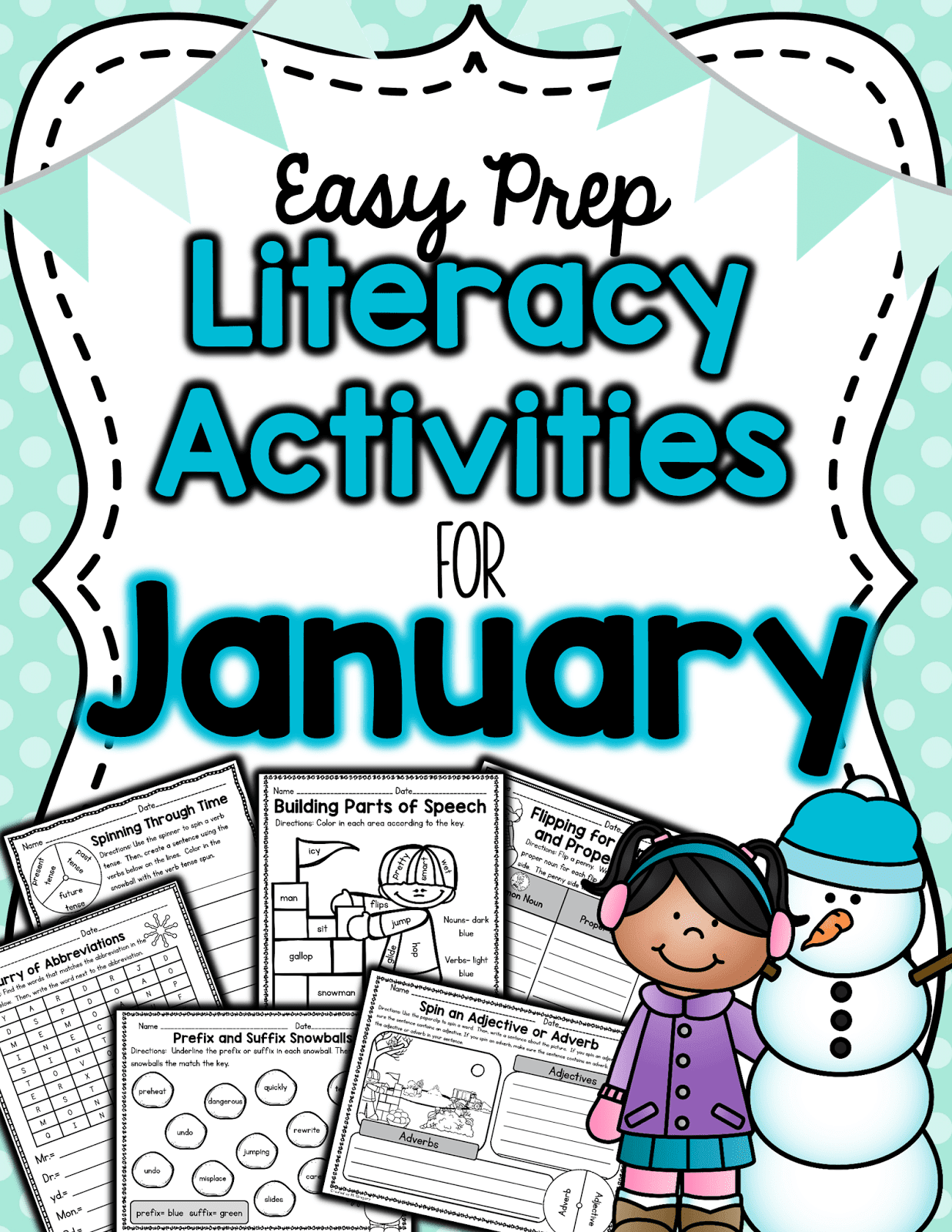 There are 17 different activities that cover a ton of different topics including:
•Verb
Tenses (Irregular Past Tense is Included)
•Plural
and Singular Nouns
•Common
and Proper Nouns
•Identifying
Nouns, Verbs, Adjectives, and Adverbs
•Prefixes
•Suffixes
•Contractions
•Abbreviations
•Compound
Words
•Asking
and Answering Questions (Fiction and Nonfiction)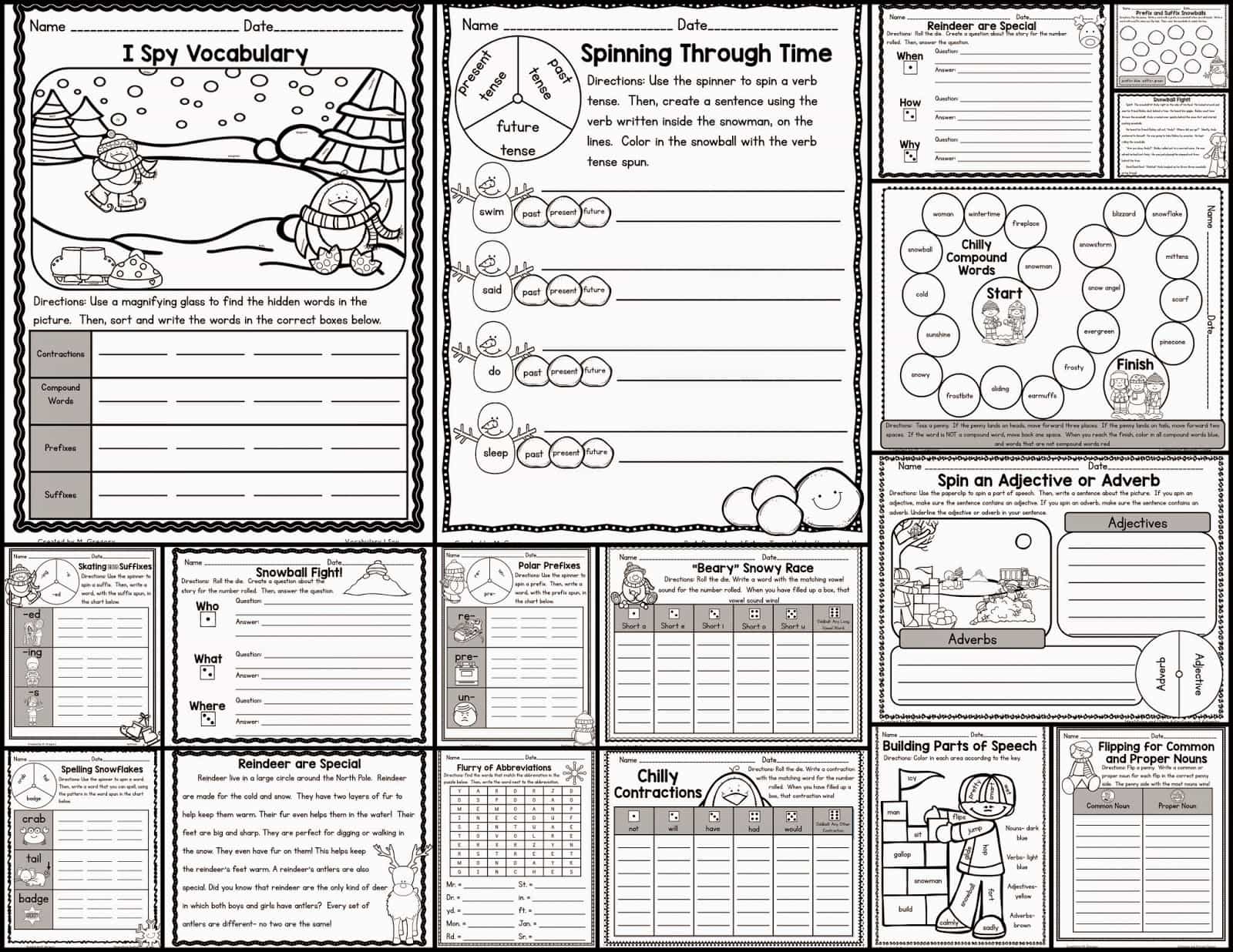 They would be great for partner activities or even independent centers during guided reading. They are open ended, too so they really require kids to THINK! The pack is super cheap too- only $3!
This is the first pack I have made like this, so I would be curious if this is something you would like to see more of….
And…shhh.. last night I released an
exclusive sampler
of it to my Facebook flowers. If you want to check out the freebie, hop on over to my Facebook and check out this post! Enjoy!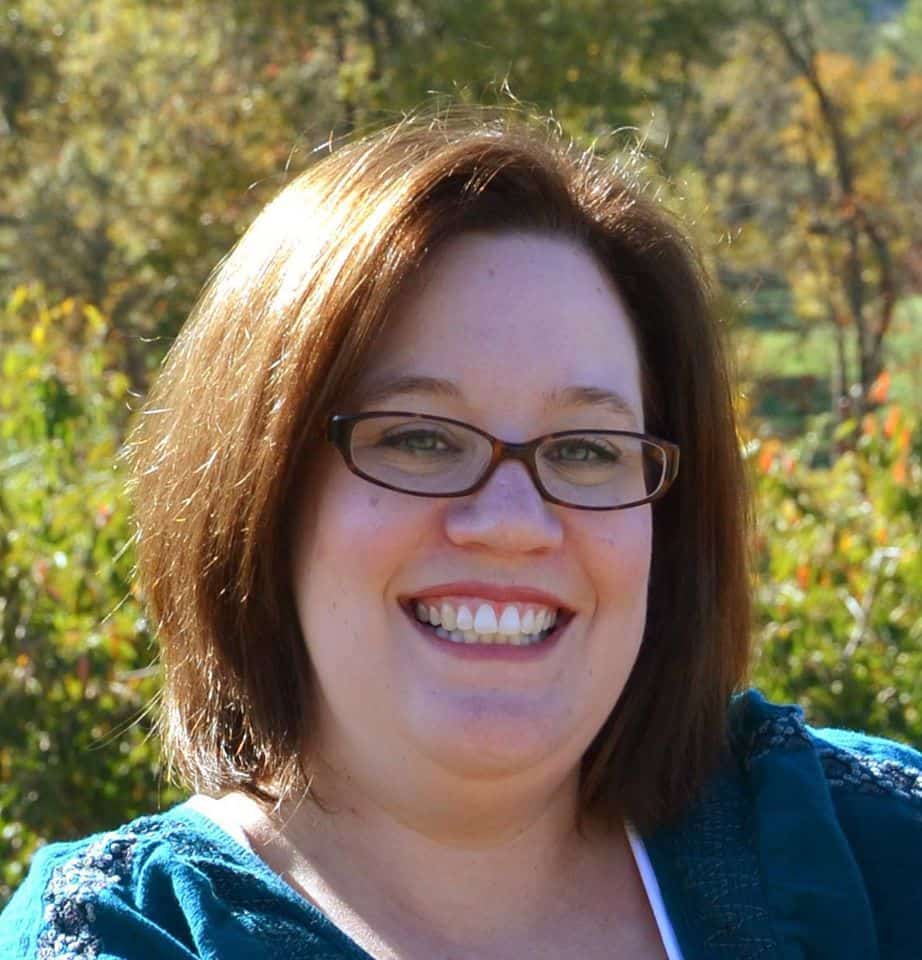 Mandy Gregory is a 2007 and 2012 Teacher of the Year. She has taught 4th, 3rd, and 2nd grade in both the general education and inclusion setting. She is the owner and creator of the Teaching Tips website (www.mandygregory.com) and has over 10 years of experience. She is married with two beautiful children.