I am linking up with Literacy and Laughter for the classroom library linky party! I have posted a few pictures sprinkled about my classroom library, but I will organize and caption them in this post!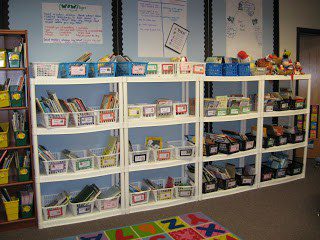 Here is a picture of my classroom library. I keep the majority of my books on these shelves. I keep these baskets out year round for students to choose from.
All the books are labeled with address labels. The book labels and the outside book baskets all match so students are able to put the books easily away. The labels are available on my website for free
here
.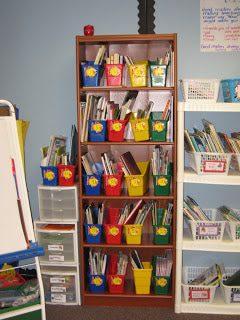 My students store the books they are reading from the classroom library in their book boxes and keep this on the wooden shelf. In theory, students may have up to 7 books in their book boxes at any time. However, I seem to get a few book hoarders every year : ).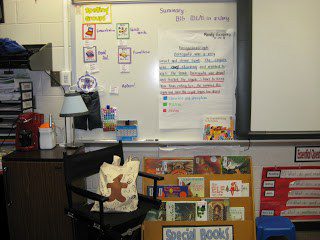 In this picture you can see our special books. These are usually theme or seasonal books. Some are from the school library and some are from my "stash" of books. I keep these separate from the classroom library.
I keep my special books in Ikea cardboard book boxes on a shelf above my desk. I turned the book boxes on their sides and labeled the BOTTOM of the book (the label makes the box more stable) with the theme or topics inside. These are the books on the top shelf.
Tada! There is my classroom library and book set up!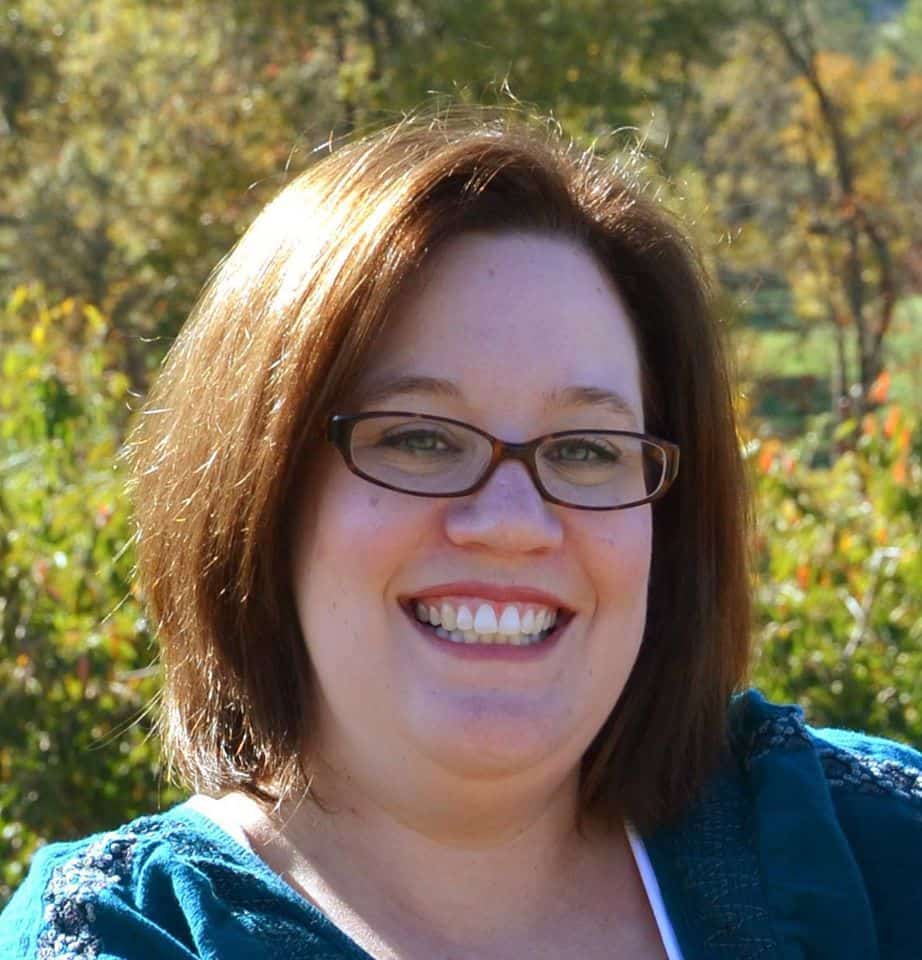 Mandy Gregory is a 2007 and 2012 Teacher of the Year. She has taught 4th, 3rd, and 2nd grade in both the general education and inclusion setting. She is the owner and creator of the Teaching Tips website (www.mandygregory.com) and has over 10 years of experience. She is married with two beautiful children.