Okay, I know I have already posted about the big TpT sale.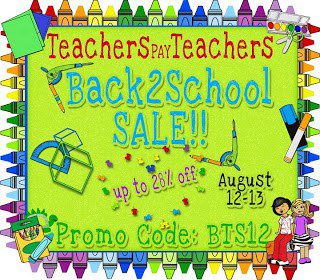 So, yes, I am promoting myself (again-sorry). So sorry. However, I just wanted to give an update and a treat :)!
I am working feverishly on getting the Third Grade ELA Common Core "I Can" Statements and More product finished after so many requests when I posted my second grade version. I am hoping to get it posted tonight so that I can get it up before or when the sale starts. However, if something happen and I just can not finish it, I will make sure to post it for 28% off the original price the first two days it is posted. If I were a buyer, I would be irritated if an item was posted a day after the sale ends for full price. Hopefully, this will help!
Second, I have a treat for my Facebook followers and blog followers! The big TpT sale starts tomorrow, August 12-13th. My cart is full (ouch) and I am ready! I am offering a special- spend $10 (after the sale discounts) and get a freebie! This will only be for August 12-13th (during the sale!).
Spend at least $10 in my TpT store
Email me your TpT user name and the amount of your purchase at mandyholland@hotmail.com
Please put "FREEBIE" in in the subject line- my Hotmail account moved the first request to my junk folder!! Ackk!! This way I can easily scan my junk folder to make sure I get everyone! 🙂
*I must receive all emails by Tuesday, August 14th in order to get your freebie!
Tada! That is it!
I will email you my latest, unreleased center with partner and independent practice, Author's Purpose Picnic! The graphics are so cute! Here is a preview!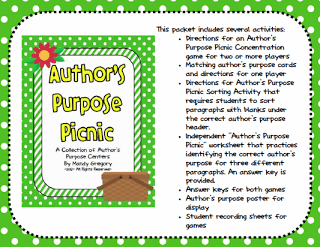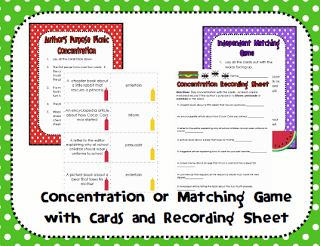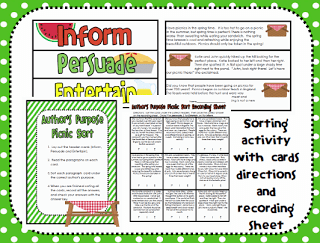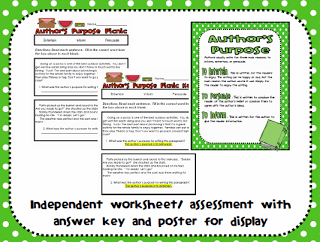 EDITED TO ADD-
Although the sale is over and I am no longer sending this out as a freebie, it is now available in my store! It is $4.00.
Click here to check it out!
How does that sound :)! This is my LAST weekend before students arrive bright eyed and bushy tailed on Monday. I had a mild panic attack Friday night but now I am prepared and fine. Thank goodness for my co-teacher that keeps me sane! I have LOTS of classroom pictures to post next week if I am not too tired!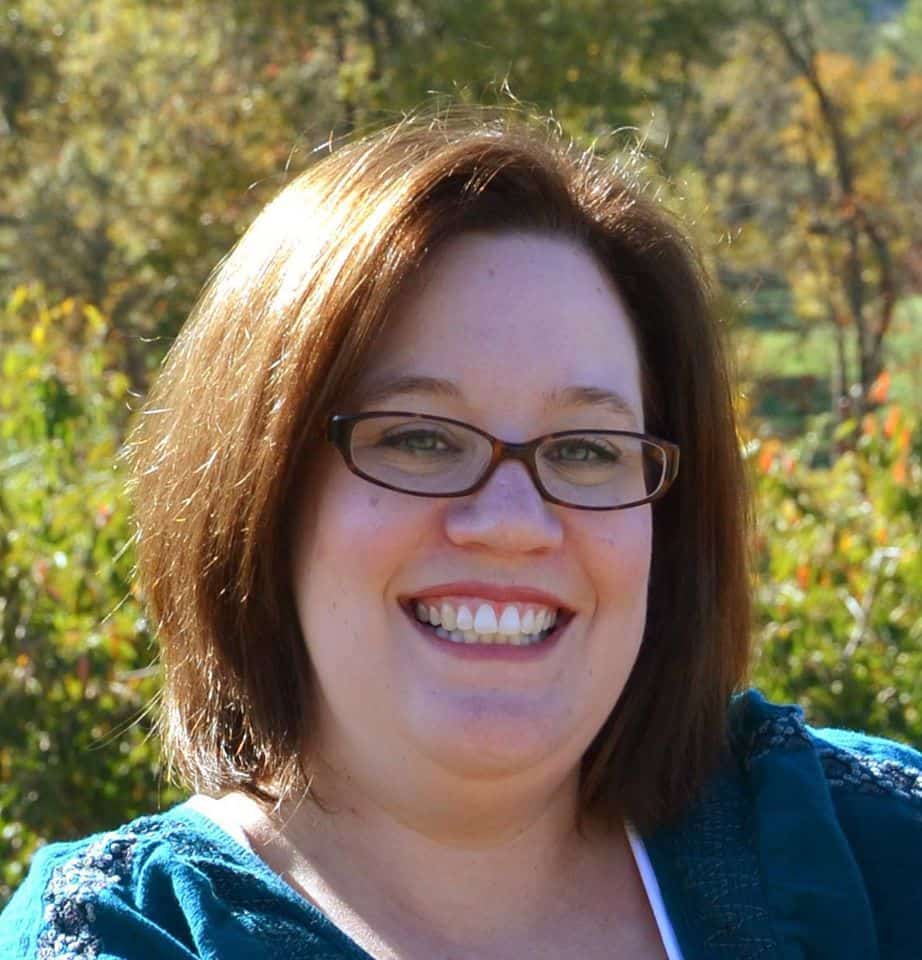 Mandy Gregory is a 2007 and 2012 Teacher of the Year. She has taught 4th, 3rd, and 2nd grade in both the general education and inclusion setting. She is the owner and creator of the Teaching Tips website (www.mandygregory.com) and has over 10 years of experience. She is married with two beautiful children.