The new second grade Common Core Standards states that students "Compare and contrast two or more versions of the same story (e.g., Cinderella stories) by different authors or from different cultures. (CCSS.ELA-Literacy.RL.2.9 ). While the Venn diagram is certainly a way to help student's organize their thinking when comparing and contrasting, I get tired of it! I wanted a more structured way to compare and contrast stories that ALSO hit more that one standard.
I have also noticed that for many students the venn diagram is a great way to record thinking but doesn't always lead to the most meaningful comparisons.
My district shared this simple chart and I LOVED it! It also hit the standards
Describe the overall structure of a story, including describing how the beginning introduces the story and the ending concludes the action (CCSS.ELA-Literacy.RL.2.5)
Describe how characters in a story respond to major events and challenges (CCSS.ELA-Literacy.RL.2.3 )
and lends itself well to
Recount stories, including fables and folktales from diverse cultures, and determine their central message, lesson, or moral (CCSS.ELA-Literacy.RL.2.2).
LOTS of bang for my buck!
I enlarged the chart and taped it up on the back white board by our whole group meeting area and our easel. Basically, I created the chart using three large sheets of chart paper.
We read aloud the story Cinderella by Perrault and The Golden Sandal by Rebecca Hickox. After reading aloud each story we filled out the matching part of the chart. It took about 3 days to read, and record all the information per story.
The catergories across the top are : title/ author, main characters/ supporting chracters, setting, problem/ events (plot), solution, how did the main character respond to major challenges lesson/ moral / central message.
After reading and recording the information for BOTH stories, we used the chart to compare and contrast. We color coded yellow for similiarities and orange for differences. Then students used the chart and a partner to find how the stories were alike and different. We highlighted directly on the chart.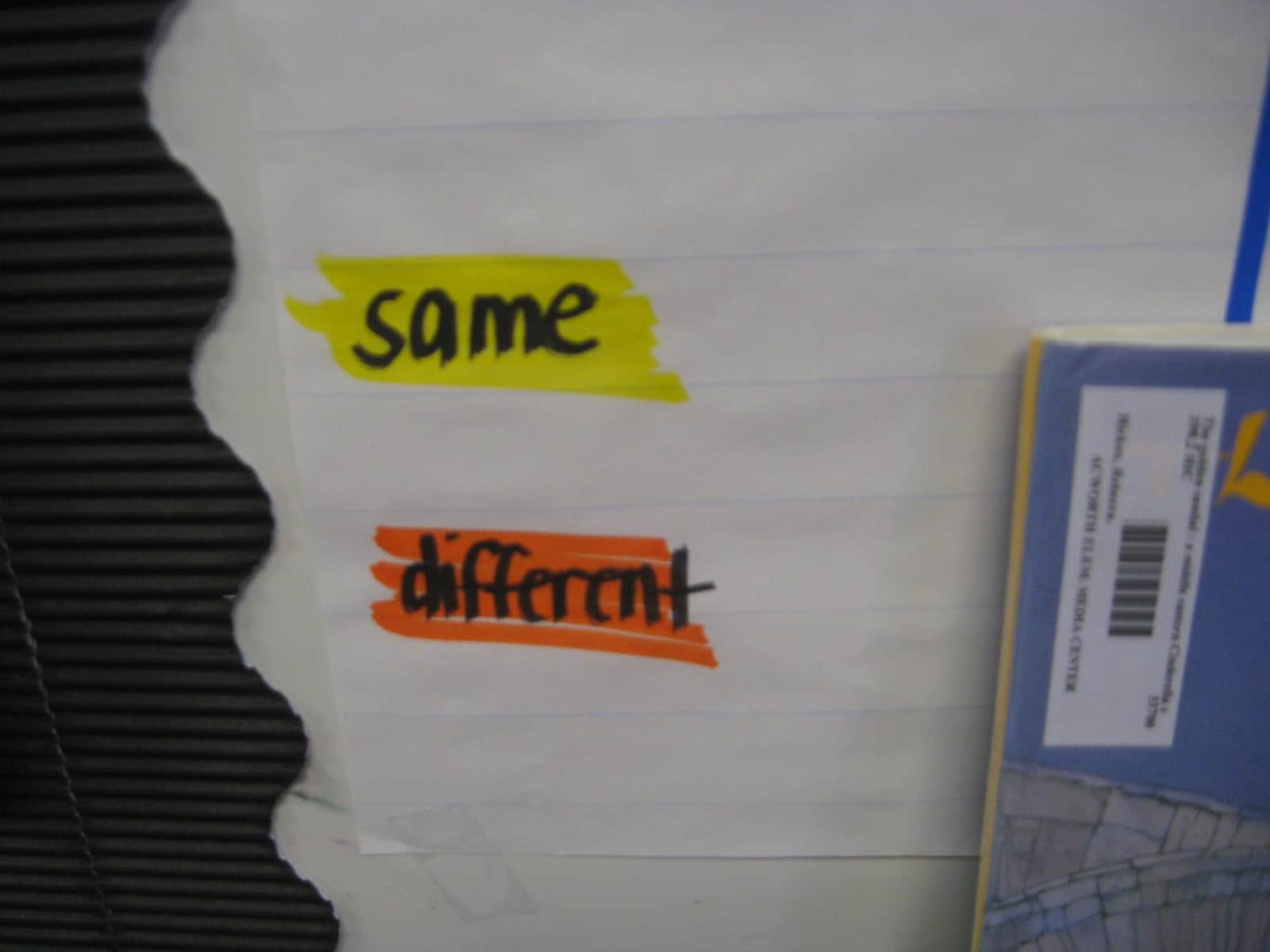 Here are a few close ups: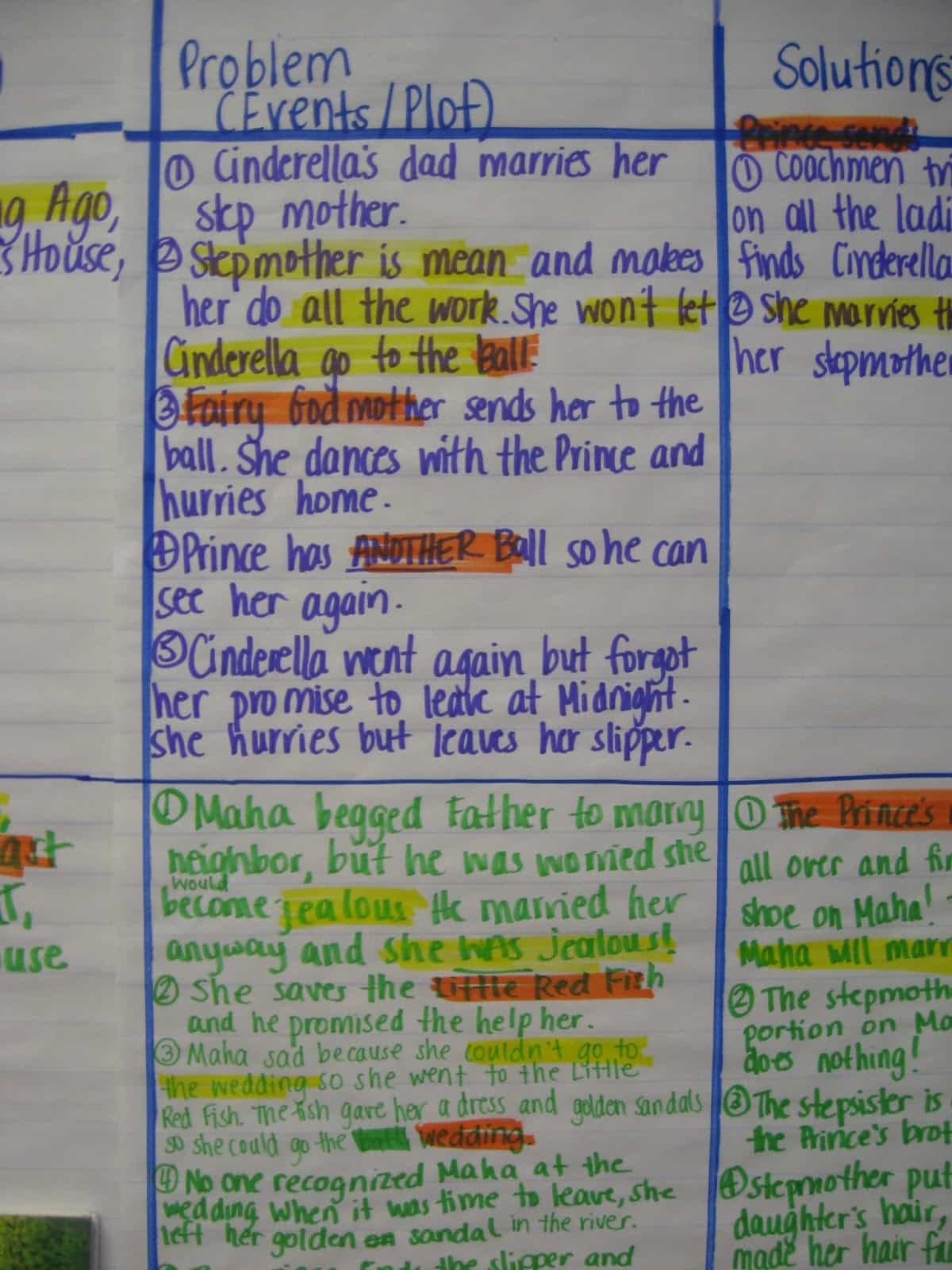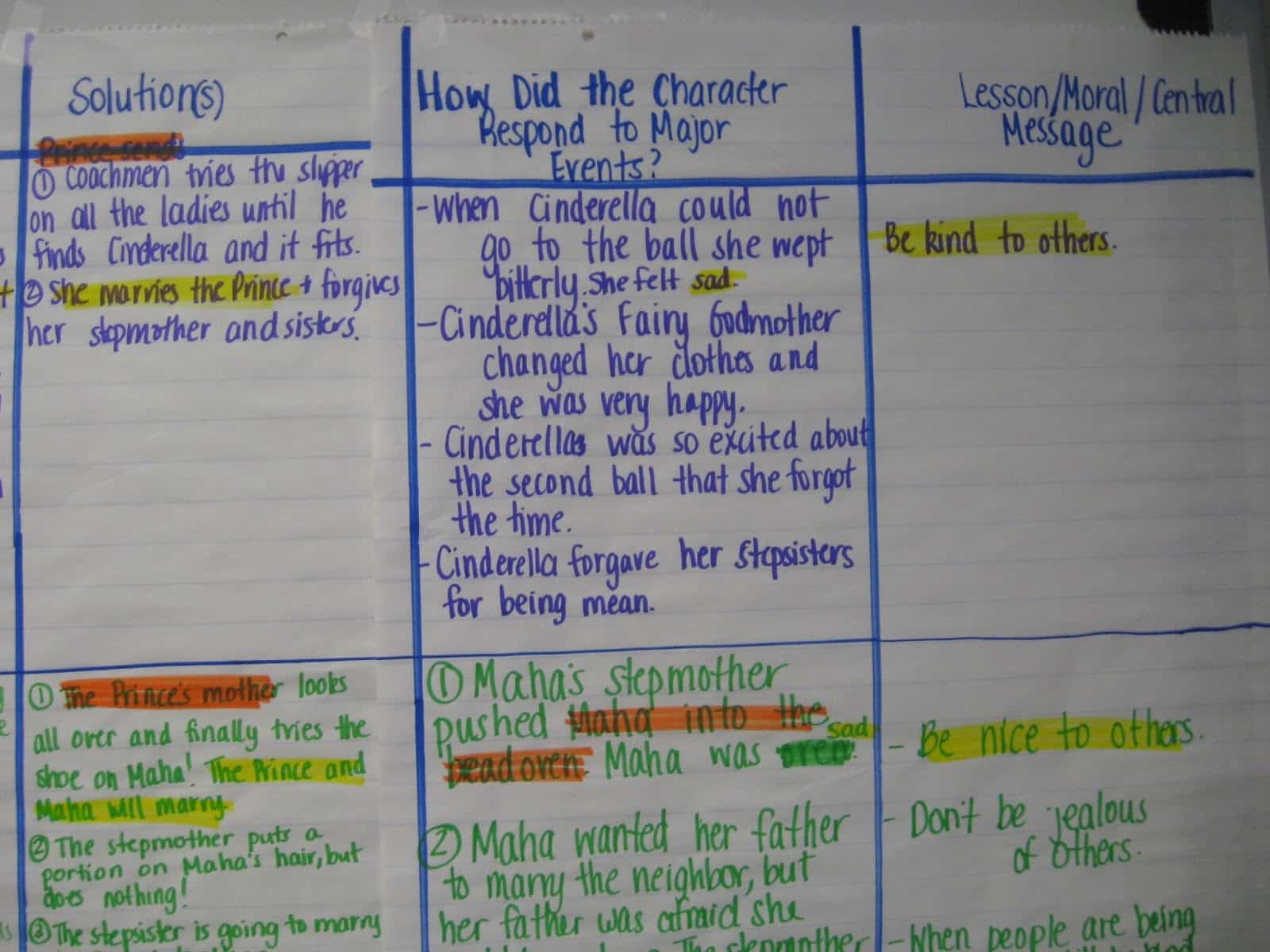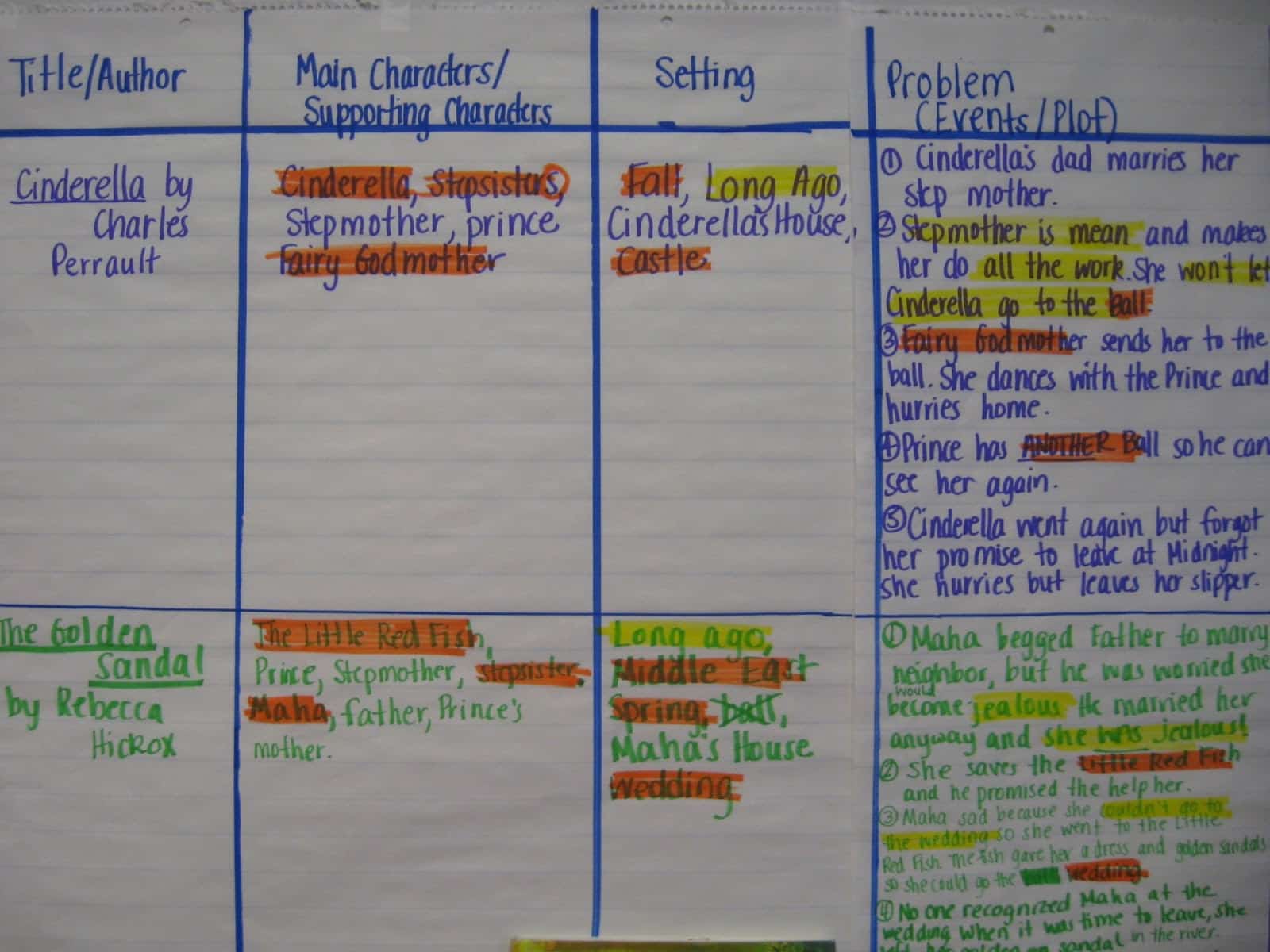 Then for a more direct comparison /contrast we then used the orange and yellow highlights to create a Venn Diagram.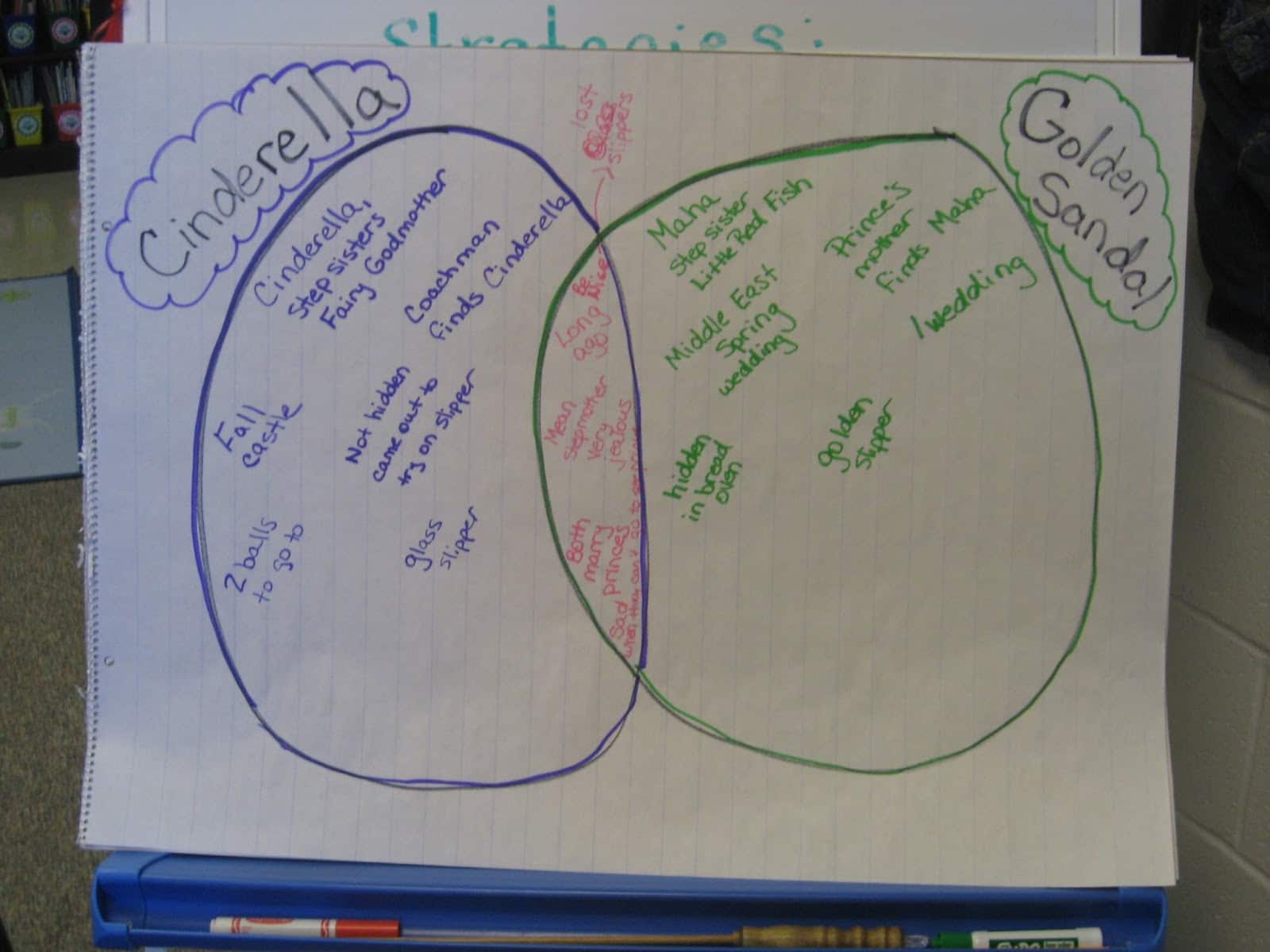 I loved this activity because the conversations were so GOOD. We really went beyond, "The Step mom was mean" (although I did hear that at first too!).
Also, don't forget about the Spring Cleaning Sale!
I am joining up with several other bloggers for a Spring Cleaning Sale!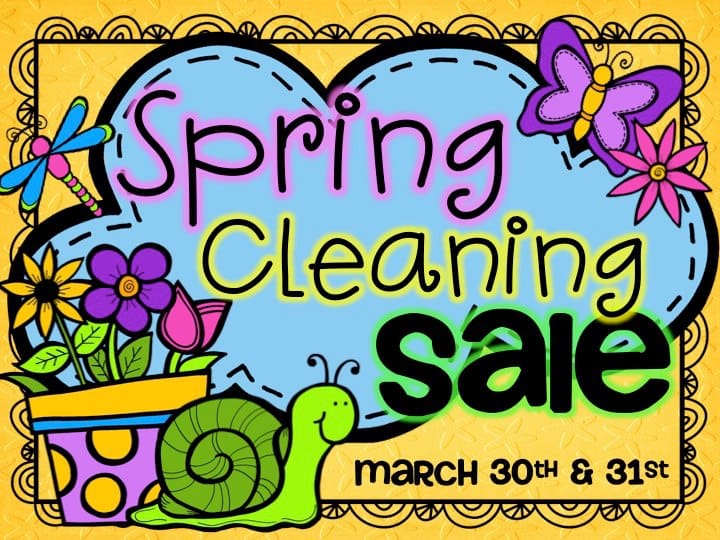 The fantastic
Krista Wallden
created the adorable button! Everything in
my store
will be 20% off March 30-31st! There are several other sellers participating, so make sure to check all the sales out! Enjoy!
document.write('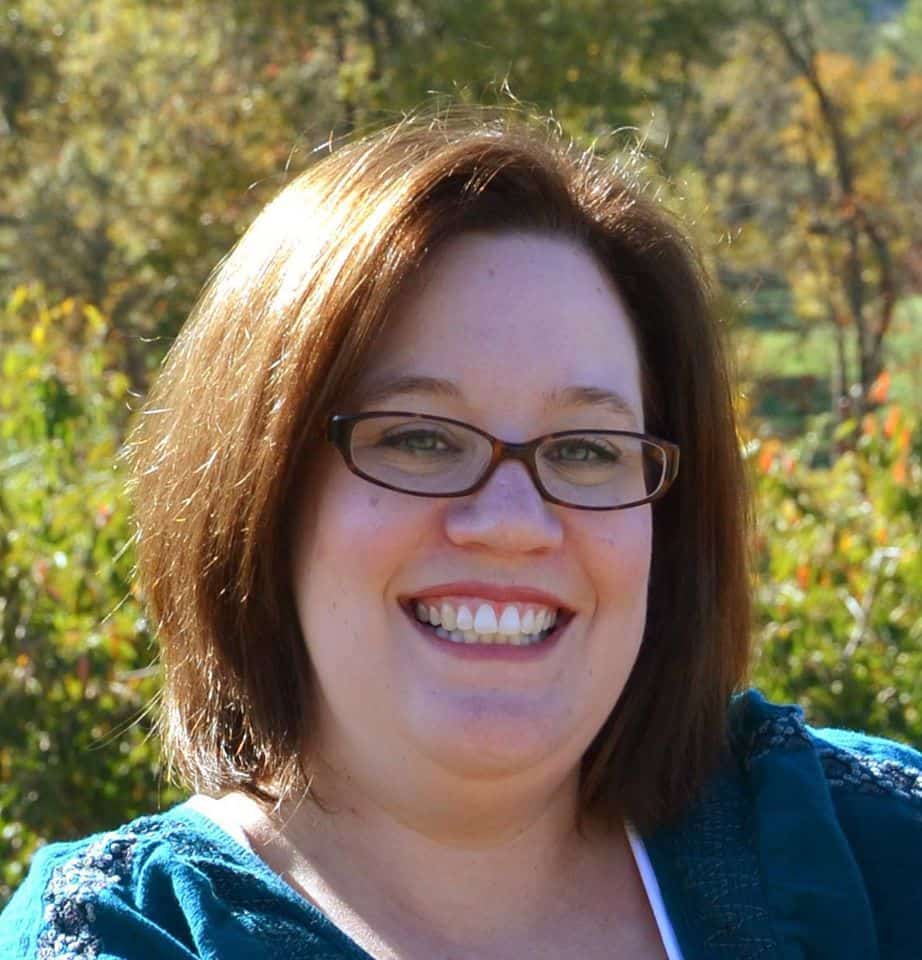 Mandy Gregory is a 2007 and 2012 Teacher of the Year. She has taught 4th, 3rd, and 2nd grade in both the general education and inclusion setting. She is the owner and creator of the Teaching Tips website (www.mandygregory.com) and has over 10 years of experience. She is married with two beautiful children.