Today has been all kinds of ground breaking for me. Okay, well that may be a *slight* exaggeration BUT I am trying lots of new things tonight! Unfortunately, I am late to a lot of parties as I am figuring out this whole computer-y thing.
My first new experience…Farley's Currently Parties! Yahoo! I am finally on board! I could never figure out how to edit the image, but Jen over at The Teacher's Cauldron that helped me make sense of it all!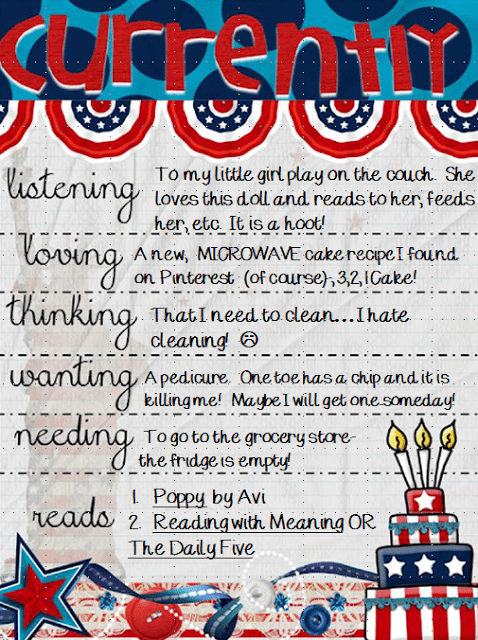 My little girl was "reading" to her baby doll tonight. It was the sweetest thing. We actually even videotaped it (can you tell she is our first!?!). She still speaks only one word at a time and only knows a handful, but boy! She was reading something to her baby. At least in her mind.
The 3-2-1 cake is deadly. I don't think it is *that* bad for you. Click here for the recipe. I top it with Cool Whip and a sliced strawberry. Yum! Even my hubby loves it! Wait, I just realized the author called it 1,2,3 Cake. I think I like my name better…
Farley added rules for the reading part. I am the WORST EVER at reading directions, but I think I got this one right.
I love to read aloud Poppy by Avi. It takes awhile for kids to get into, but then they LOVE it. I love to make the voices.
How I can I NOT lean on The Daily Five or Reading with Meaning? They BOTH really influenced my thoughts on reading and instruction.
The next new thing for me? I am now officially Facebooking (did you know that is a verb now? At least I declare it is, so it is!). Yep- see those nifty little round circles to the right? I just got 'em and linked 'em all up! I only have three little old likes to the page. My hubby, myself and one Cheryl Hoff Murphy! Cheryl, you made me feel like a million bucks! Thank you! I can't complain. I literally JUST posted it! My plan is to post my own freebies that will be released exclusively FIRST to my Facebook page before TpT or even, gasp (!), here. I will also share fab finds from the web and just some stuff from daily life. I would love for you to follow!
Here are a few sneak peeks of what I am working on…


Which leads me to my last new experience, Power Point!!!! Where has it been all my life? I thought I loved Word, but I think Power Point might win me over. I had heard about it but I resisted. I was a Fool (yes, note that capital). It is SO EASY!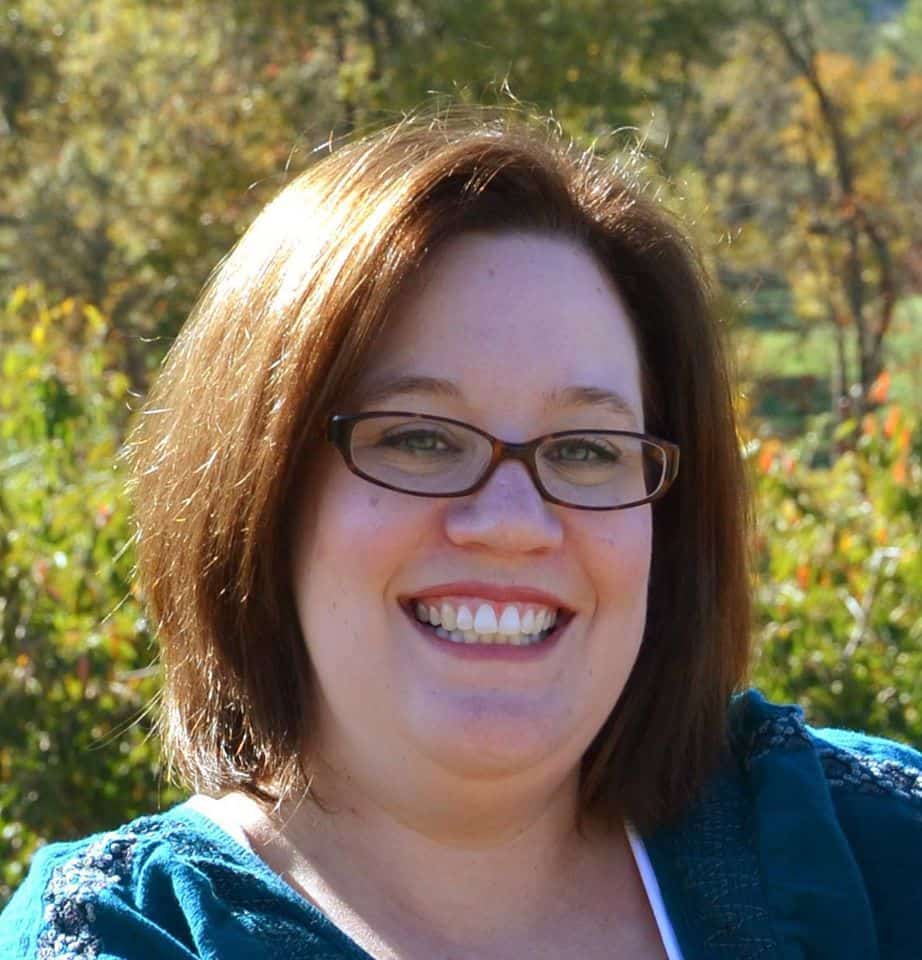 Mandy Gregory is a 2007 and 2012 Teacher of the Year. She has taught 4th, 3rd, and 2nd grade in both the general education and inclusion setting. She is the owner and creator of the Teaching Tips website (www.mandygregory.com) and has over 10 years of experience. She is married with two beautiful children.