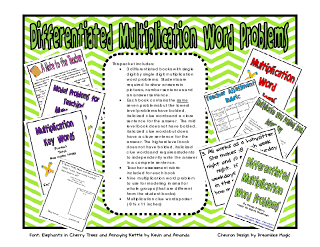 I am finally finished!!!!!!!!!! I have completed my differentiated-single-digit- multiplication-word-problems-book (was that enough of a mouthful for you?). I posted a sneak preview of it earlier. Here is a recap if you missed it:
This 46 page packet includes:
– 3 differentiated books with single digit by single digit multiplication word problems. Students are required to show answers in pictures, number sentences and an answer sentence.
– Each book contains the same seven problems but the lowest level problems have bolded, italicized clue words and a cloze sentence for the answer. The mid level book does not have bolded, italicized clue words but does have a cloze sentence for the answer. The highest level book does not have bolded, italicized clue words and requires students to independently write the answer in a complete sentence.
– Teacher assessment rubric included for each book
– Nine multiplication word problem to use for modeling in small or whole groups (that are different from the student books)
– Multiplication clue words poster (8 ½ x 11 inches)
It will regularly cost $5.00, but I am putting it on sale for $3.50 for a limited time (or until a remember to take it off sale, to be honest!).
I will give this away to two lucky visitors! Please follow my blog and leave a comment saying you do so and include your email. I will chose someone next Sunday night!
Happy Valentine's Day tomorrow! Hope it is "sweet" (and your children aren't too terribly sugared up wild ones.)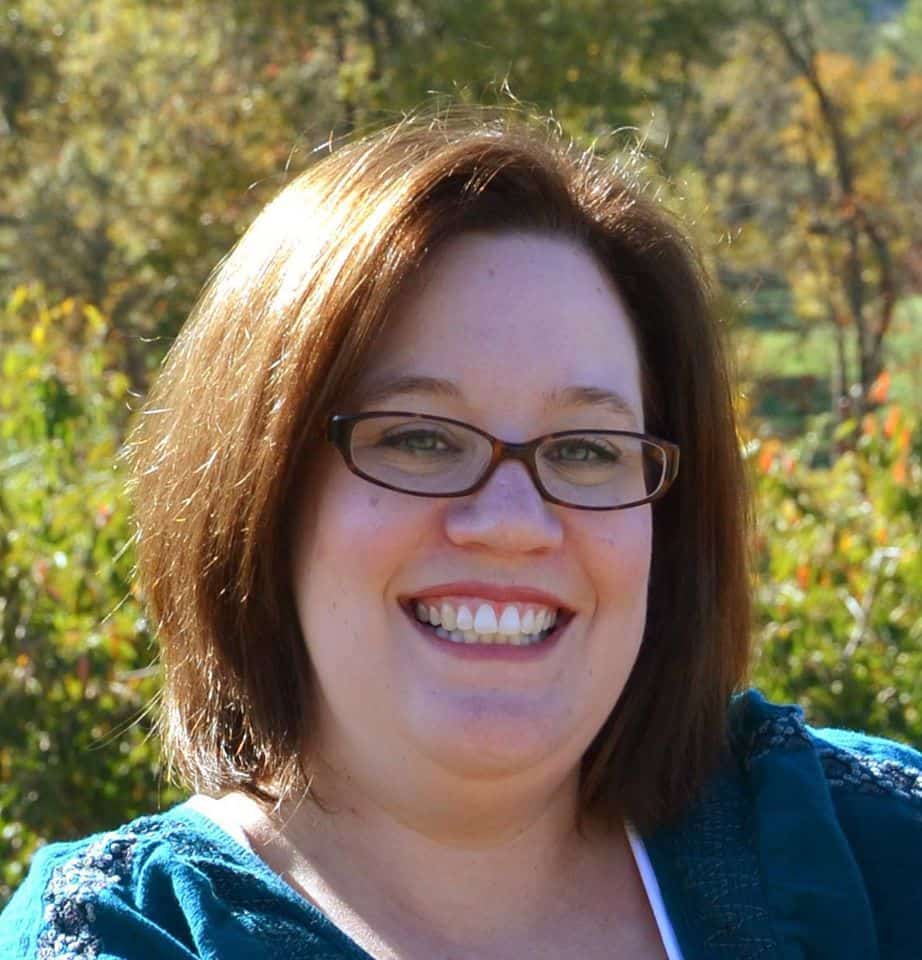 Mandy Gregory is a 2007 and 2012 Teacher of the Year. She has taught 4th, 3rd, and 2nd grade in both the general education and inclusion setting. She is the owner and creator of the Teaching Tips website (www.mandygregory.com) and has over 10 years of experience. She is married with two beautiful children.