Does anyone else love a good deal? Is the dollar section your Kryptonite? I just.can't.handle.the.temptation.
I went yesterday to Target to pick up a few things ad thought I would just "check out" the dollar section. Bad idea. It is more like the $13 dollar section! LOL!
Look at what I found!!!!!!!!!!!!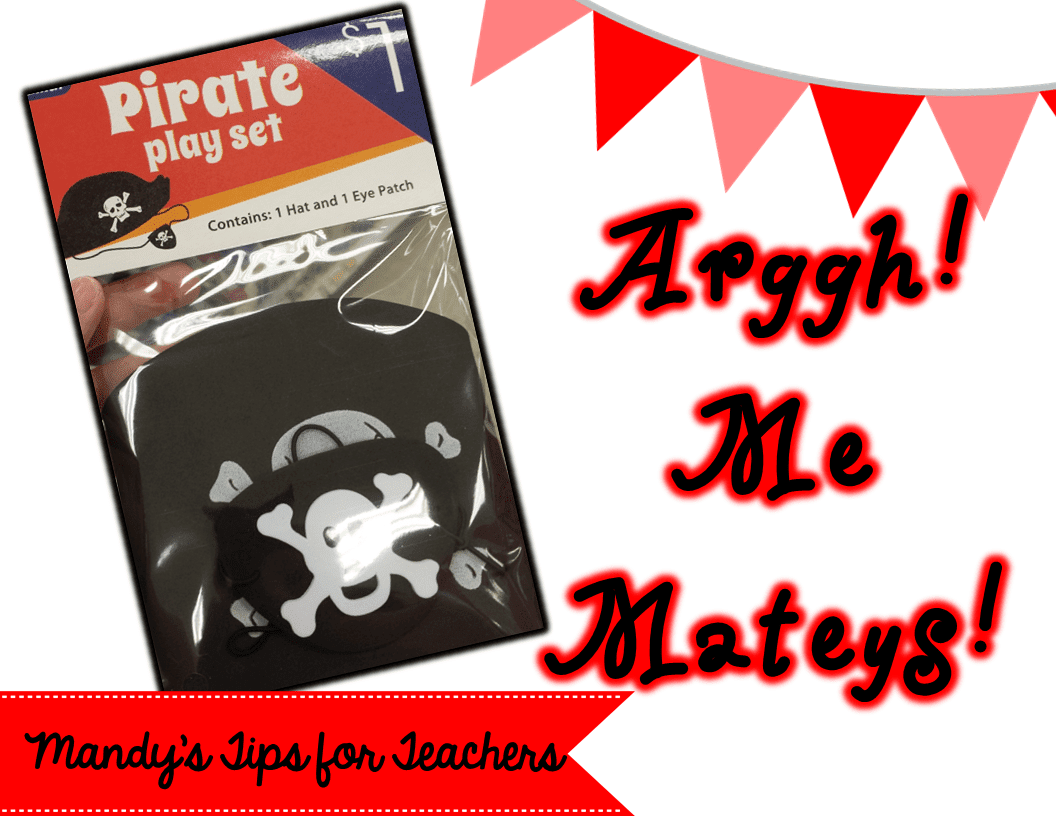 They had these awesome foam pirate hat and eye patches for only $1!!!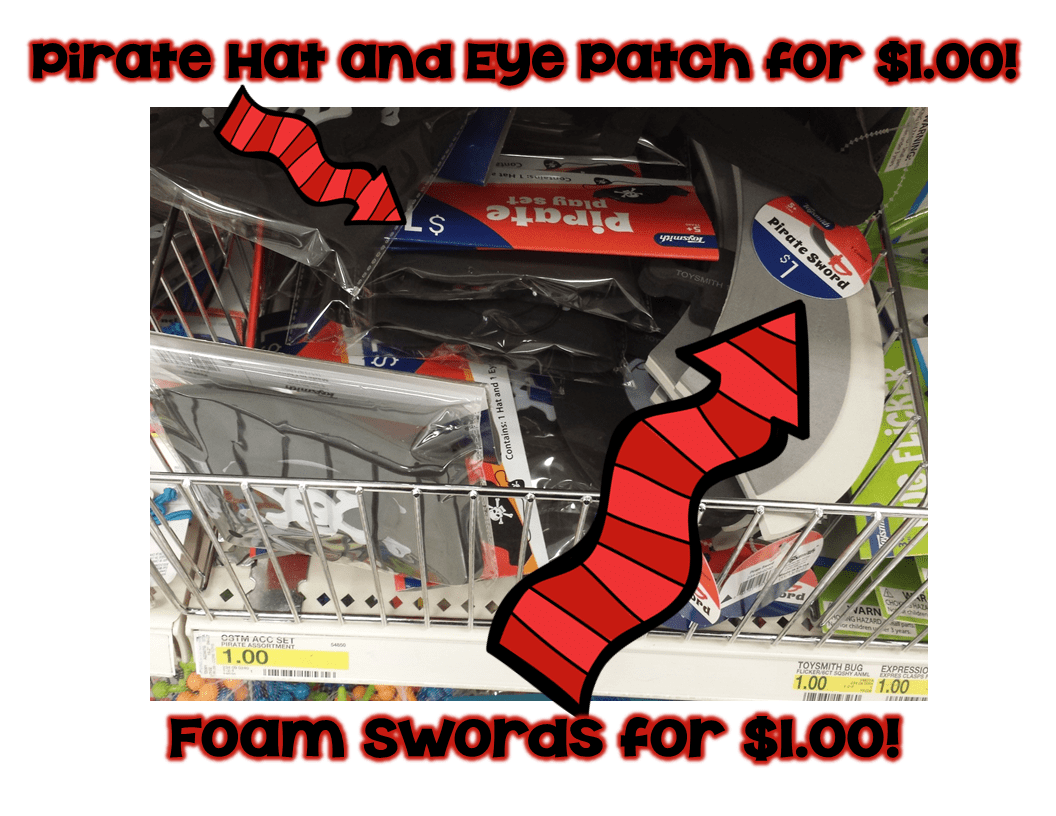 They also had these adorable foam swords for only $1!!!
How perfect would these be to use as props for the Readers Theater, "How I Became A Pirate??"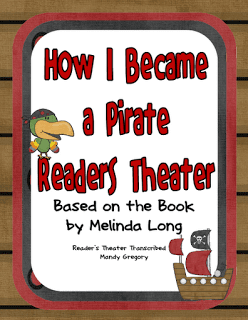 You could even by the packages and split up the hats and eye patches to stretch a dollar! For $10 you could outfit your whole class!!!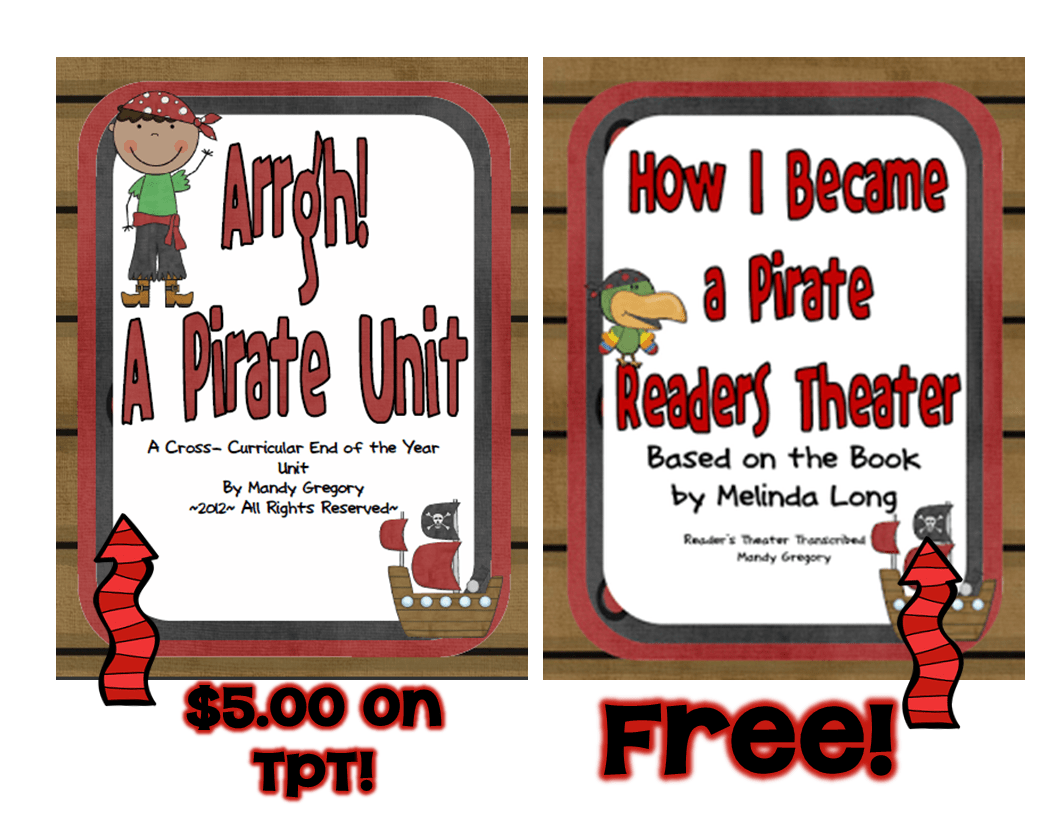 Do you have the same dollar section sickness? Do you think we can get a sick day out of that 😉 ?????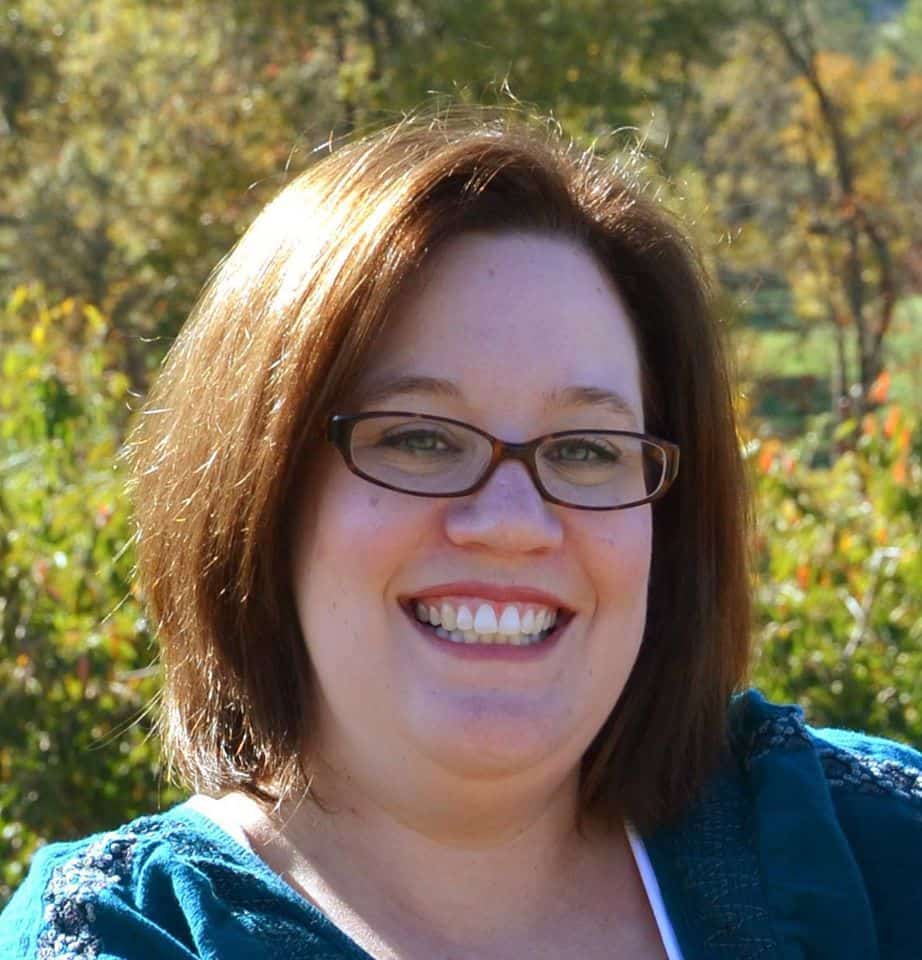 Mandy Gregory is a 2007 and 2012 Teacher of the Year. She has taught 4th, 3rd, and 2nd grade in both the general education and inclusion setting. She is the owner and creator of the Teaching Tips website (www.mandygregory.com) and has over 10 years of experience. She is married with two beautiful children.