Whew! It feels so good to get back on here and really blog. I have been SO sick the last week. I was out ALL last week. We start our big standardized testing, the CRCT, on Wednesday that is high stakes for my little third graders. That's a real welcome back! Luckily my co-teacher kept the boat afloat AND sailing smoothly so no time was lost while I died felt puny.
I am going to start a new feature each week. Well, the plan is each week. I have no idea which day of the week I will do this and if I can even keep up with it, but what can I say? I like to dive in head first into things! I will work out those pesky details sometime soon.
I am going to feature a relatively new blogger and blog that I like to frequent. I will spot light their his or her freebies and any other notable "stuff." Only rule: it has to be a blog I would read AND the blog has to have less than 100 followers. I thought this would be a great way to meet some new bloggers out there!
My first featured blog is

Pam and I "met" about five or six years ago. I am trying to remember how it all started (if I fudge this, Pam, please feel free to fix it!). Somehow she had emailed me because of my website,
Mandy's Tips for Teachers
. We emailed a few times and that was about it…or so I thought. It happened that I was looking to leave the district I was working in to move to another district. I needed a job and I knew even at this time jobs were getting scarce. So I emailed my good, old friend Pam because I knew she worked at the district I wanted to apply in. She mentioned that her current Assistant Principal would be leaving the next year to become a Principal at a another school (moving up the chain) and asked for my resume so she could pass it along. And she did. Thankfully. When I went to the job fair, the principal remembered me and I got an interview. After I was hired I found out only 10% of applicants that year were hired, so I owe a HUGE thank you to Pam for helping me get my foot in the door.
This year we happen to both be teaching the same grade (third) so we are able to share resources (yay!). She has tons of cute freebies on her blog like
Hello! Fact and opinion freebie (note to self: already send to my printer so I can copy it and use it for a grade!)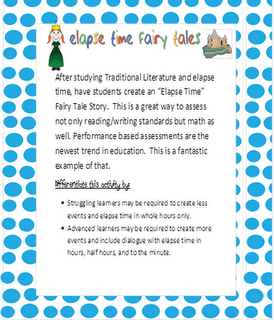 I am loving this end elapsed time performance based project. This would be great as an end of year review!
She also has the CUTEST author's purpose song!
Hop on over and check her out! If you have a blog and would like to be featured please email me at mandyholland@hotmail.com.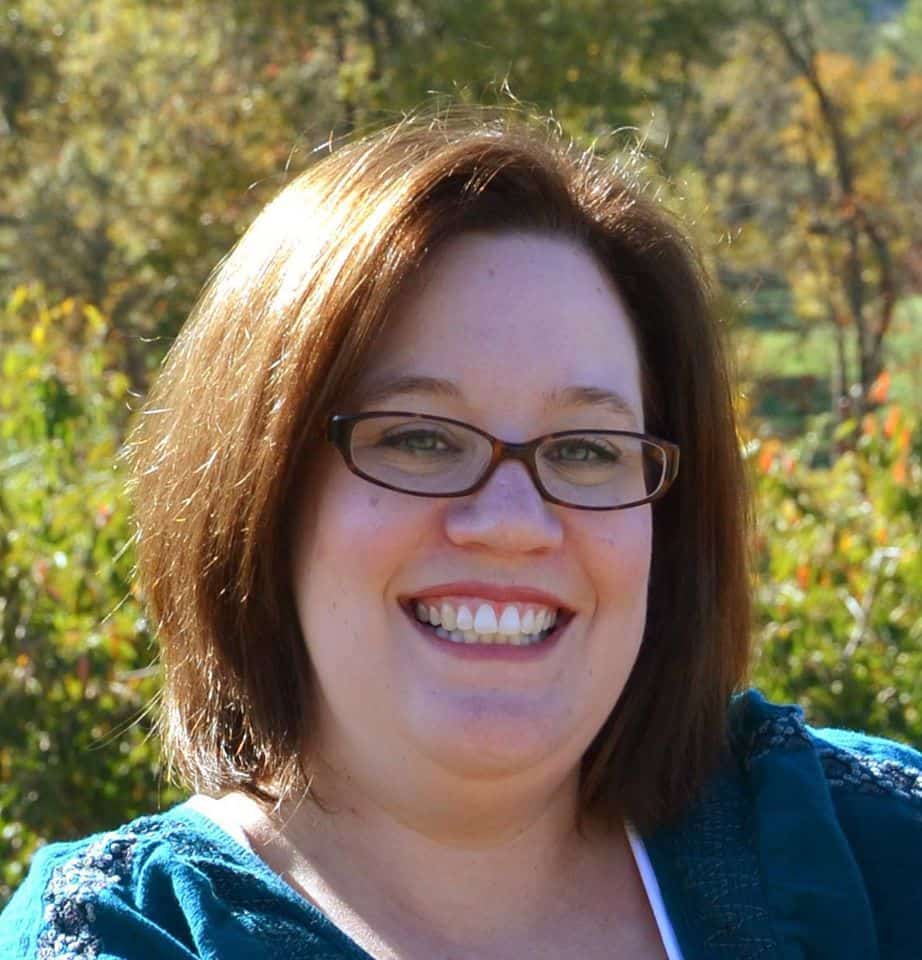 Mandy Gregory is a 2007 and 2012 Teacher of the Year. She has taught 4th, 3rd, and 2nd grade in both the general education and inclusion setting. She is the owner and creator of the Teaching Tips website (www.mandygregory.com) and has over 10 years of experience. She is married with two beautiful children.