I have taught for about 11 years and taught guided reading for 10 of the eleven years. When I first started teaching, many teachers were actually still doing whole group reading instruction with novel studies. While I think that novel studies definitely have a place in the reader's workshop, I feel that students must be instructed in small groups to meet their individual needs as well. Working with students with disabilities for the last three years has done nothing but reinforce that belief. It has also made my teaching of reading "bag of tricks" much larger- I had no choice.
When I taught third grade I always felt like I really needed to make sure my students could read and comprehend ALL texts because many teachers feel like in fourth grade "students no longer are learning to read, but reading to learn" (I hate this phrase and philosophy by the way, but I will spare everyone my soapbox! When I heard a principal say it I about fell over).
Sooo…I decided to create a packet all about how I implement guided reading in my classroom. I started working on this in October 2012. Yes, it has taken THAT long to organize my ideas, take photographs, continually adding ideas, and then more ideas, and then more ideas!!! This packet is jammed packed with photographs (including some full page collages), examples, and just-print-and-they-are-ready to use activities! it is listed for only $10.00!!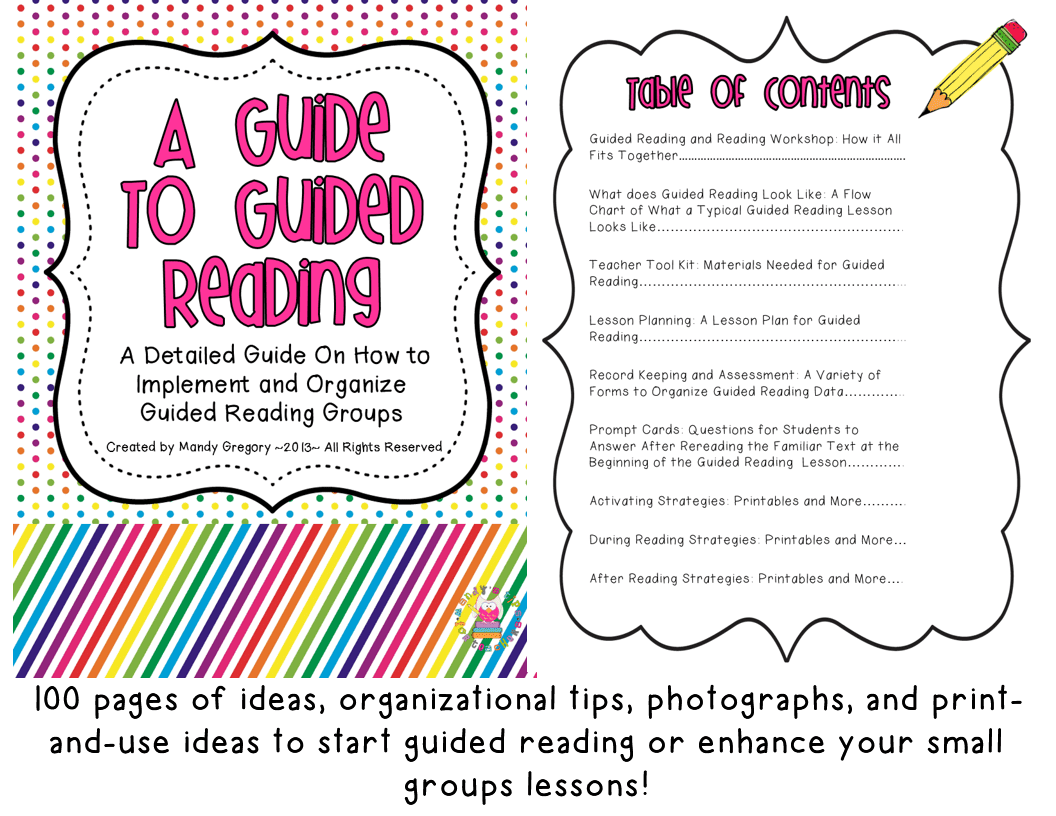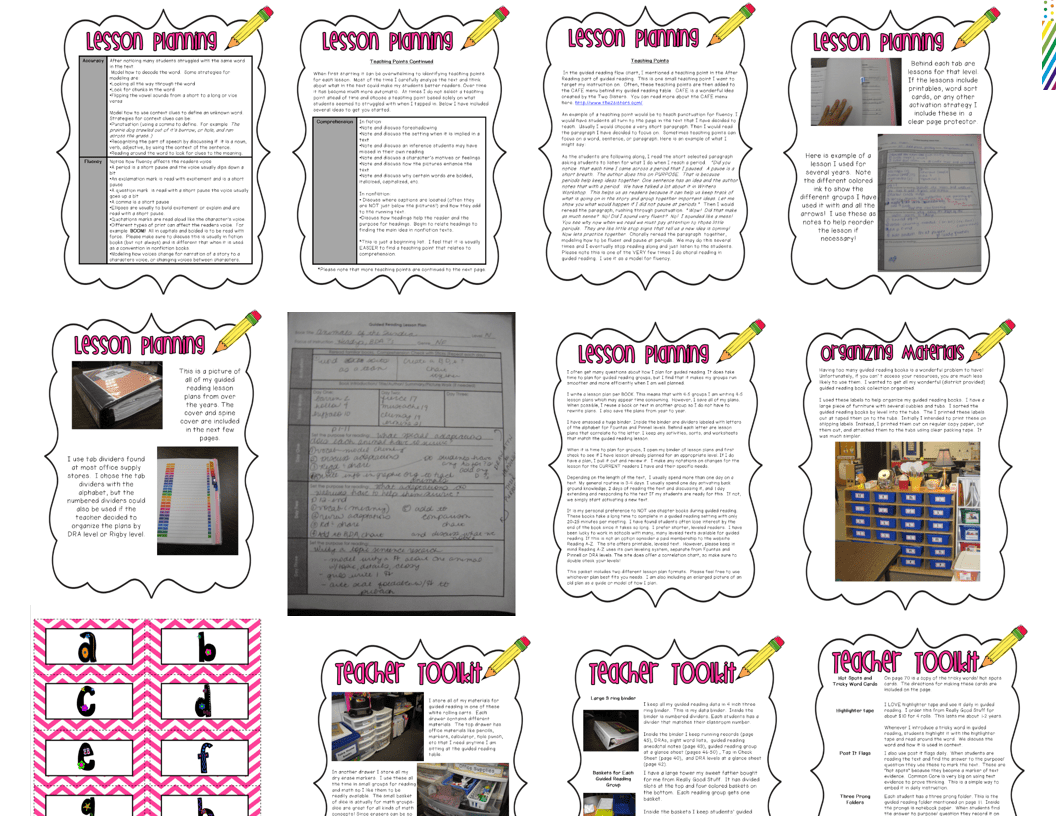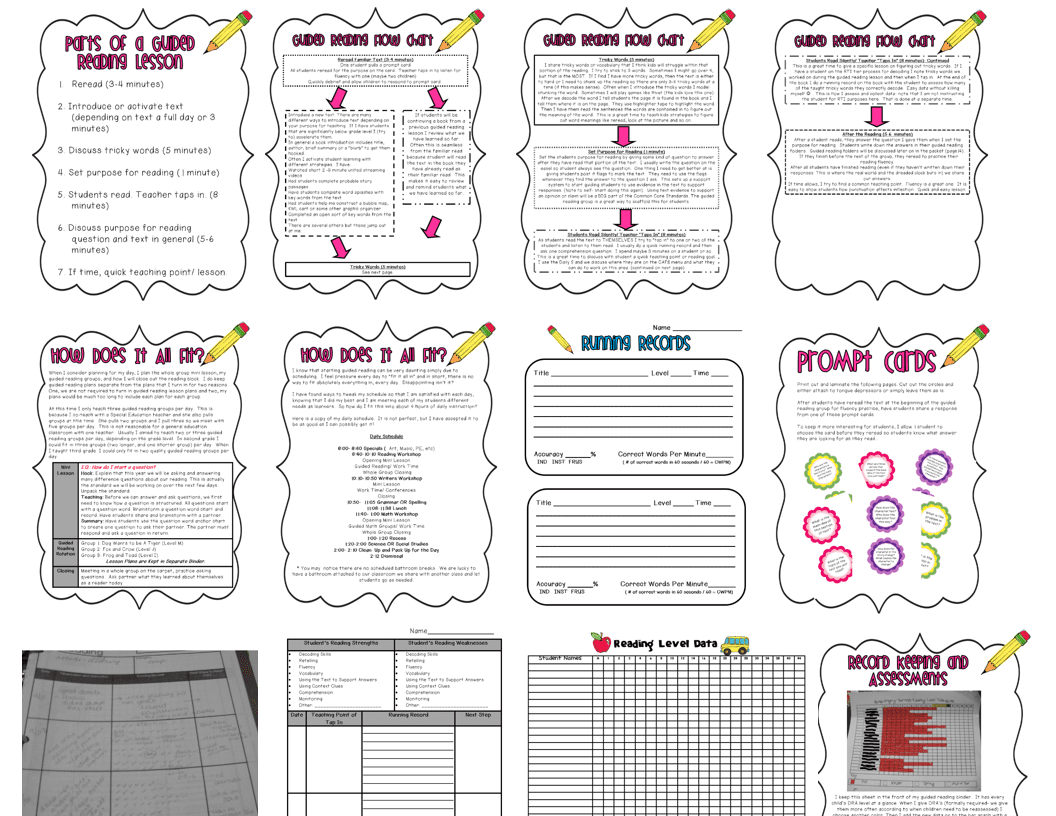 This is just a small taste of what is in the packet. I am so glad it is done! To celebrate its completion, I made a few FREEBIES to celebrate! Yahoo!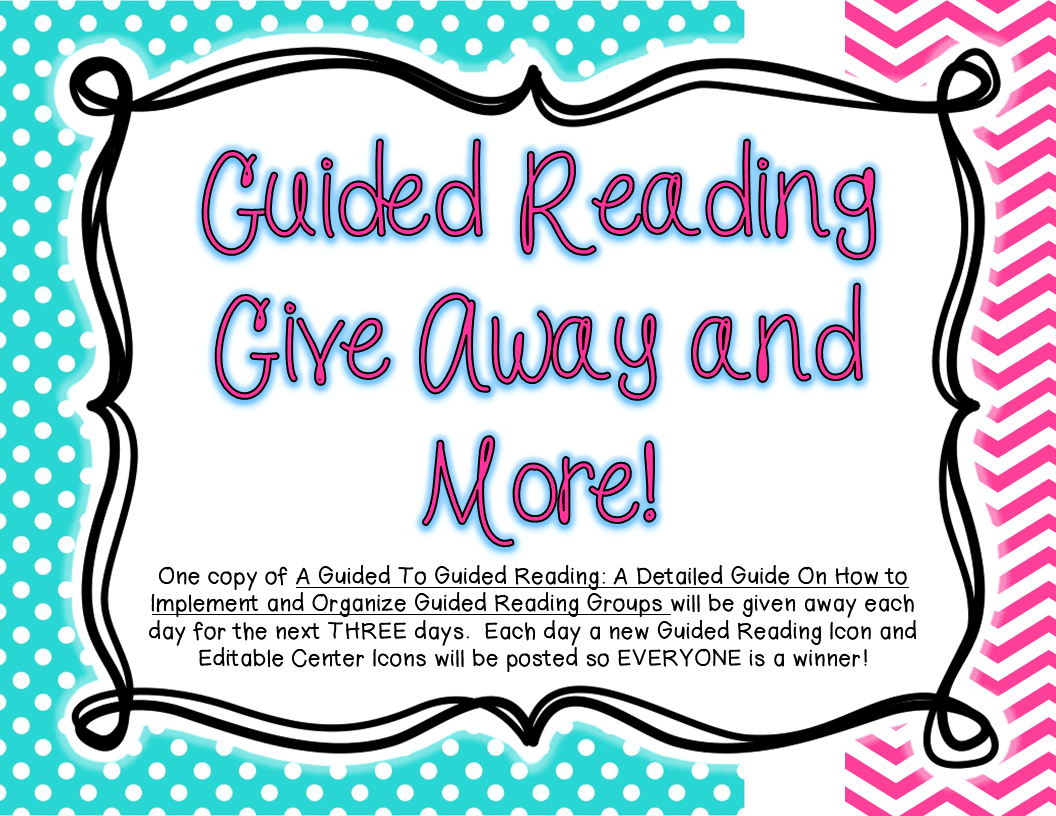 For the next THREE DAYS (July 10th-12th) I will be giving away ONE copy of the
Guide to Guided Reading
packet each day and posting a NEW freebie. The freebies are all to help organize guided reading groups with a different theme!
To enter, all you have to do is leave a comment below on THIS blog post with your name AND classroom theme if you have one (like frogs, monkeys, etc). This giveaway will also be on my
Facebook
page so click over there to double your chances! 🙂
So without any further delay the FIRST freebie is a pink and green polka dots and chevron OWL THEMED guided reading icons and editable center cards.
You can post them in a pocket chart to show your guided reading rotations similar to this: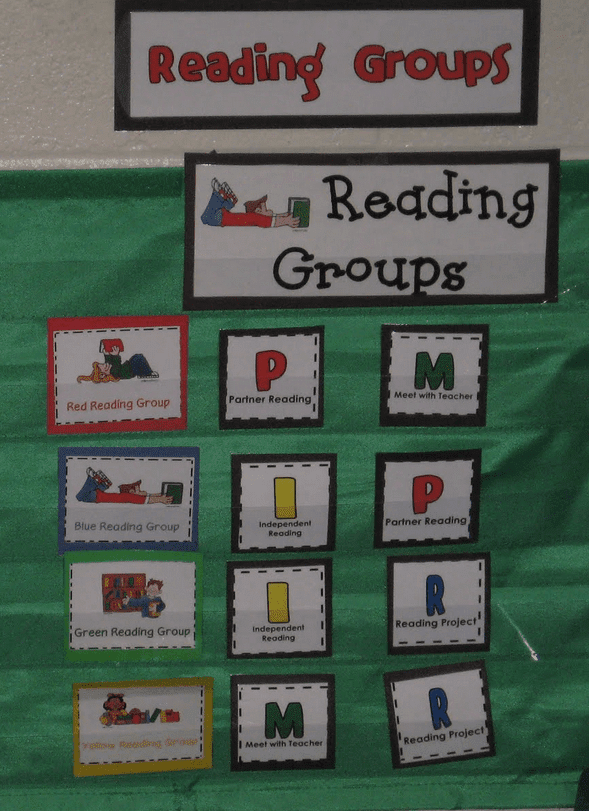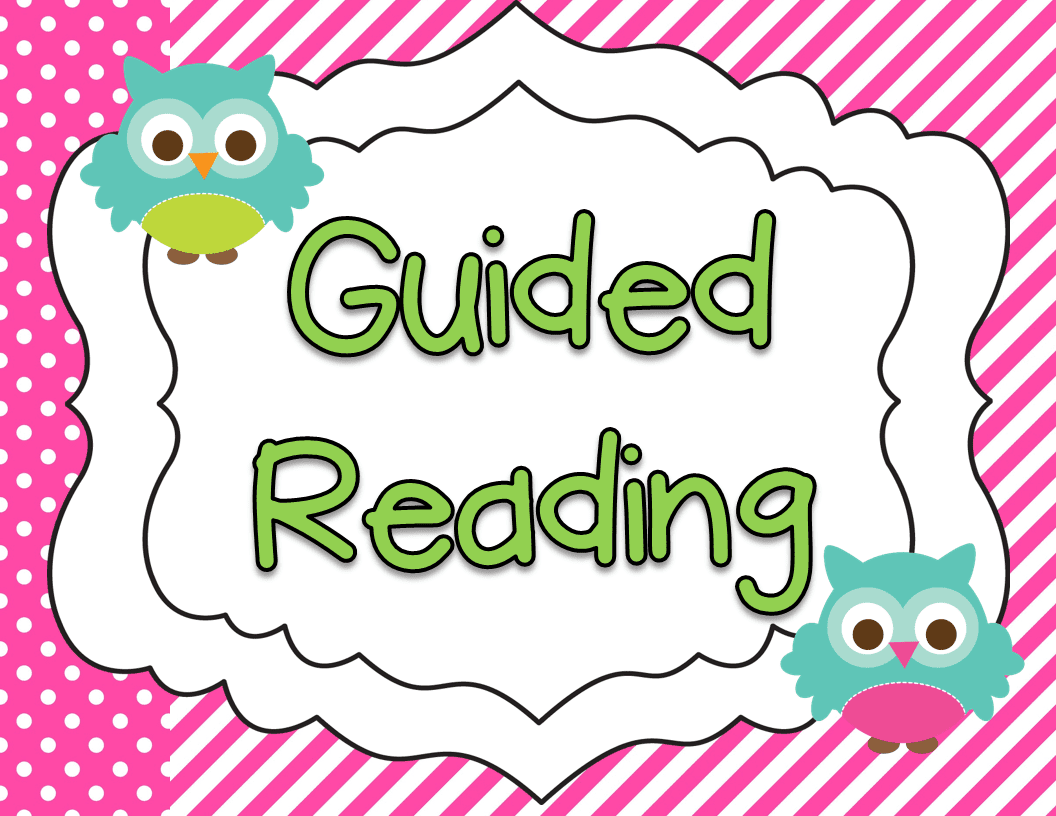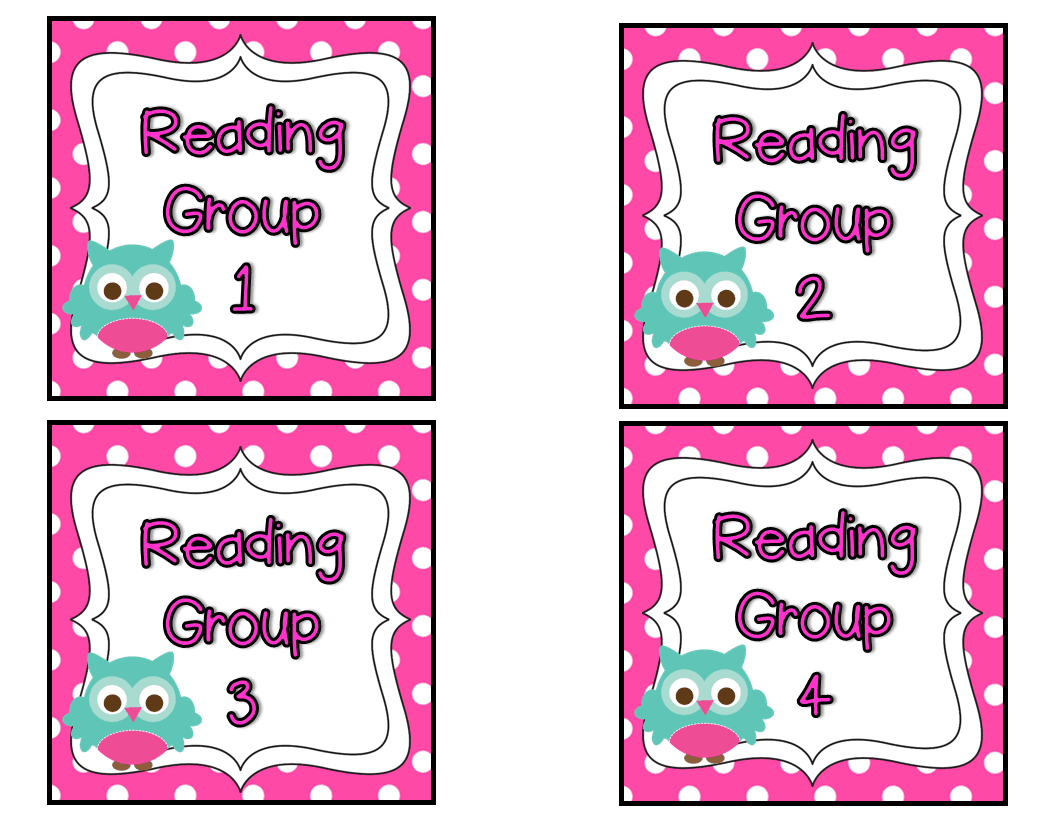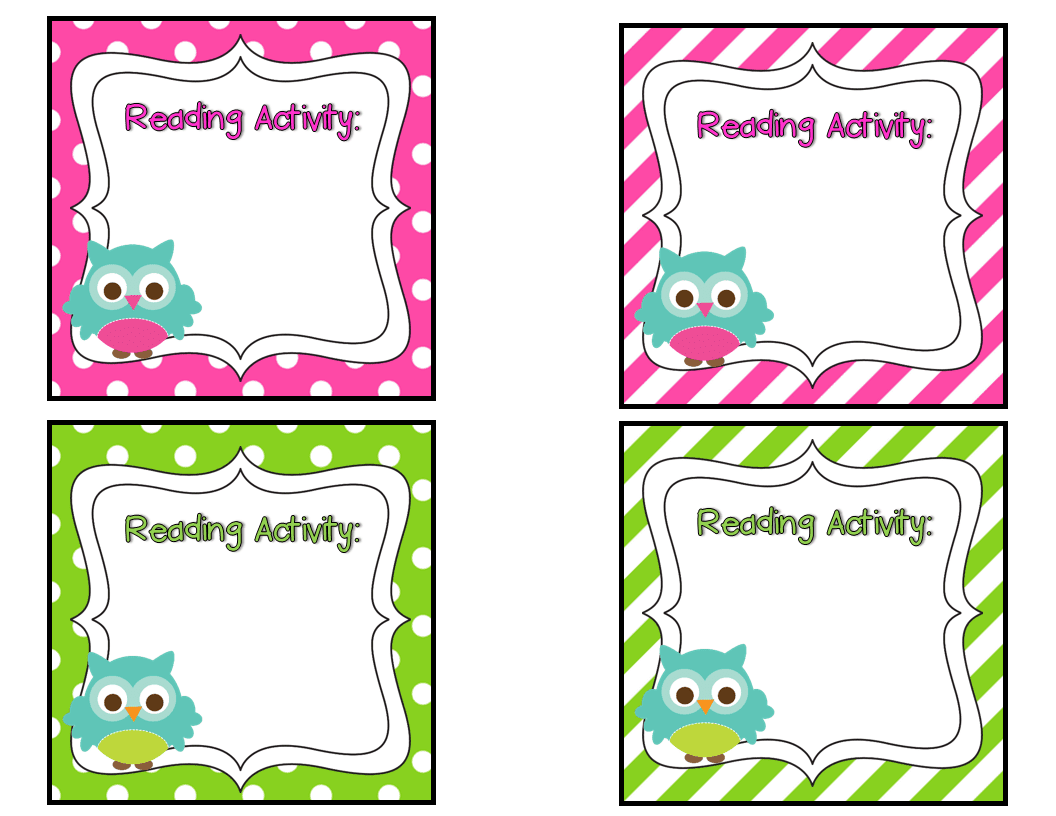 Here are the matching
editable center cards.
You can type in the activity you would like each group to complete.
Make sure to leave your email and classroom theme below for a chance to enter!
Do you feel like you need more help with reading instruction?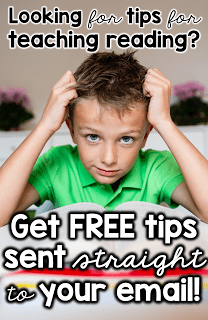 Sign up to have specific tips and strategies send straight to your email for FREE! You can sign up here! Please note, this is an additional, BRAND NEW newsletter that is separate from my blog newsletter. If you want to get these tips, you have to sign up here!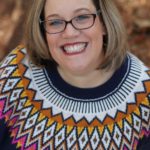 Mandy Gregory is a 2007 and 2012 Teacher of the Year. She has taught Kindergarten- 4th grades in both the general education and inclusion settings. She is currently a 1st grade Special Education teacher.  She is the owner and creator of Mandy's Tips for Teachers website (www.mandystipsforteachers.com) and has over 13 years of teaching experience. She is married with two beautiful children.