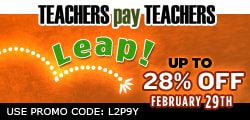 Wednesday is a special event! Not only because Leap Day only happens about once every four years, but it is also a big sale day!
Teachers Pay Teachers is offering 10% off of everything with the code L2P9Y.
Additionally, many sellers are also putting their stores on sale for a total of 28% off!
My entire store will be on sale for 28% on February 29th only! This includes my brand new
Dr. Seuss Biography Research Project.
It will only cost $2.16 (if I did my math correctly, which- fingers crossed I got it right!)!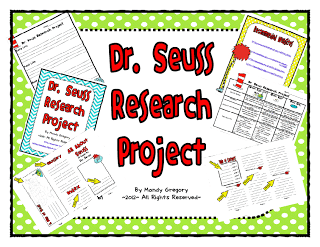 Enjoy! I am looking forward to stocking up myself!
If you have been reading several other blogs, then you have already heard about the big hoo-rah about Pinterest. Thank you so much,
Laura Candler
for bringing it to everyone's attention- I didn't read the fine print! Anyway, everyone has my permission to pin photos from this blog (if they want!)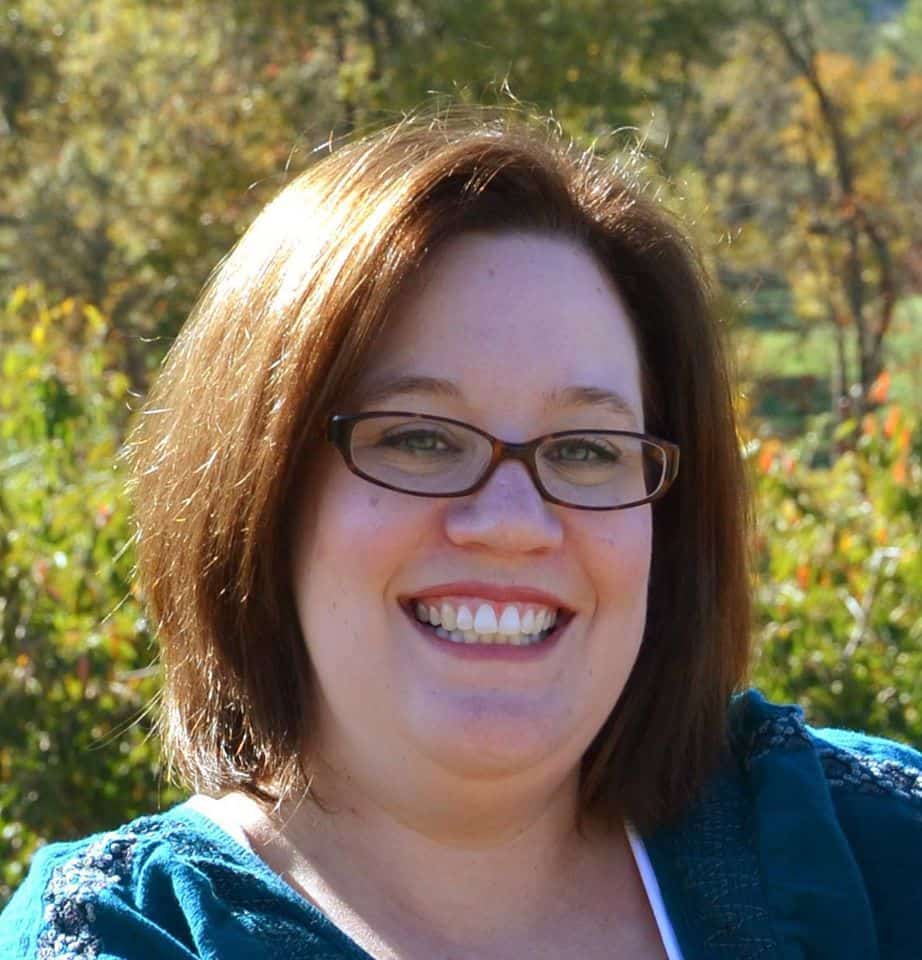 Mandy Gregory is a 2007 and 2012 Teacher of the Year. She has taught 4th, 3rd, and 2nd grade in both the general education and inclusion setting. She is the owner and creator of the Teaching Tips website (www.mandygregory.com) and has over 10 years of experience. She is married with two beautiful children.