Yahoo! More firsts!
I have updated my Facebook page for Fan Only Freebies. I will release them on my Facebook page and may eventually post them on my blog or on TpT (I haven't decided yet). I have been playing with a program that allows me to share the freebies in a much better format (I think).
Here is how to get those freebies: If you look to the
right of the like "thumbs up" button on my Facebook page there is an image that looks like an atom
(gotta work on something MUCH cuter!). It is a Fan Only Freebies button. If you click on the button a blank page will
pull up. In the top right corner is a
little like button. Click like and TWO freebies
will appear: the binder organizational sheets AND a BRAND NEW freebie- a pretty
version of the second grade Common Core Standards (ELA and Math). Beware, if you don't click the itty-bitty like in the top right corner of the free page nothing happens. I am so sorry for all the kinks- I am trying
hard ya'll! Fingers crossed it works!
Here is a picture of the cutie standards: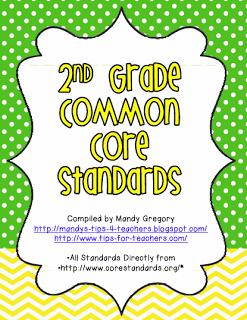 Right now I only have second grade done, but if you would like other grade levels, please leave a comment and I will add them as well. :). Just make sure to click on over to Facebook and like the page AND freebies page!
Another first, I am starting a monthly newsletter. You can sign up right over there to the right. I will only be sending it once a month and won't start until August. I think that is when everything gets good, anyways! Thank you so much to those that have already signed up!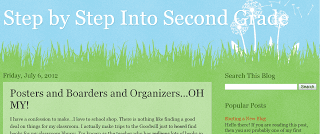 And my last, but not least first, I want to welcome a brand new blogger on the block! This is a fellow Georgia teacher that I went to college with way back in the day! We were actually sorority sisters (Hot Gam! Go Squirrels- yes our mascot was the squirrel). She has *just* started her blog and is reading The Daily Five like many are right now. Amber's blog is called
Step By Step Into Second Grade.
Please hop on over and give her some new bloggy love, pretty please!
Whew! Nap time is almost over and I am still in my Pajamas! I love summer! Off to get ready and go shopping!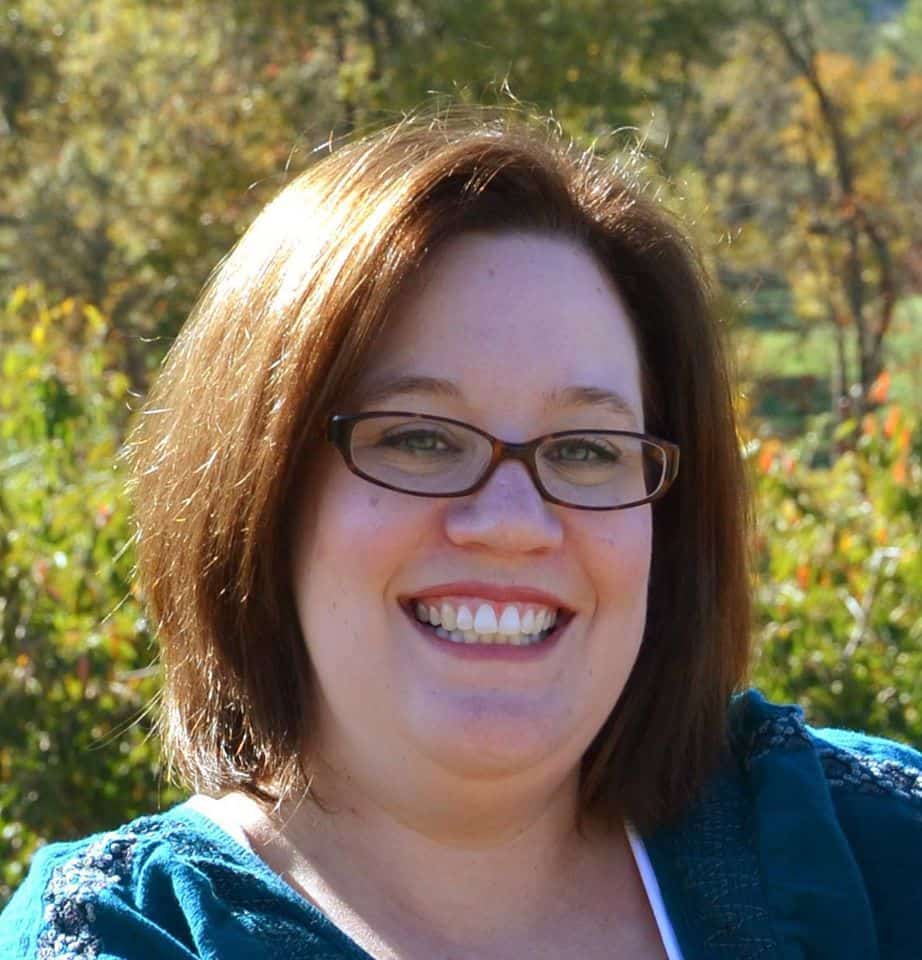 Mandy Gregory is a 2007 and 2012 Teacher of the Year. She has taught 4th, 3rd, and 2nd grade in both the general education and inclusion setting. She is the owner and creator of the Teaching Tips website (www.mandygregory.com) and has over 10 years of experience. She is married with two beautiful children.