Thank you so much
for the well wishes. I am MUCH better after a really HORRIBLE bacterial
infection. I felt *almost* normal this week and finally feel like myself now!
They did find out (just by chance) that I also have gall stones and my doctor
is recommending that I get my gall bladder taken out this summer. The fun never
ends around here. I can't decide if it was the age of 33 or having a child, but
my body has officially fallen apart! I have issues with my thyroid, right foot
and now my gall stones! Yeesh!
We are halfway
through our standardized testing. We will be done on Wednesday. I kept on
thinking, "If I feel this tired just administering the test, my kids must
be EXHAUSTED from taking it!" I am so proud of their effort. However, I am
ready to be done!
Next week will be
making some changes to our classroom and routines. Students will be attending
one center (normally students are always with an adult since we have so many
adult hands in the room at this time) since one of the teachers will be pulled
from our reading block. I am looking forward to trying this out! Students will complete
a worksheet and then a game that will (for now) be focusing on a vocabulary
skill. First up is antonyms! I made this packet to use for this center and then
realized I had several, already made games (anyone ever do this?). To save the
laminating and cutting, I will be using my old games….so on to the fun stuff!
I am posting the
antonym packet I made as a freebie since it has not been classroom tested yet!
I may eventually pull it and put it for sale, but I am not making any commitments!
🙂 For now it is FREE!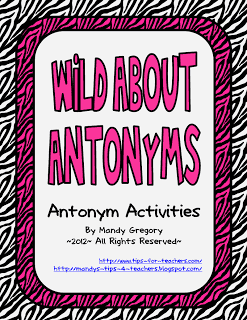 This
19 page packet includes several activities:
· Directions for an Antonym
Concentration game for two or more players
· Matching antonym cards and directions
for one player
· Direction for a Flip Flop Antonym game
that requires students to draw a card and mark an antonym of the word drawn.
The student that gets 4 words in a row wins!
· Antonym cards
· Independent "Wild about Antonym" worksheet
that practices identifying antonym pairs. An answer key is provided.
· Game answer key
* Antonym poster for display
I am considering
making a series of these ready-to-go centers with directions, a worksheet for
practice and/or a grade, and a game to match for partners or independent practice,
and the whole nine yards. Do you think people would want this? I am off to get
a good night's sleep! Have a great week!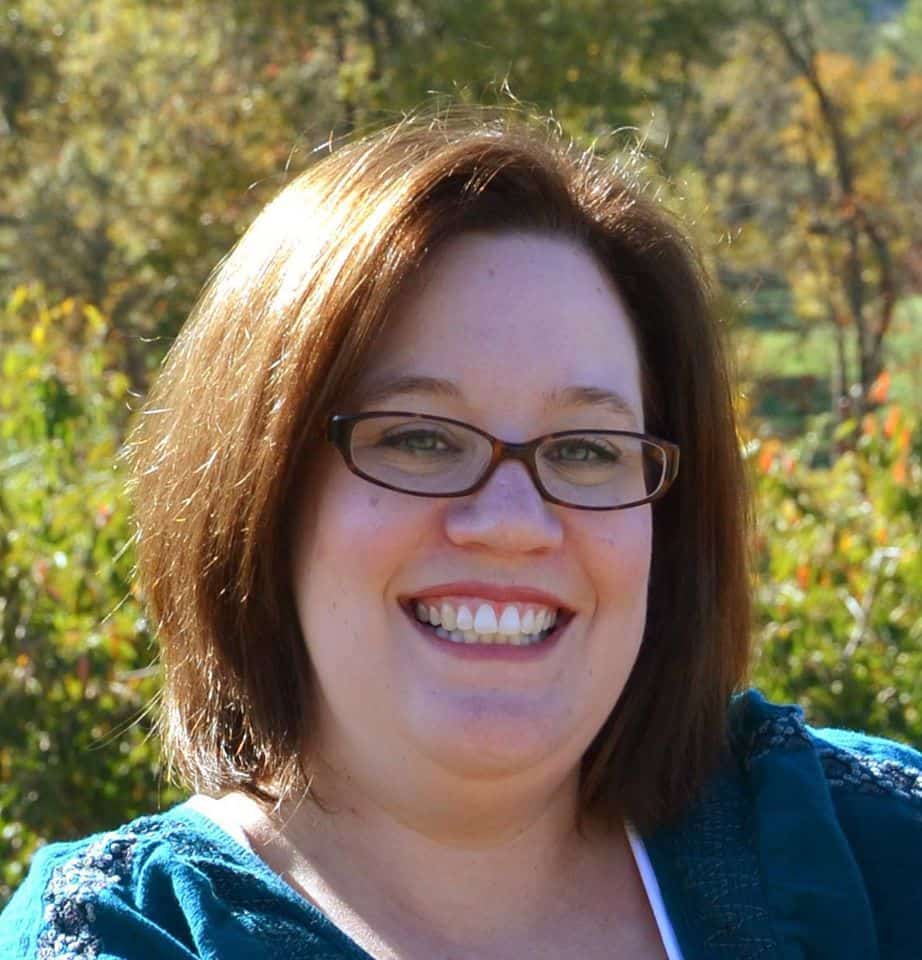 Mandy Gregory is a 2007 and 2012 Teacher of the Year. She has taught 4th, 3rd, and 2nd grade in both the general education and inclusion setting. She is the owner and creator of the Teaching Tips website (www.mandygregory.com) and has over 10 years of experience. She is married with two beautiful children.