A little project I have finished is a Johnny Appleseed packet!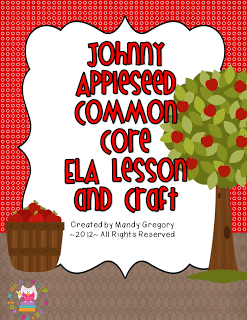 Many of you know that Johnny Appleseed's birthday is September 26th- that is this Wednesday! We study the seasons in second grade in Georgia and I find that Johnny Appleseed ties in nicely.
I wanted to hit a few Common Core Standards- especially writing routinely with short and long term research projects. We have to do two short term research projects this quarter and so far I have done a big fat 0. So Johnny to the rescue!
This is a one day lesson for reading and writing. I tried to pack in many standards into the lessons:
RL.2.1. Ask and
answer such questions as who, what, where,
when, why, and how to demonstrate understanding of key
details in a text.
RL.2.10. By the end
of the year, read and comprehend literature, including stories and poetry, in
the grades 2–3 text complexity
band proficiently, with scaffolding as needed at the high end of the range.
RI.2.1. Ask and answer such questions
as who, what, where, when, why, and how to demonstrate
understanding of key details in a text.
RI.2.6. Identify the main purpose of a
text, including what the author wants to answer, explain, or describe.
W.2.2. Write
informative/explanatory texts in which they introduce a topic, use facts and
definitions to develop points, and provide a concluding statement or section.
W.2.7. Participate
in shared research and writing projects (e.g., read a number of books on a
single topic to produce a report; record science observations).
W.2.8. Recall information from experiences or gather
information from provided sources to answer a question
In reading student will ask and answer questions about Johnny Appleseed with Steven Kellogg's book and collect interesting facts on a graphic organizer. In writing student will read an online article to find the big idea and why Johnny Appleseed is famous. After reading and discuss both sources students will use information gathered from the sources to write and publish an informational paragraph about Johnny Appleseed AND an adorable page peek-over craft.
This 19 page packet has everything you need for the lesson, including:
•Second Grade Common Core Standards addressed in these
lessons
•Explicit reading and writing lesson plans that include a
hook, teaching point, and summary
•Printable pieces for an anchor chart
•Brainstorm web
•Final Draft paper for publishing
•Johnny Appleseed "peek over" craft
It is NOT quite ready to be posted on Teachers Pay Teachers. I want to take a photograph of the anchor chart and the anchor chart is at school. Whoops. I will be posting it for $3 tomorrow evening.
BUT I am giving away two free copies to readers. Just leave a comment below! I will randomly choose a winner tomorrow!
Psssttt…. I am also giving away this packet on my Facebook page to two random people that comment on the thread if you want to up your odds! May the odds ever be in your favor!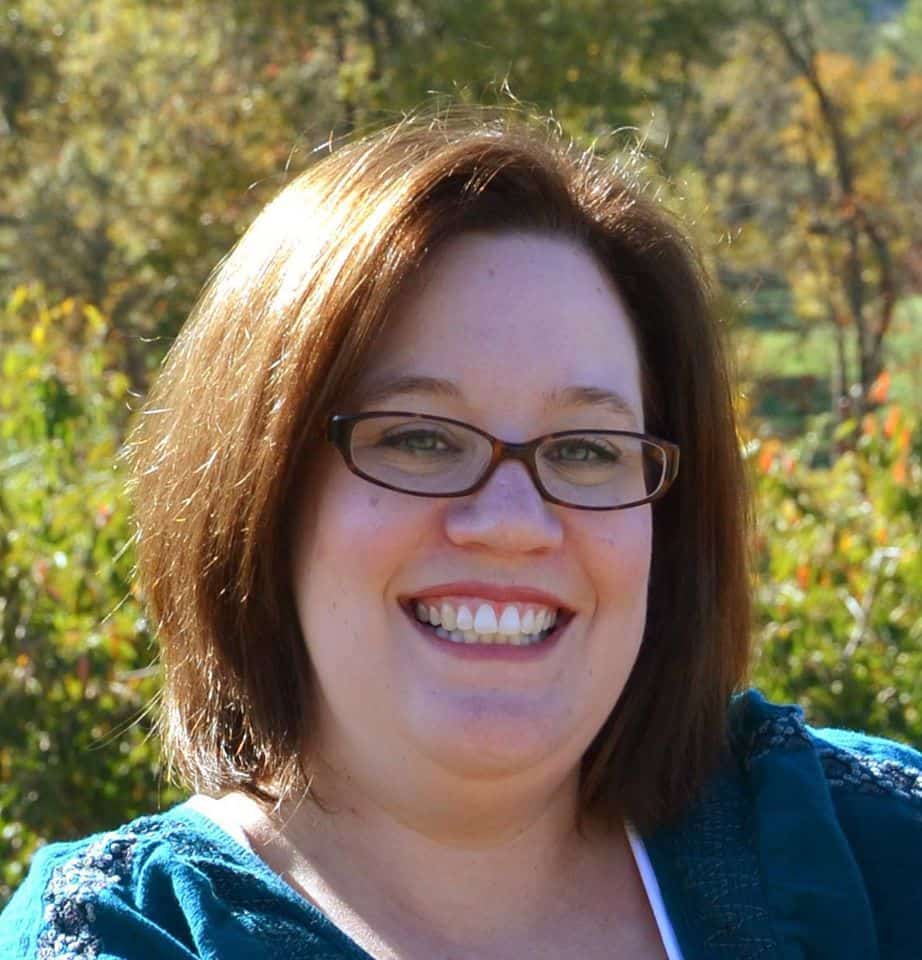 Mandy Gregory is a 2007 and 2012 Teacher of the Year. She has taught 4th, 3rd, and 2nd grade in both the general education and inclusion setting. She is the owner and creator of the Teaching Tips website (www.mandygregory.com) and has over 10 years of experience. She is married with two beautiful children.