I am afraid my blogging this week will be sparse. I am on Spring Break this week and I am loving every.single.minute. I have a couple of things to catch up on. First , I joined the linky party at Mrs. Fultz's Corner showing off my classroom.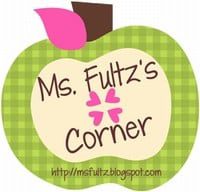 Instead of being redundant and posting more pictures of my classroom (that would be the same as old ones since I am on break) I linked up to an
older post of a tour of my classroom
from December. That is ok, right?
I want to also link up to my classroom library, but I think I actually have to write a post about that. Many of my pictures are all spread out.
I have been diligently working on products for my TpT store. This is very therapeutic for me! So far I have finished two. Here is the first one: Sweet Treats Compound Words.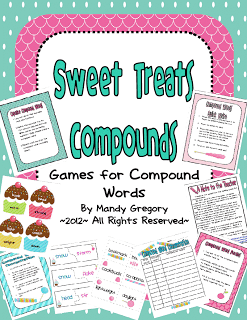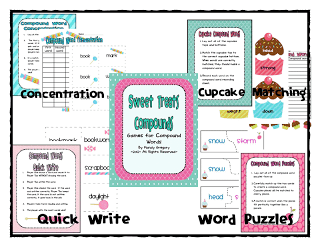 Here is the description from my store:
Included in this 26 page packet are four spelling games for compound words.
The first game is a matching game. Students match the tops and bottoms of cupcakes to create a compound word. Students then record the compound words on a recording sheet.
The second game is a simple activity that would best work with white boards. Students draw cards and one partner tells the other partner the word to write, and then the partner checks his or her work. Simple, but engaging due to those white boards!
The third game is Compound Word Puzzles. Students match the two words that create a compound word. The pieces will fit together just like puzzle pieces.
The last game is a concentration game matching two words to create a compound word. There is a recording sheet to practice spelling and writing the compound words.
These games are perfect as partner activities!
It is for sale at my store for $4.00! Click here to check it out!
Normally I give away each product as I make it, but since I have several up my sleeve I am thinking of just doing a big give away at the end of the week to celebrate a relaxing Spring Break. Sound good?
Now, as I am writing these products, I always write them first for myself since I use them/ have used them in the classroom. Then I try to clarify anything since I know others will be using them. Some of my products have my lesson plans in them and others are just a packet of activities. Do people actually WANT the lesson plans or are they just unnecessary? I write them like I would for my administration (pretty rigorous- Essential Question, hook, teaching with practice and a summary) but is this necessary? I ask because I am writing two new units and I didn't know if people actually want to see this kind of stuff….
Any input is much appreciated!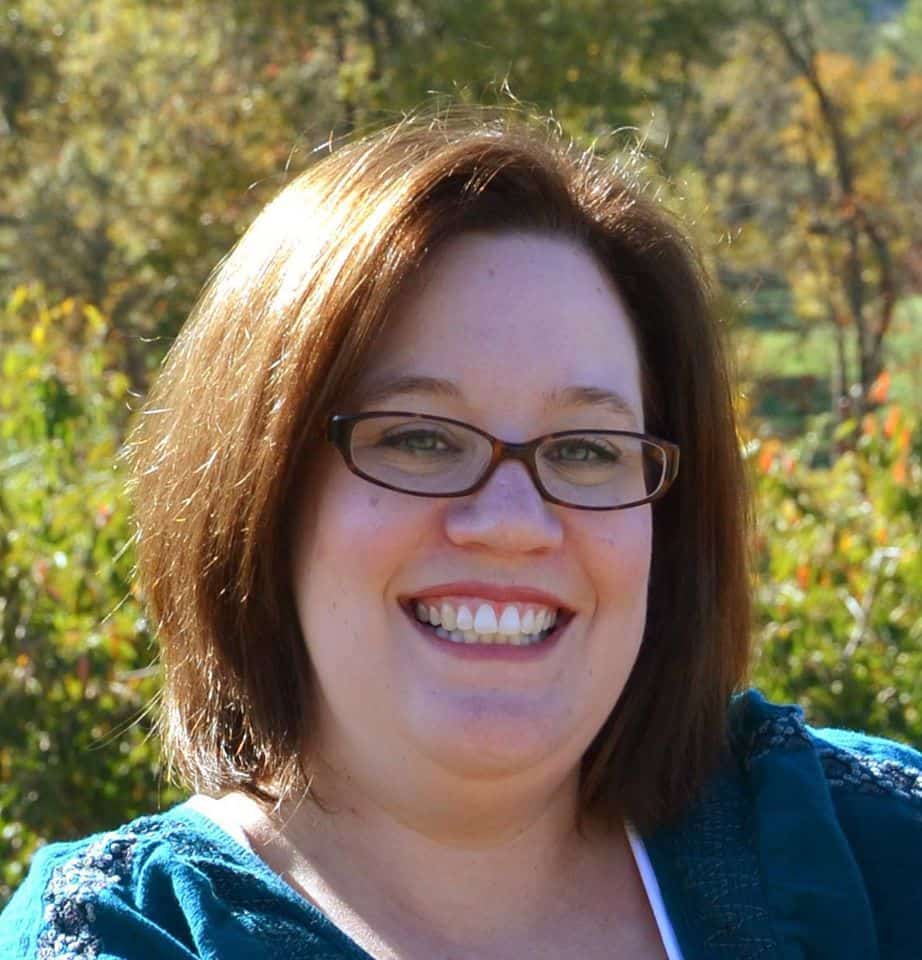 Mandy Gregory is a 2007 and 2012 Teacher of the Year. She has taught 4th, 3rd, and 2nd grade in both the general education and inclusion setting. She is the owner and creator of the Teaching Tips website (www.mandygregory.com) and has over 10 years of experience. She is married with two beautiful children.