During testing I
do one of my most FAVORITE units- poetry.
I really wish that I did this unit earlier in the year because I think
it helps out SO MUCH with word choice, but it seems like I never fit it in. I
like to do it during testing since my kids are so fried and poetry is so much
fun. However, it does fit in nicely since April is National Poetry Month. Over the next few days I will share some of my most favorite poetry ideas!
This year I
started with color poetry, but normally I start with sensory poetry- I had
unintentionally hooked my kids and needed to do the color poetry first!
To start this
activity my students I do a simple web.
Yes, I know that foods are a thing, but I separated them for spacing issues
since the students come up with so many foods. I choose a color and then model for
students. Then students find a partner
and brainstorm more things and we complete the web together.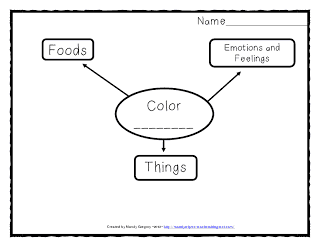 After I have
modeled this, students choose a partner and a color and then complete the web
with their partner. After students have
had a few minutes to work on the web I pull them back to the carpet.
I explain that
now we are going to do an activity with our color. I show students this sheet.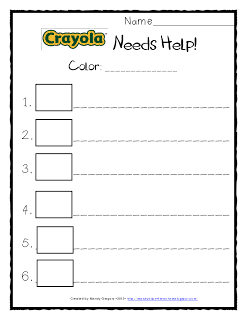 I explain that
Crayola has created some new colors and needs help naming them. The unintentional hook? This is where this comes in. Earlier in the day students had seen me
sorting crayons. I bought one of those crazy
big boxes of crayons with a million colors and the built in sharper like
this.
You know that one
that drives you batty when students bring it in the beginning of the year
because it NEVER fits in the desk? That
one. I sorted all the crayons into basic
colors (red, green, blue, yellow, brown, and so on) and put them in
baggies. The kids where crazy curious
about what those crayons were for!
Since I modeled
with the color green I choose the green bag and 6 crayons. I colored a different color in each
square. Then I modeled thinking aloud a
name for the color (and discussed NOT looking at the crayons label- we are
coming up with NEW names!). Instead of
mint ice cream, I wrote melting mint ice cream cone on a hot summer day, or
freshly cut grass, or military man. I modeled refering to the web from early and expanding on it with these four questions:
What does it look like?
What is is doing?
When is it?
Where is it?
We continued to do this together. This activity was VERY hard for some of my
kids with language issues. I was so glad
I did partnerships. I sent kids off with
the bag of their crayon color and the worksheet. Some groups chose the same color so I simply
split the bag between the two groups.
Next post, I will share how we turn this into poetry and so
an art project to publish it!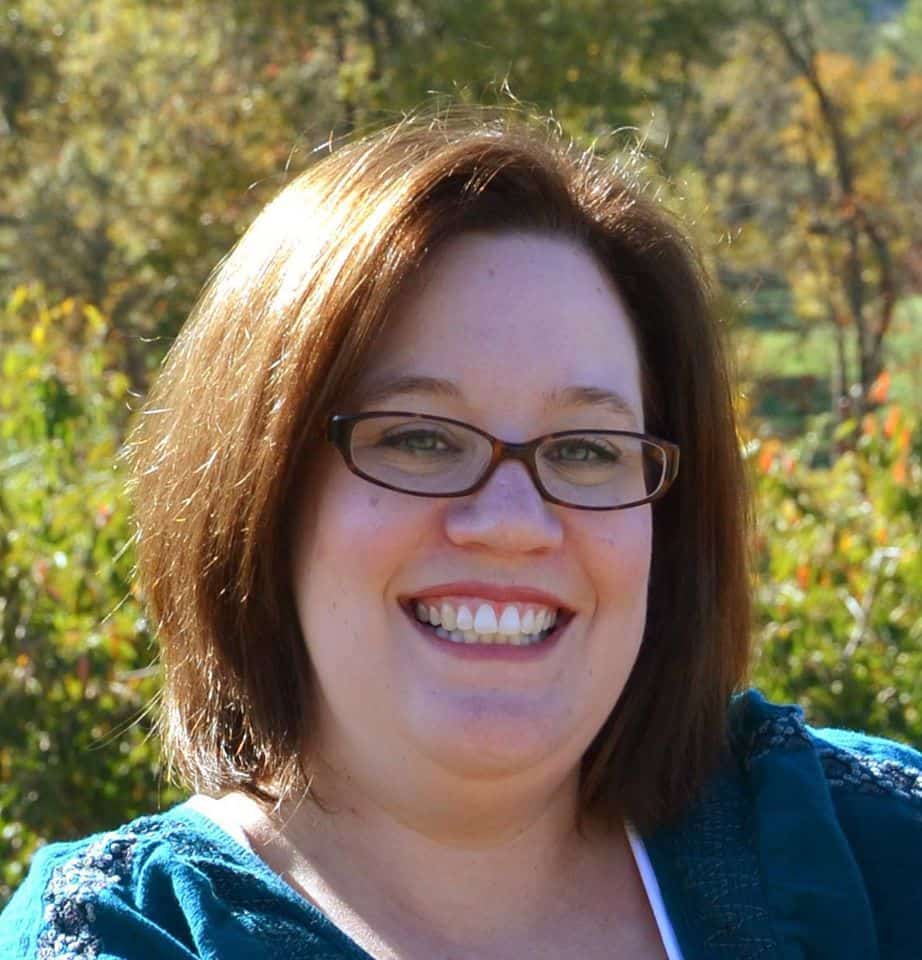 Mandy Gregory is a 2007 and 2012 Teacher of the Year. She has taught 4th, 3rd, and 2nd grade in both the general education and inclusion setting. She is the owner and creator of the Teaching Tips website (www.mandygregory.com) and has over 10 years of experience. She is married with two beautiful children.