I don't know about you, but I was always so on top of my paper work. Every paper was neatly filed and I could put my hands on anything and everything in two seconds.
Or not.
Let's go with not.
I put a lot of effort into being organized, but most of the time I felt like this: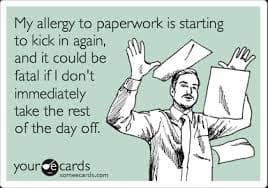 Cough, cough, sniff, sniff. I must be sick :).
So, it may seem ironic that I am sharing organization tips on the dreaded paperwork. However, did find a few handy tricks over the years. I am also THRILLED to be linking up at the FIRST EVER linky party over at the
Primary Peach
. Make sure to go link up, too!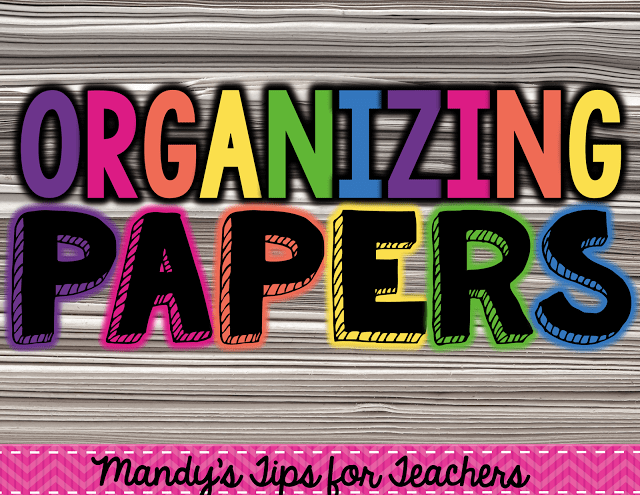 I know that some people love having a desk and others loathe it. I have tried it both ways ( I am a wild and crazy girl). I even blogged about it
here.
Ultimately, I decided I needed desk space, if nothing else to hold my laptop away from the wee' tots.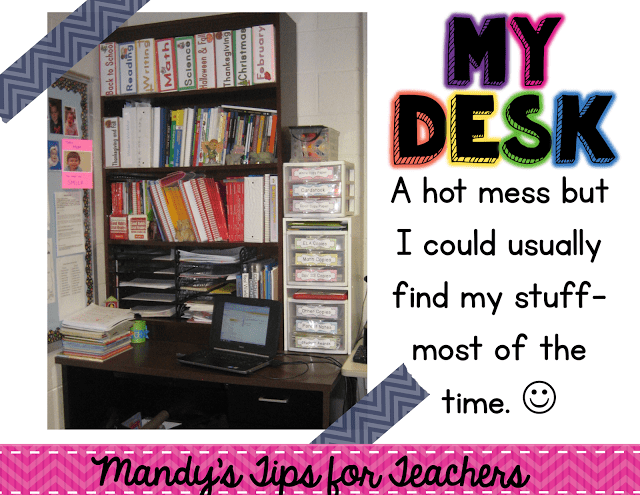 It was mostly organized, minus the large stack on the left side. See that? Pretend that is not there. Truthfully, it was ALWAYS there. It is hard to totally rehabilitate a piler like me!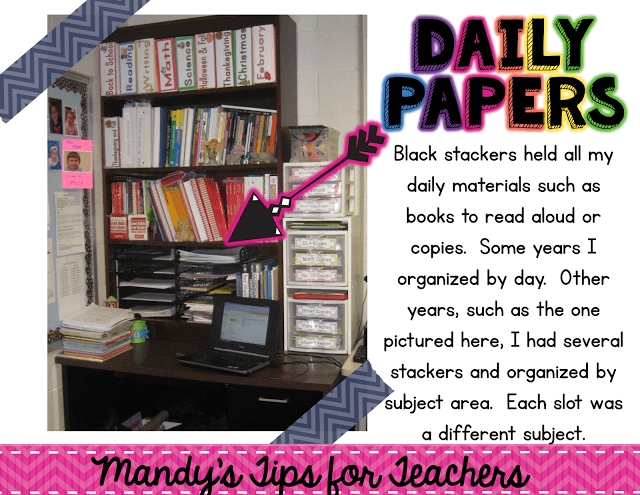 I love these stackers. I used them all the time for just about everything. I collected them over the years and had tons. They aren't cheap to start with, but I also "inherited" some over the years as teachers retired.
Personally, I preferred to organize my papers by subject area. That way, if something happened (and let's face it, something ALWAYS happens) If didn't have to shift any of the stuff until the next day. Since it was still a reading activity, it stayed in the reading slot. Much easier for this lazy girl :).
I used these plastic drawers for frequently used papers. If there were copies we didn't end up using, I filed them in the drawer by subject area. These were VERY handy if I needed something (like unexpected sub plans for a neighbor) fast.
They are pricey on Amazon, but I always found them much cheaper at Big Lots or Wal-Mart.
My last tip is my favorite.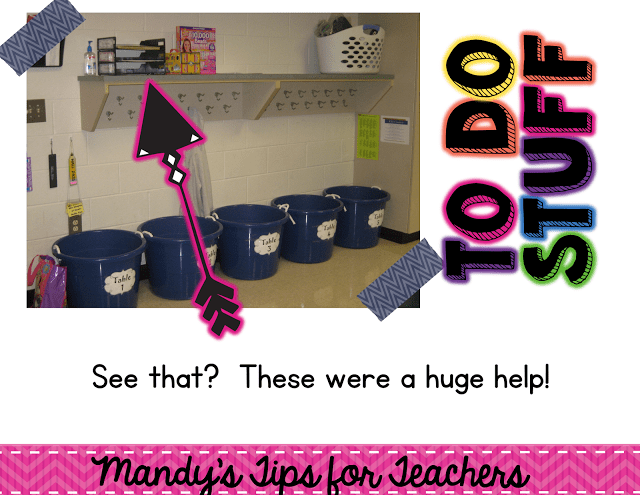 Another set of my beloved stackers.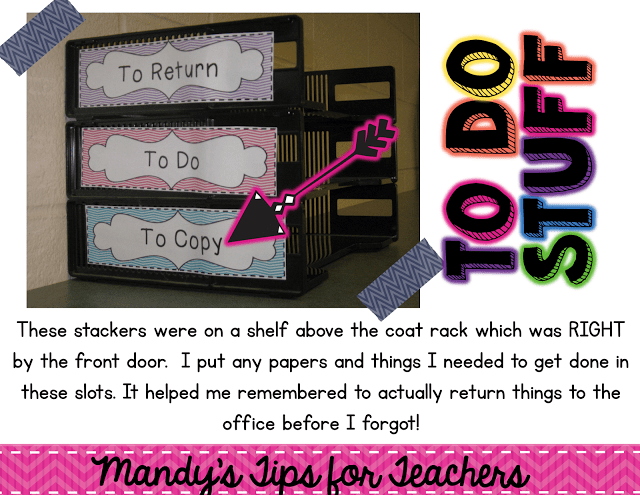 These were so helpful when it came to returning paper work or making copies for the week. It kept it all in one place and was easy to check as I walked out the door!
Do you have any helpful organization tips? We would love for you to link up! Check out more ideas and link up
here!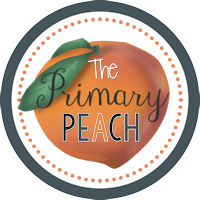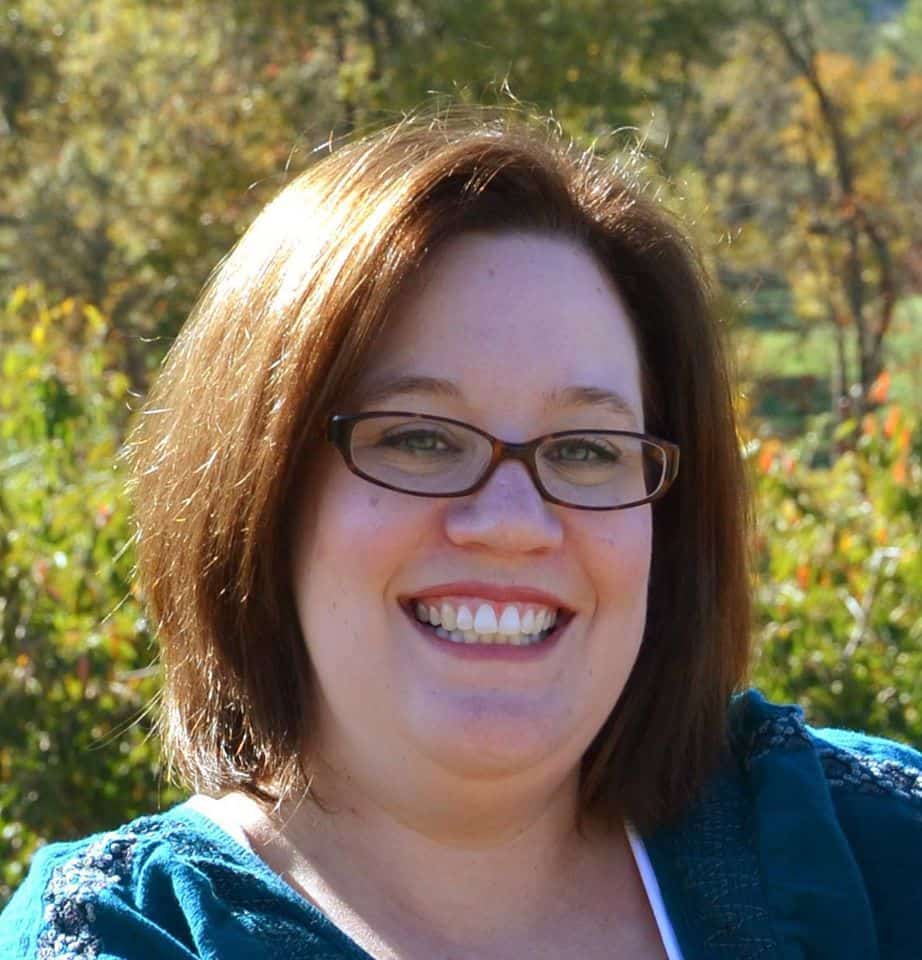 Mandy Gregory is a 2007 and 2012 Teacher of the Year. She has taught 4th, 3rd, and 2nd grade in both the general education and inclusion setting. She is the owner and creator of the Teaching Tips website (www.mandygregory.com) and has over 10 years of experience. She is married with two beautiful children.