I am going to do something I have NEVER done before- republish a post! Ackk! I feel so guilty for not creating a new post, BUT I do have a reason. Our parent- teachers conferences are coming up next week as I am sure many of yours are as well. I thought the post was a good one that is chock-full of freebies. I posted it a year ago when I did not have many followers and I am not sure how many people got to take advantage of the freebies! So…here is that blast from the past post!
*****
I can't believe that parent- Teacher conferences are starting TOMORROW! Woo- Hoo! That means that in just a few weeks we have Thanksgiving Break and then soon after that is the long Winter Holidays! Our district was moving toward a more balanced calendar last year. The Board decided to return to the more traditional calendar this school year. Now that I have had a taste of those fall breaks, I must say I miss it dearly! How spoiled I got in just one year!
Since conferences start tomorrow I thought I would share some of the conference forms and parent handouts I have collected over time. NONE of these are my original creations. I have tried to cite the original author or cite when I knew or recognized the work, but unfortunately most of this has been lost over time. I did take the content and "pretty it up." If you are the author or recognize the work, please let me know so I can give credit where credit is due.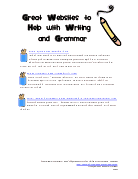 This sheet has helpful English and Grammar sites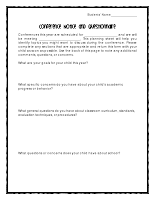 This is a questionnaire to send home prior to conferences to get a feel for what a parent may want to discuss.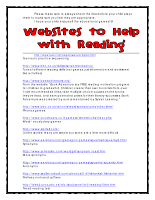 A collection of website in Reading, Writing, Spelling and Math
Double check to make sure all of the links are still active!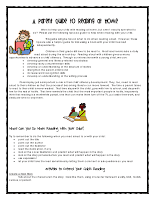 I DID NOT create this handout- I just added the graphics and fonts and such. This was originally on the Mosaic Listserv but the page it was from is not longer active. I could not find the exact document anywhere online? Does anyone remember this link?
I have created a
conference check list
for teachers to use as a guide to prepare for conferences and also as a guide for discussion. It is available on
Teachers Pay Teachers
for $2.00. The check list is a Word document and is customizable once it is downloaded. Please feel free to check it out!
I will give away a free copy of the conference sheet below to the first 3 visitors that leave a comment correctly guessing the number of conferences that I have Monday that actually show up. It should be interesting since even I don't know the answer yet!!!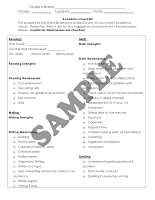 I will announce the winner on Tuesday!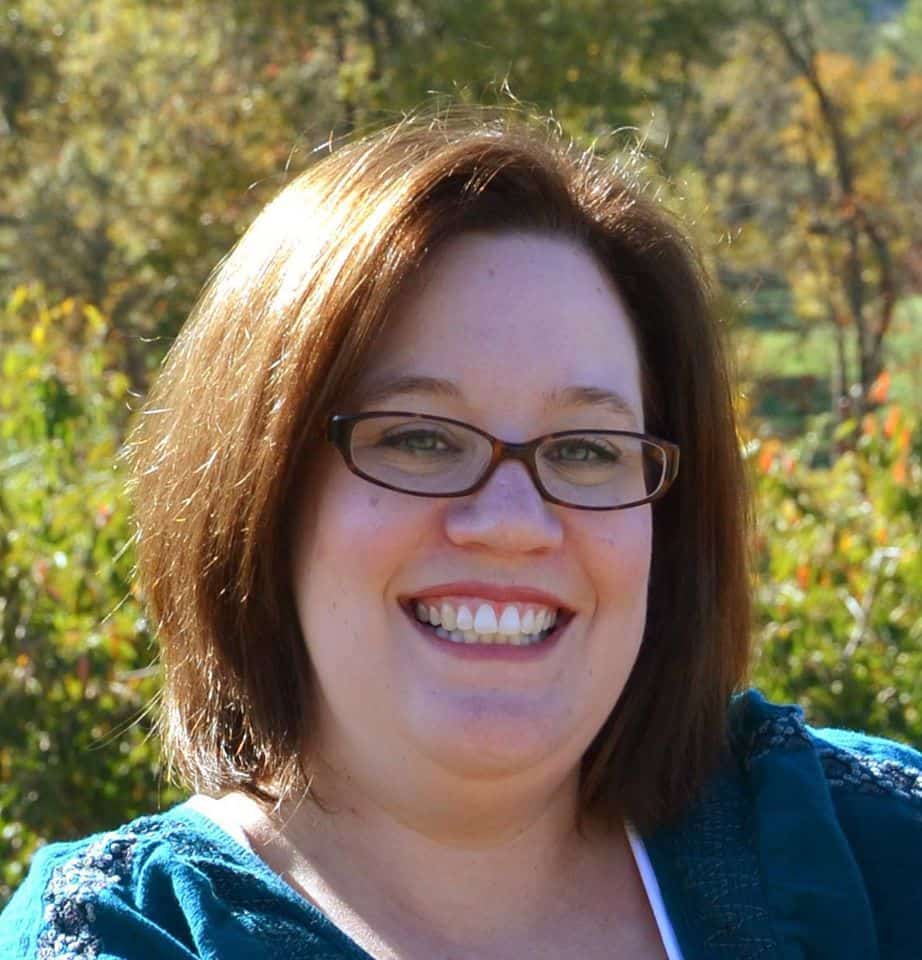 Mandy Gregory is a 2007 and 2012 Teacher of the Year. She has taught 4th, 3rd, and 2nd grade in both the general education and inclusion setting. She is the owner and creator of the Teaching Tips website (www.mandygregory.com) and has over 10 years of experience. She is married with two beautiful children.