I am so lucky. My co-teacher and I joke about the benefits of co-teaching. I may have a million extra meetings, BUT if I need a sub, I have nothing to worry about! And it is true. If I need a sub, I put in for one and call her and then I have nothing to worry about. I know she does the same for me. Now, in the event BOTH of us are out it could be a catastrophic event, but we are prepared.
Our school mandates emergency sub plans for each classroom. The principal actually walks around and checks to make sure they are completed and easily accessible. It may seem like a bit much (and overwhelming to get them done in the beginning of the year), BUT it is WELL worth it when an emergency occurs.
I thought I would share how we organized it this year. I am so much happier with it this year. In years past I have had a big basket of materials and I would throw things into it as needed. I still have the basket and it is buried under my desk in the very back. Now we use a binder and keep it in a plastic "wall pocket" that every classroom in the school has for emergency procedures. Perfect, right?
In the front of the binder I made a simple cover sheet. I was in a hurry- rumor had it plans were being checked that day and we hadn't put ours together yet! Eek!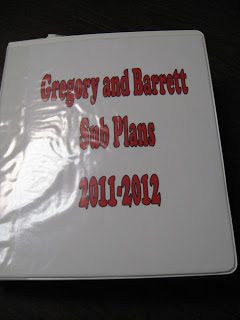 On the inside of the binder we keep computer cards, important health and allergy information, attendance and lunch cards.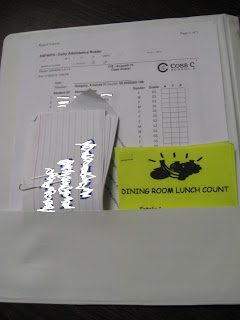 Inside the divider are these sections: Important information, class list, attendance, students schedules, and how do I go home?

Important information: This is just very important information for the sub. Some is standard across the school (how money is collected, where to go for bus dismissal, etc). It contains this necessary information: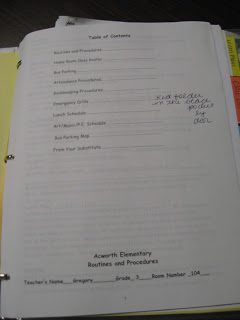 This packet is provided by the school as a Word Document and the teachers are required to fill it out and keep it in the sub binder. It does have LOTS of good stuff. Our classroom also has a few students with severe allergies and there is clear information and expectations for the subs to prevent any unnecessary health issues.
Class List: This is just that, a class list. We also include a check list for subs to use as needed with several boxes to check like this one (but without the multiplication stuff at the top!).
Attendance section: has more attendance forms in it in case we need to use the binder more than one time.
Student Schedules: Since we co-teach we have students that receive several different services. Our room, as a result, is a revolving door. We hope that this will help a sub keep track of the kids. I obviously couldn't show it for privacy reasons, but trust me when I say it would make your head spin. It is literally a 5 column, 8 row chart accounting for each child in our room. It is also out of date and needs to be corrected. I need to add that to my to do list!
How Do I Go Home: This is a list of each child and how they go home on a general basis.
Next in the binder is the LESSON PLANS!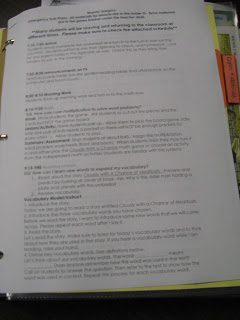 I purchased the third grade emergency sub plans pack from the Teachers Clubhouse for $8.99 and have never regretted it! I am REALLY picky about what I buy and have felt this is worth every penny. The plans are a mixture of my own stuff and things from the Teacher Clubhouse pack. The plans are relatively detailed. After the plans are all the materials, including books. I only keep ONE day of plans in there because of space.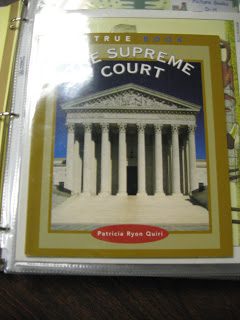 All the picture books for the lessons are in clear page protectors. There are three picture books to be used for these lesson plans.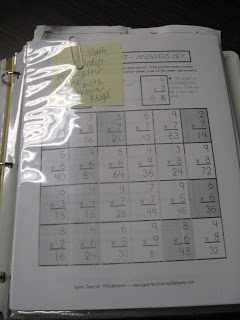 A class set of all the worksheets (the lessons use worksheets, if anything at all just because it is easier) are already made. Each worksheet gets its own page protector, paper clipped together with a post it labeling it to help the sub realize what it matches in the lesson plans.
And there it is! My easy to reference and find sub binder! How do you organize your sub information and plans?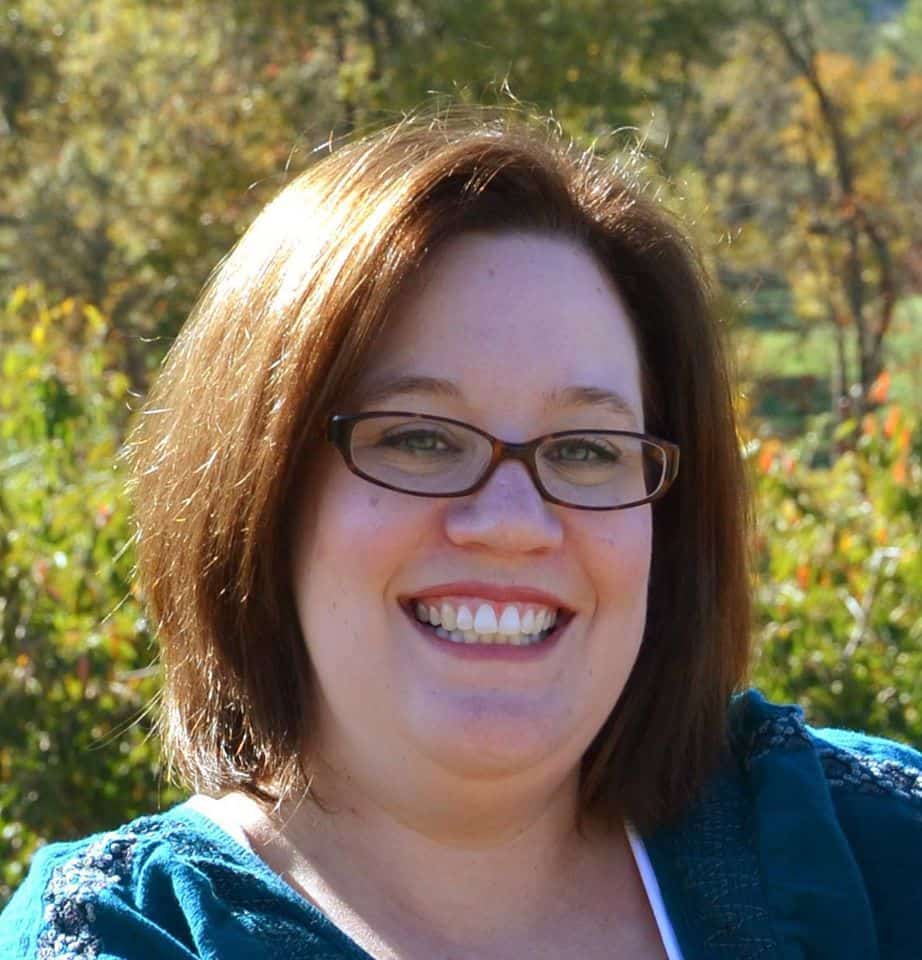 Mandy Gregory is a 2007 and 2012 Teacher of the Year. She has taught 4th, 3rd, and 2nd grade in both the general education and inclusion setting. She is the owner and creator of the Teaching Tips website (www.mandygregory.com) and has over 10 years of experience. She is married with two beautiful children.