Today I am starting a brand new series: Tasty Tuesday: Easy Meals for the Busy Teacher! I am not sure I will do it EVERY Tuesday, but I will try to share as many recipes as I can!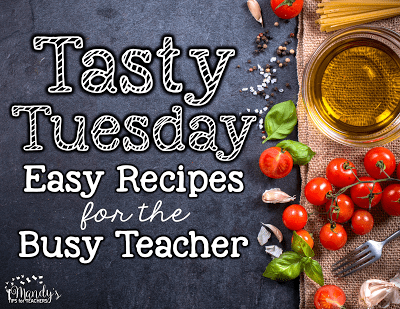 My first recipe is one of my favorites to throw together when I want some good old comfort food without the work: meatloaf! Mmmmm! And my husband said it is his favorite version of meatloaf, so double win!
I am so not a food photographer, so um, sorry about that. You are going to see the "real deal!"
So let's get to the nitty gritty. Let's talk about the upside and downside of this recipe.
Upside: It is a fix it and leave it meal. As in, prepare it, put it in the oven, and then go and do your thing while it cooks. You don't have to babysit it.
Downside: Cooking time is an hour. Boo.
Let's Get Started: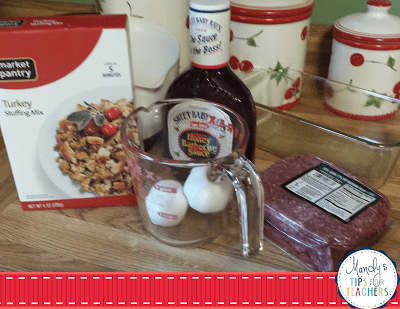 The Meatloaf
The ingredients are ridiculously easy.
Ingredients:
•2 lb. (900 g) lean ground beef
•1 pkg. (120 g) Stove Top Stuffing Mix for Chicken
•1 cup water
•2 eggs, beaten
•1/2 cup Kraft Original BBQ Sauce, divided
Directions:
1.) Basically, dump it all in a bowl and mix it together. I just use my hands. I took a picture, but raw meat is kinda yucky looking so I decided to save everybody the yuckiness. 😀
2.) Press it into a dish- I use a loaf pan. And, well that is it.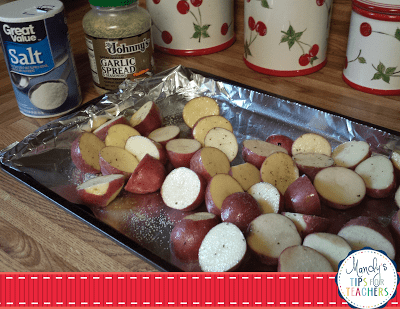 Easy Sides:
Jill also suggested baking new potatoes and it is brilliantly easy.
Ingredients:
•1 bag of baby potatoes
•olive oil
•salt, pepper and seasonings of your choice
Directions:
1.) Cover a baking pan with tin foil and spray with Pam.
2.) Wash the new potatoes and slice in half.
3.) Then, put all the potatoes in a gallon size bag. Add about a tablespoon of olive oil and seasoning. I used salt and the garlic spread in the picture. I got it at Costco! Shake the potatoes in the bag.
4.) Pour the potatoes onto the baking pan.
Put both the meatloaf and the potatoes in the oven at 375 degrees for an hour.
I usually put a can of peas or green beans in a saucepan on the top of the stove. That way I can do the dishes and pick up the house while it all cooks at the SAME time.
SO easy! And yummy! Want a printable copy of this
recipe
? Click below!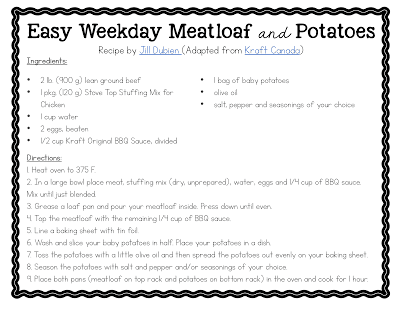 I hope this post gave you an easy recipe for your weeknight crazies! If you would like more ideas from me, be sure to follow me on
Teachers Pay Teachers
,
Pinterest
, and
Facebook
to catch all the freebies and ideas and more!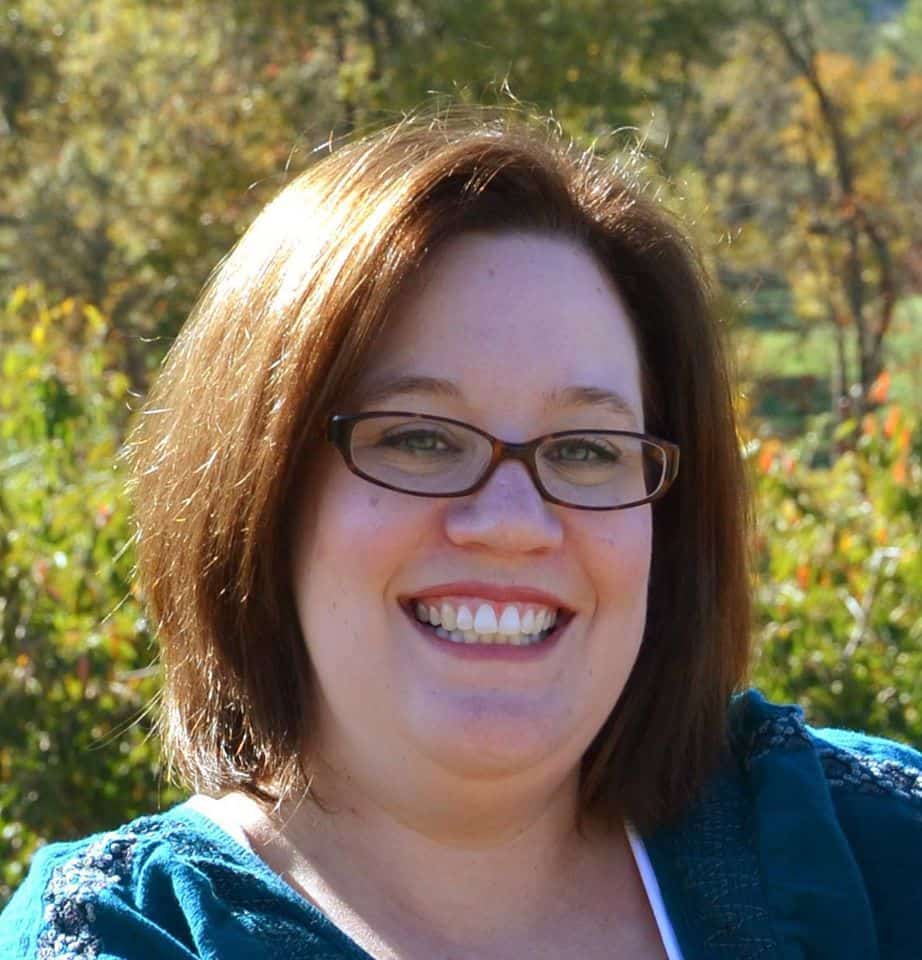 Mandy Gregory is a 2007 and 2012 Teacher of the Year. She has taught 4th, 3rd, and 2nd grade in both the general education and inclusion setting. She is the owner and creator of the Teaching Tips website (www.mandygregory.com) and has over 10 years of experience. She is married with two beautiful children.