Hello friends! I am so excited to share my next adventure with you!!
I teased this little picture awhile back on Facebook!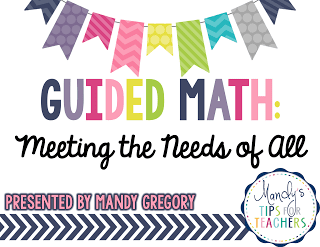 Now it is time to spill the beans!
I am teaming up to prepare you for the best school year ever! Amanda from
Collaboration Cuties
, Jessica from
Ideas by Jivey
, and I have collaborated to bring you a day filled with three awesome sessions to enhance the core subjects in your classroom! We selected very current, high interest topics with LOTS of buzzwords to make you feel more comfy starting back to school!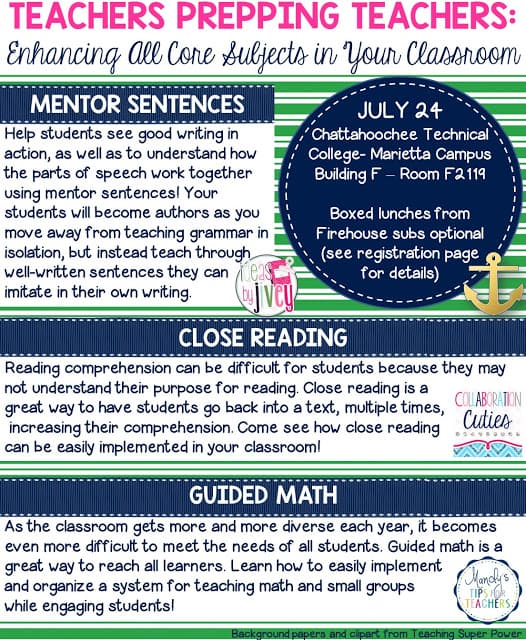 This session will take place at Chattahoochee Tech in Marietta, Georgia. It will be a fun-filled, full-day session (9:00 AM-4:30 PM) with a lunch break. When you register, you can order a Firehouse boxed lunch for a few extra dollars, or you can bring your own lunch. It's your choice! Please buy your box lunch ticket by July 21 if you want the Firehouse lunch!
We will have some awesome swag for everyone who attends, fun giveaways, and of course, super-informative sessions that will get you in the perfect mind-set to get your school year started off on the right foot! There will also be discounts offered on our products the day of the workshop!
Ready to register?
Prices will go up
July 5th
,
so make sure to sign up to get
the early bird discount
!
Space is limited so make sure to register as soon as possible!
We are so excited to get you prepared for your new school year! We hope to see you there!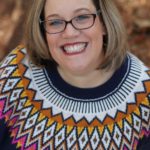 Mandy Gregory is a 2007 and 2012 Teacher of the Year. She has taught Kindergarten- 4th grades in both the general education and inclusion settings. She is currently a 1st grade Special Education teacher.  She is the owner and creator of Mandy's Tips for Teachers website (www.mandystipsforteachers.com) and has over 13 years of teaching experience. She is married with two beautiful children.