I know that my students are so lost with the whole their, there, they're homophone debacle. Many adults are confused as well- it drives me bonkers! That and "lose" and "loose." These mistakes are like nails on a chalkboard to me. It is really ironic since I am a crappy typist and make errors ALL the time. Hmmmm…this my be a personal flaw of mine!
Anyhow, I made this super cute (I'm a little biased) center to practice this with my kids next year.
The purpose of this 19 page packet is for students to practice using the tricky homophones there, their, and they're. I created this to be a reading station in my classroom. Students complete the worksheet and can then play sort the cards under the correct headers with partners or independently. A second game, They're on Their Farm Homophones Concentration, is also included for partners. If groups are uneven or students are waiting for partners to finish, individual students can play a matching game with the concentration cards.
This packet includes several activities:
*Directions for a They're on Their Farm Homophones Concentration game for two or more players
*Matching homophones cards and directions for one player
*Direction for They're on Their Farm Sorting Activity that requires students to sort sentences with blanks under the correct homophone header.
*Sorting cards and headers
*Independent They're on Their Farm worksheet that practices identifying the correct homophone their, there, or they're. An answer key is provided.
*Answer keys for both games
*Their, There, They're homophones poster for display
and….I am doing a GIVE AWAY!! Two lucky winners will win the center above. Please leave a comment below to enter. I would love you to be a follower, too!
I will choose two winners using a random number generator on Monday, May 21st!
I don't want to share because I am selfish but I also have a huge Jimminy Cricket on my shoulder. Dang bugs.
Britney at Mrs. V.'s Adventures in Teaching is doing a give way, too! It is a super cute evens and odds pack for the fall. It will be perfect for my little second graders (way too excited about changing grades). Hop on over there to enter.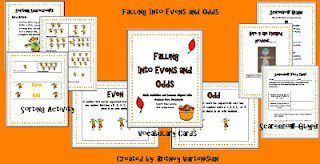 And here is another super give away (my selfish inner goddess is kicking me- eep! I just typed that!) Lisa over at Learning is a Treasure is giving away not one but TWO $25 gift certificates! Holy cow! I totally entered! Click here to enter! I am a new follower and her blog looks super cute- can't wait for the beach paragraph freebie!
So I have been mulling around an idea around. I am thinking about offering my followers a nice bonus for all their TpT support. I was thinking for a limited time offering followers a free item for following my blog and purchasing from my store. It would be simple- buy something and then email me. I would then email the freebie. The freebie would only be available as the gift and after the limited time, I would list it. It will most likely be an item I have NOT sold before (I would hate for buyers to feel shafted). If I got REAL sparky it would be a choice of a math or reading freebie since some people departmentalize… But that would be the cart before the horse. Or the cart before the horse before getting a farm if you follow my drift.
Now, TpT promo over- I will try to stick to other topics in my new few posts so I avoid sounding like an advertisement!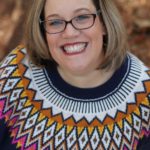 Mandy Gregory is a 2007 and 2012 Teacher of the Year. She has taught Kindergarten- 4th grades in both the general education and inclusion settings. She is currently a 1st grade Special Education teacher.  She is the owner and creator of Mandy's Tips for Teachers website (www.mandystipsforteachers.com) and has over 13 years of teaching experience. She is married with two beautiful children.