Welcome to Thrifty Thursday!!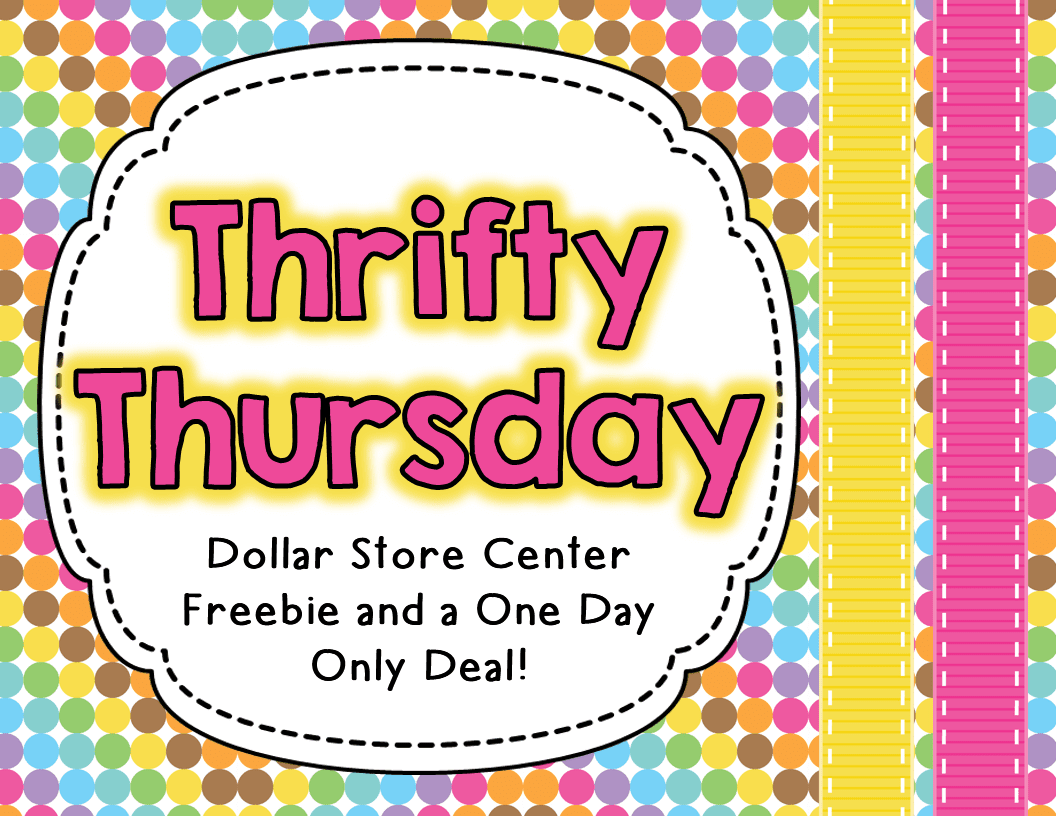 This week's activity is SUPER simple! And you can use these little guys for a million different math activities!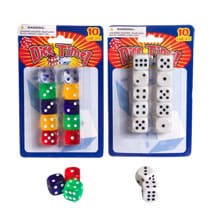 You can't beat the price of 10 cents apiece!
I use these for all sorts of math activities. I made two different activities that can be differentiated by difficulty.
The first activity is a fact family dice activity.
The easier activity is on the left and includes the addition and subtraction sign as prompts. The more difficult activity on the right just has lines for the students to record on.
The second activity is a comparing numbers sheet. Students can create and compare two OR three digit numbers by rolling the dice.
This would be a great center, independent practice or even Guided Math group activity!
Now here is your Thursday deal! I have to admit a little secret. I haven't finished a new project. Whoops. I am *this close* to being done with my October Daily Math Pages and have started my October Math centers, but they are not ready for publishing :(. Sadsville.
So instead I have decided to make an older product 50% for one day only. Since Mr. Chapman is about to celebrate his birthday awful soon (next Thursday for all those counting) I thought my J
ohnny Appleseed ELA lesson and craft
would be perfect!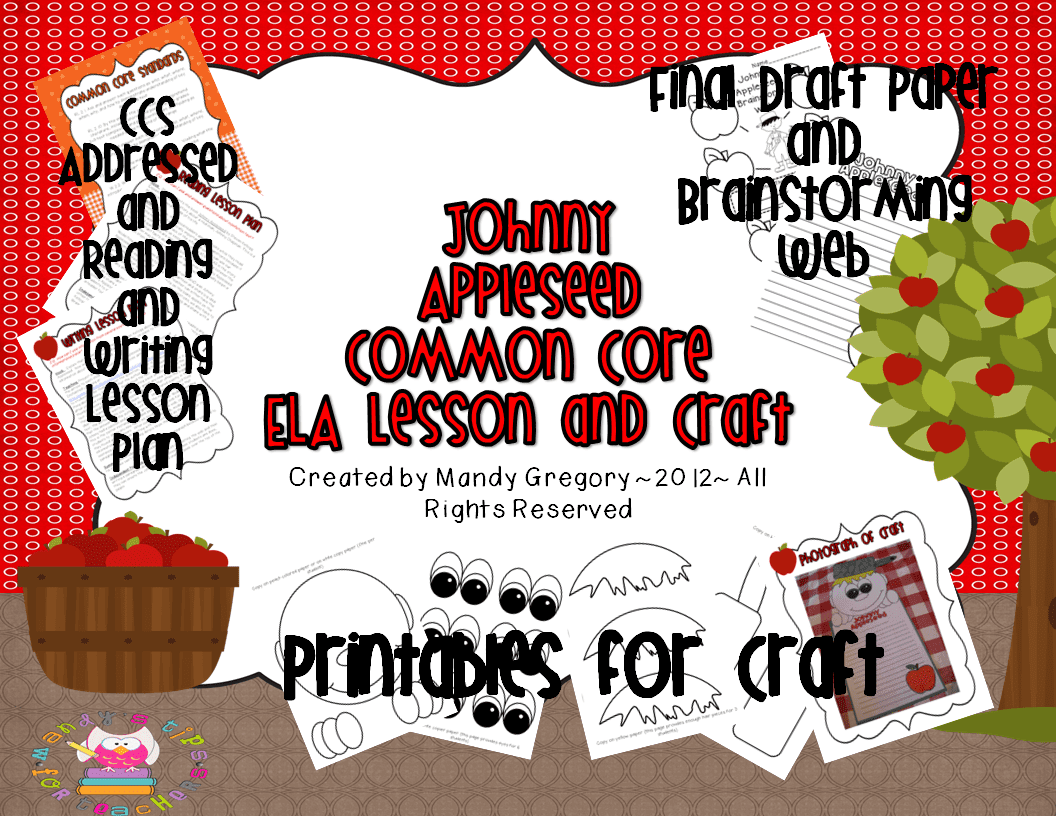 This 19 page item includes
Second Grade Common Core Standards addressed in these lessons
Explicit
reading and writing lesson plans that include a hook, teaching point, and
summary
Printable pieces for an anchor chart
Brainstorm web
Final Draft
paper for publishing
Johnny Appleseed "peek over" craft
Click here for this great pack of FREE math centers, plus get tips and updates from me!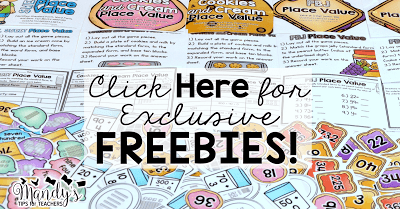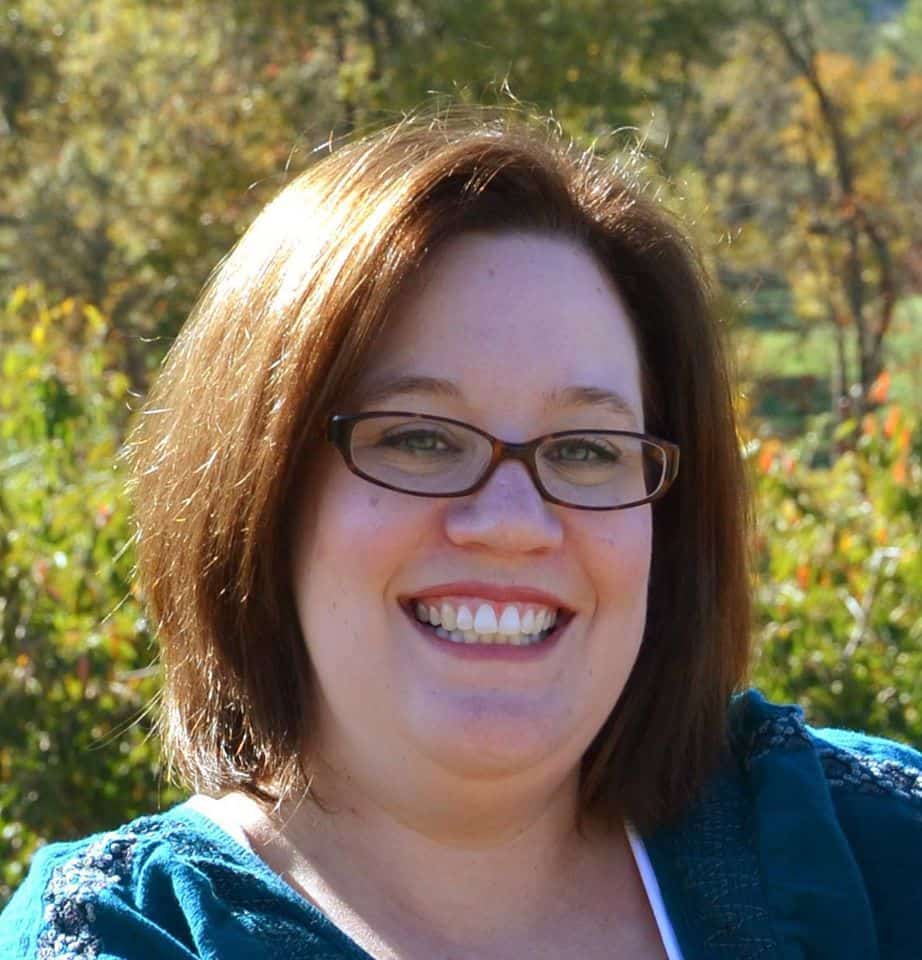 Mandy Gregory is a 2007 and 2012 Teacher of the Year. She has taught 4th, 3rd, and 2nd grade in both the general education and inclusion setting. She is the owner and creator of the Teaching Tips website (www.mandygregory.com) and has over 10 years of experience. She is married with two beautiful children.