Today I am going to start a new blog series.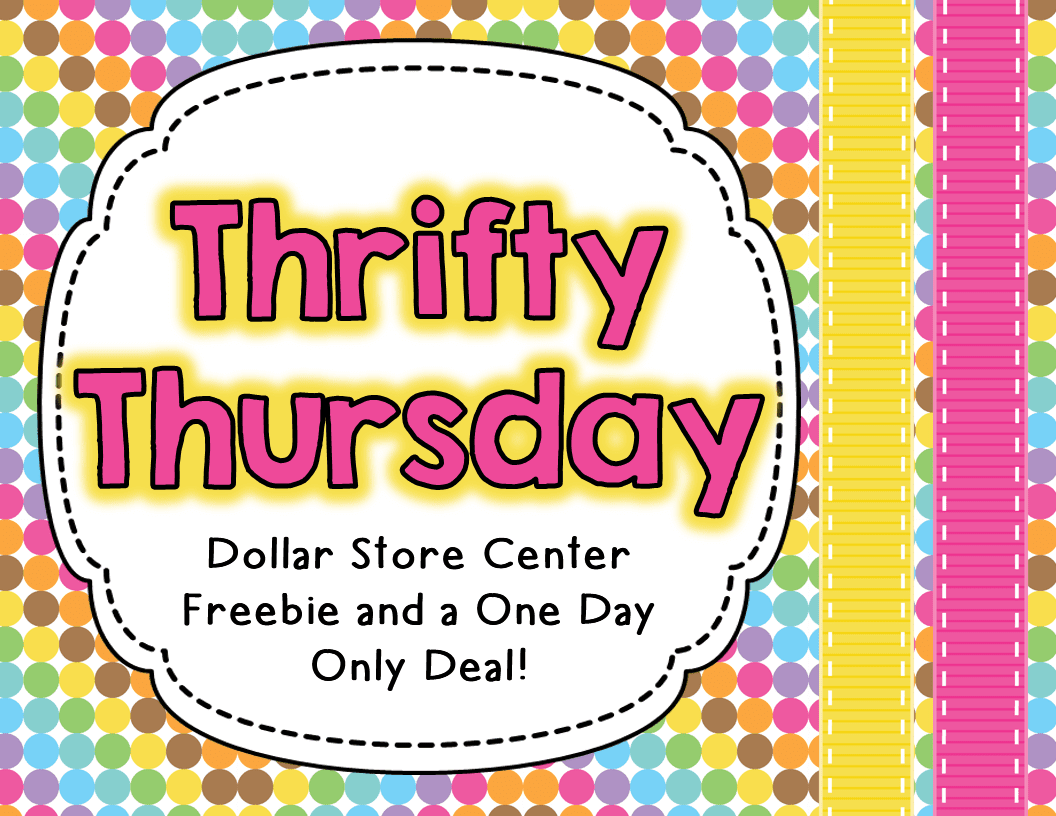 Thrifty Thursday is something I have been tossing around in my mind for awhile. We all know that although the job is rich in emotional rewards, it is not so rich in material rewards. Often we are low on resources and fill in the needs in our own classrooms from our own pockets.
We also all know that according to best practices, students must be engaged. So every Thursday I will be introducing an activity that meets the standards while engages students CHEAPLY.
The second part of Thrifty Thursdays is another way to add printable resources to your classroom on the cheap. I will debut a new item for 50% for 24 hours ONLY. At the end of the 24 hour period, the item will be full price.
So how about we give this a go?
Today we will be focusing on building number sense.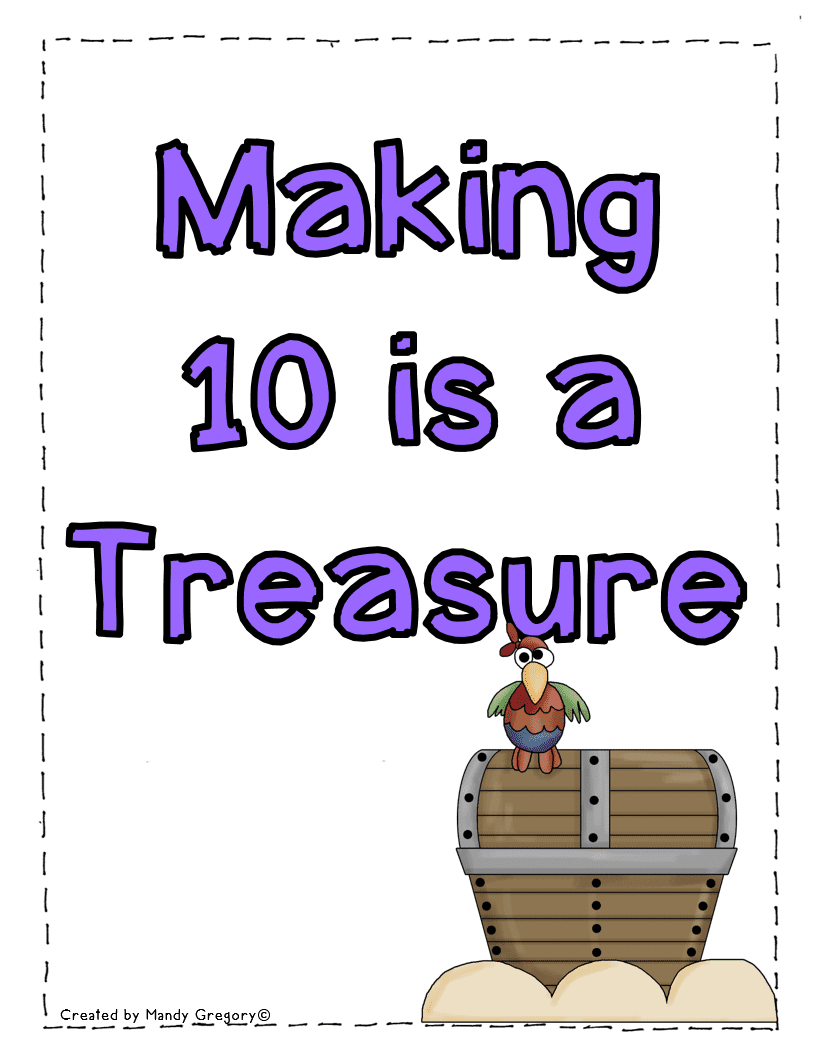 I went to the Dollar Tree and bought two necklace and bracelet sets just like these: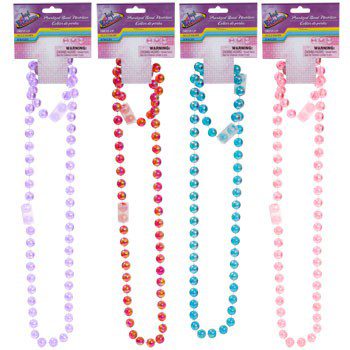 I bought a purple and a blue set. Then I chopped them up!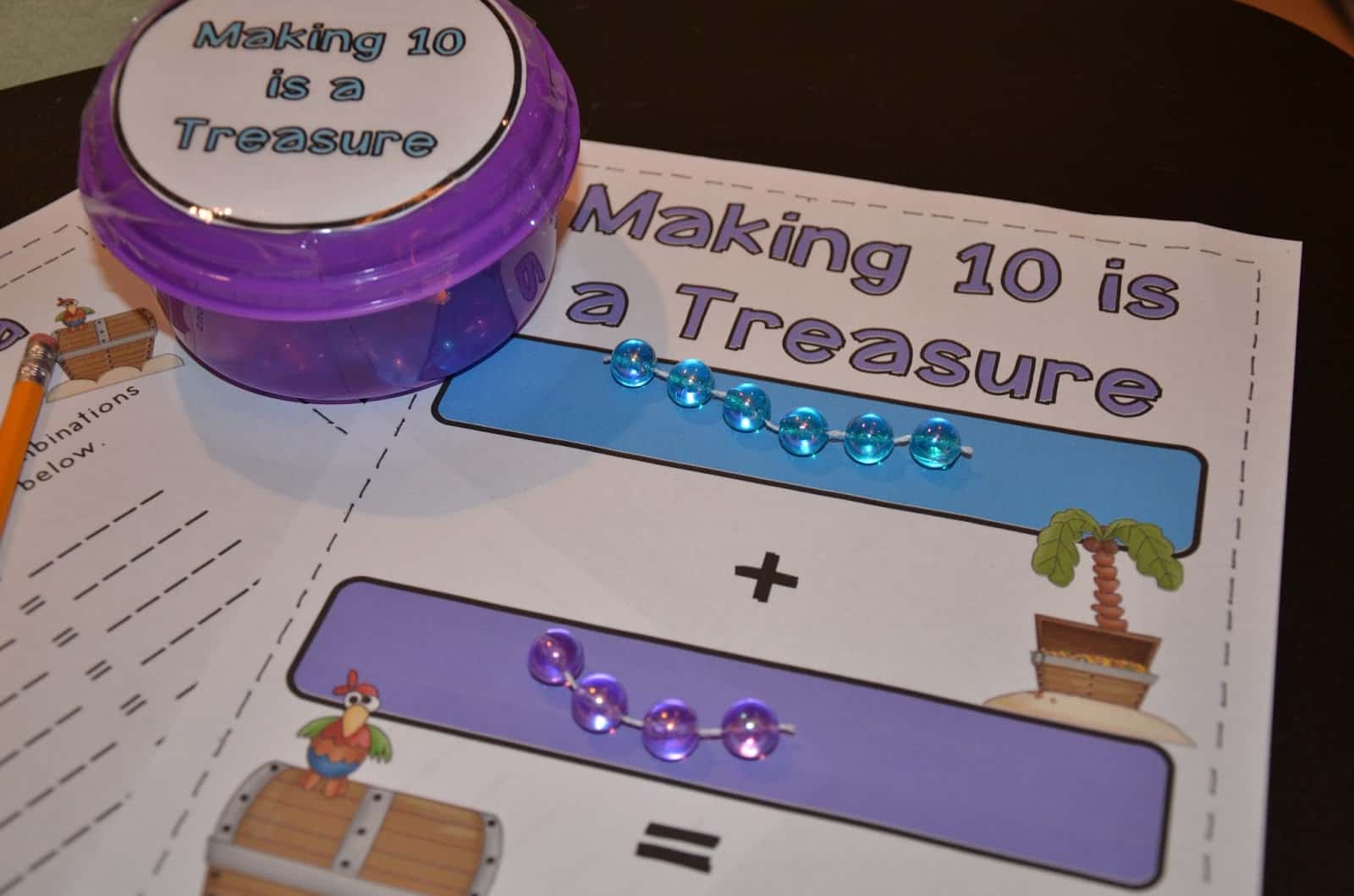 I cut the necklace and bracelet up in to lengths of one bead, two beads, three beads, and so on with both a purple and blue set. Students then use the making ten mat to build 10 with the beads. For example in this picture six blue beads plus four purple beads equals ten.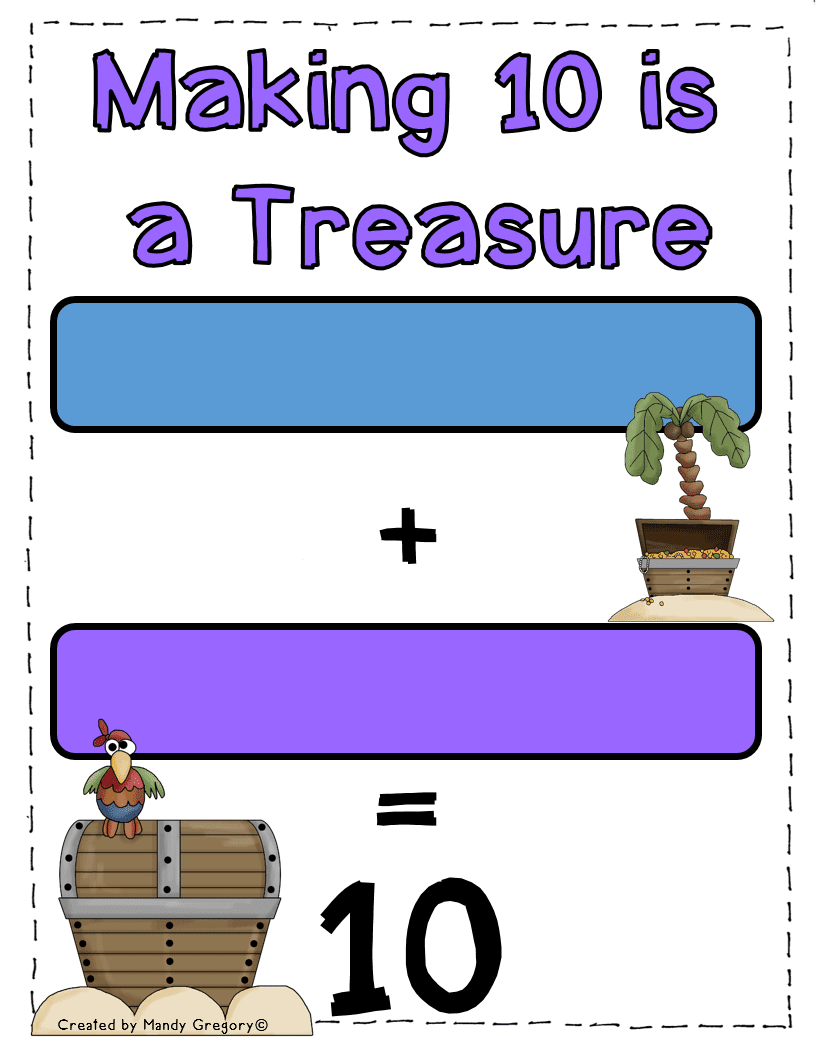 Students then record their work on the recording sheet.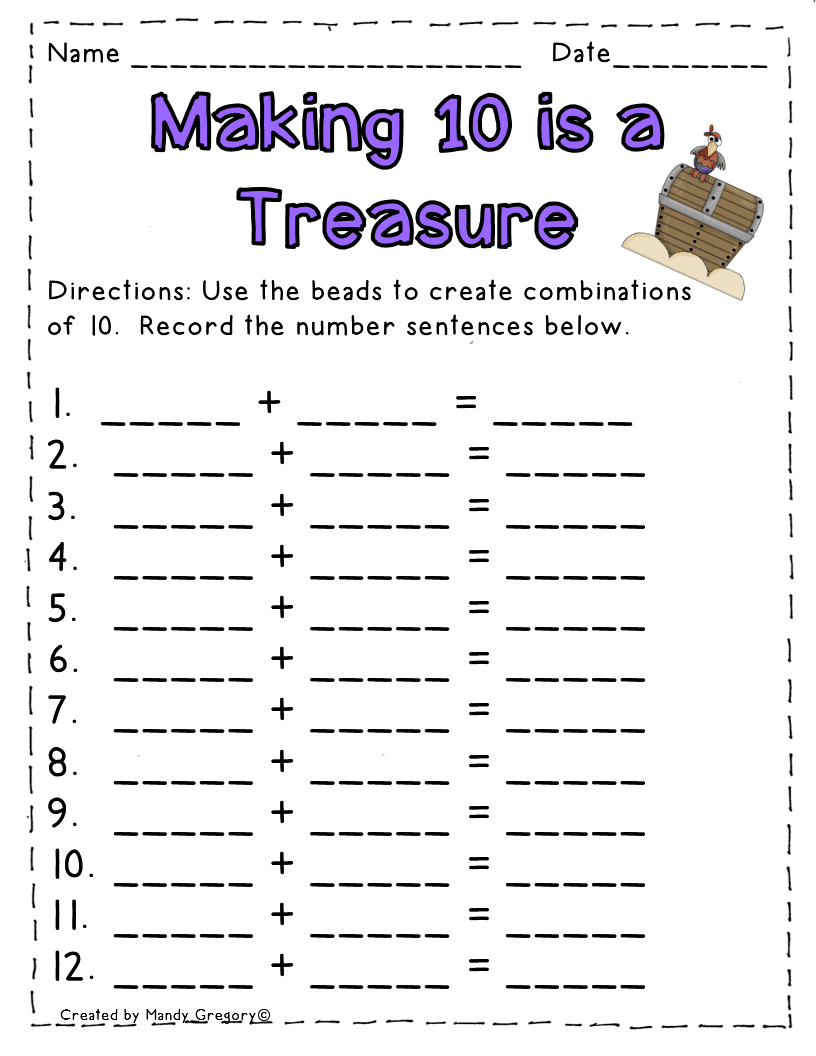 I also found the super cute purple container at the Dollar Tree and created a label for it.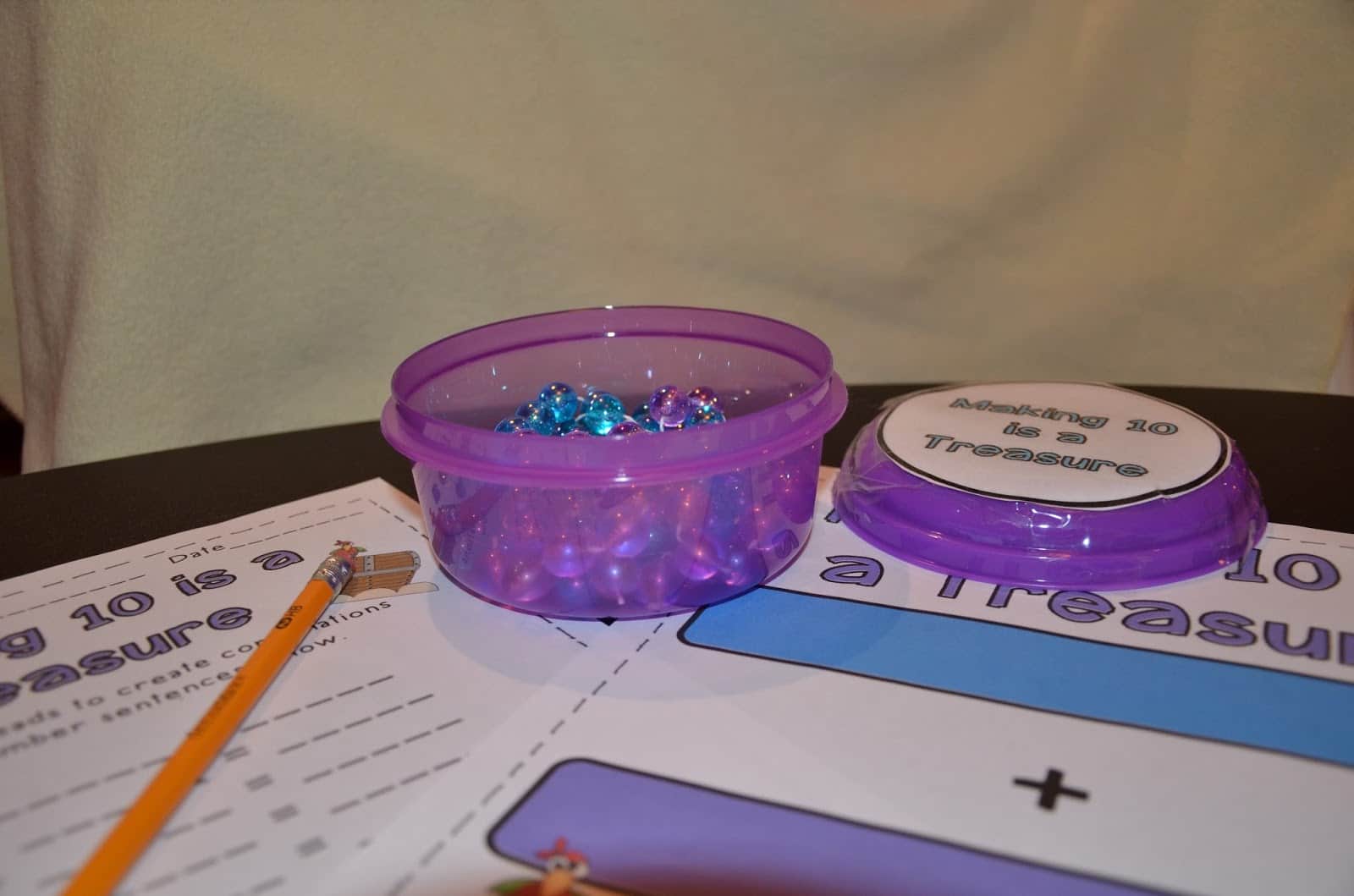 The entire cost for this center? Three whole dollars!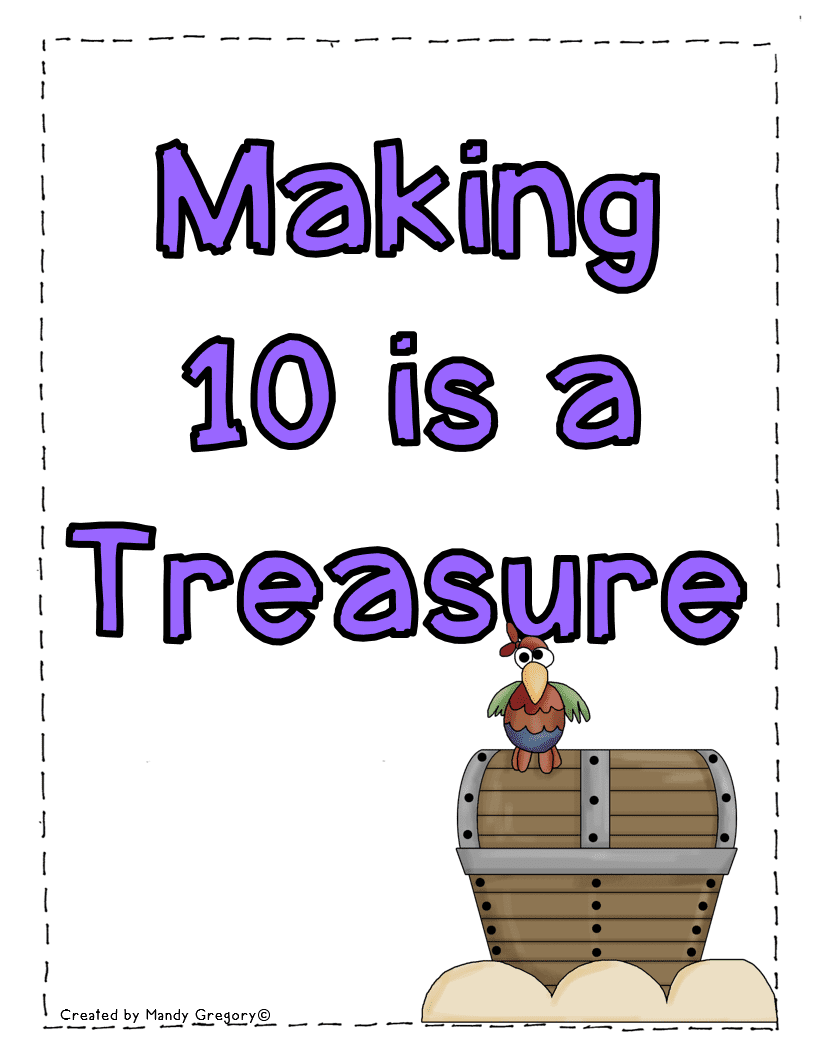 Now for my newest item….
I have *FINALLY* finished my September Math Centers. This is a STEAL. The file is over 130 pages with FOURTEEN different centers.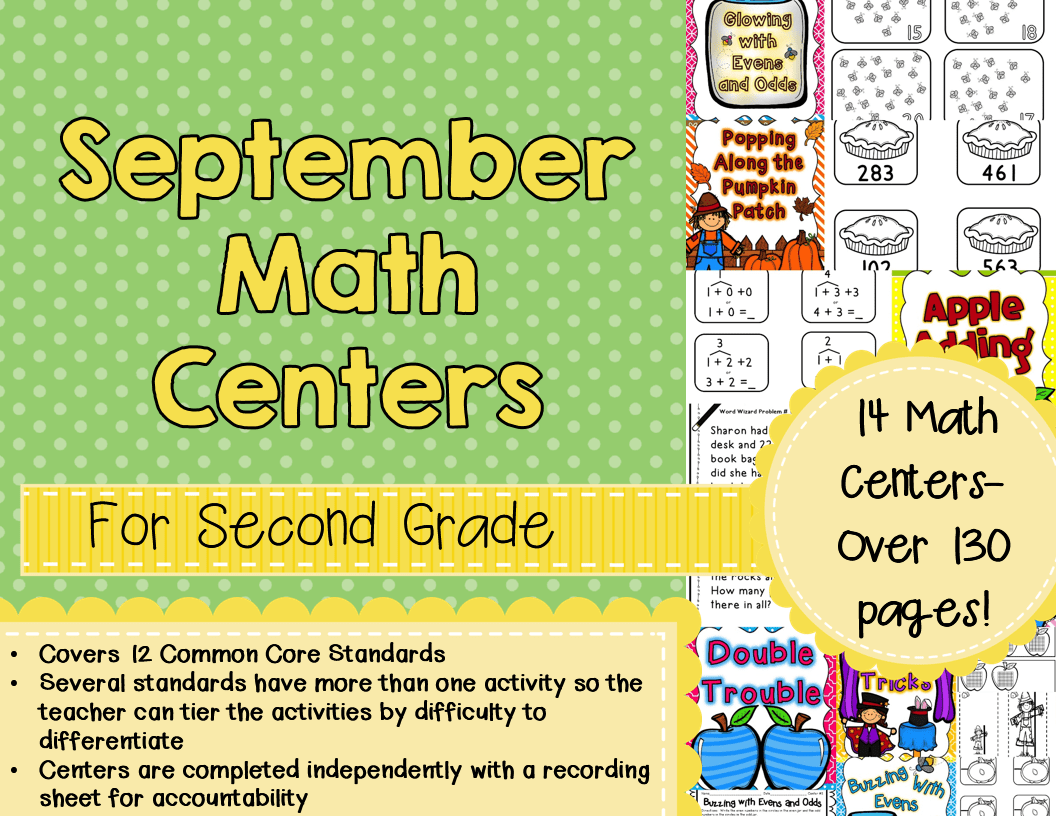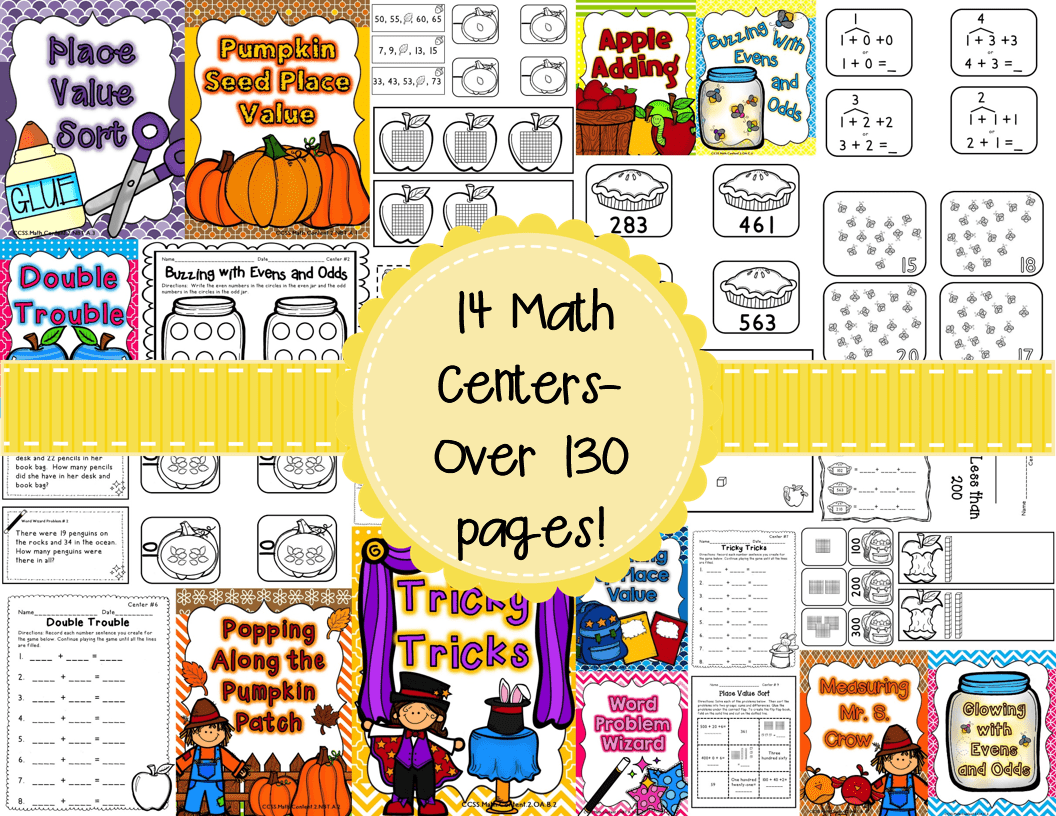 The center is normally $10 but for the next 24 hours it will only be $5!!
Click here for this great pack of FREE math centers, plus get tips and updates from me!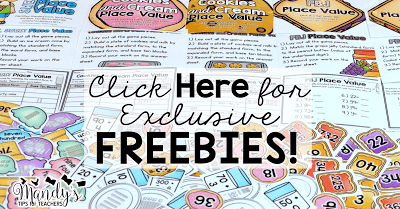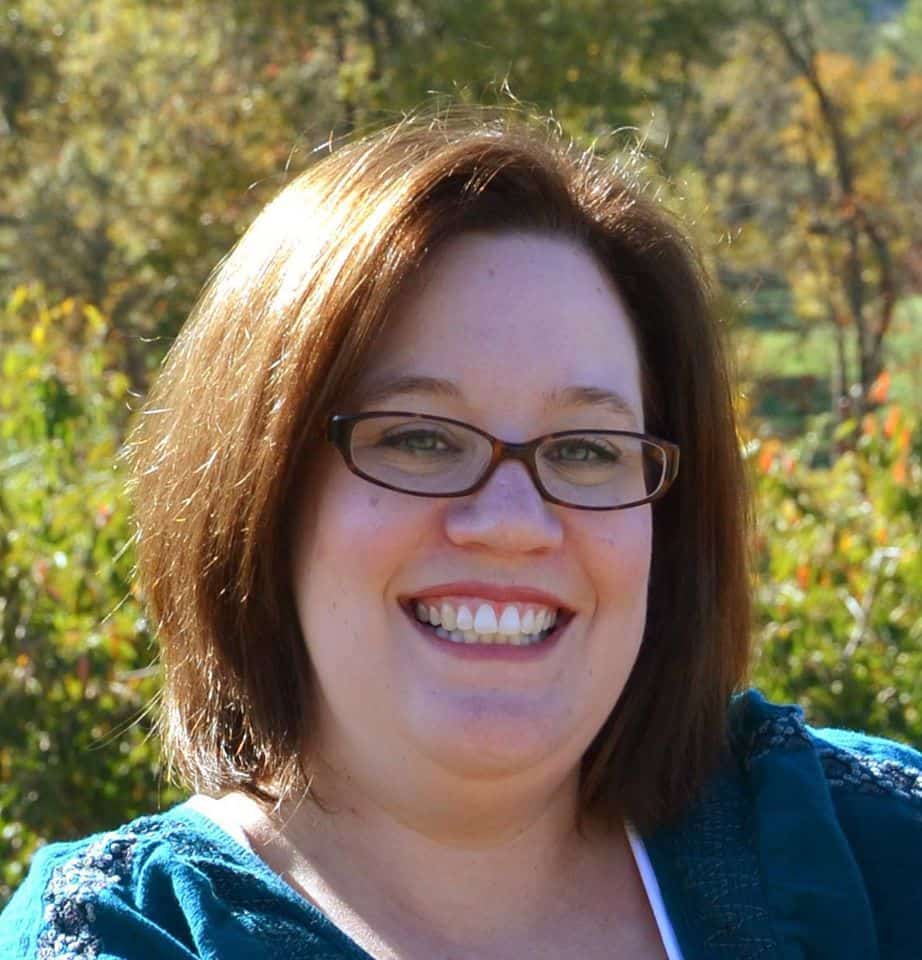 Mandy Gregory is a 2007 and 2012 Teacher of the Year. She has taught 4th, 3rd, and 2nd grade in both the general education and inclusion setting. She is the owner and creator of the Teaching Tips website (www.mandygregory.com) and has over 10 years of experience. She is married with two beautiful children.