I am so sorry that I have been so MIA lately. I have no excuses other than one really good one: I have been loving up on my adorable girl. We have had lots of some good together time.
I have also been hard at work on two new items. I am about to send them off to my editing "team" (that sounds sooooo cool, but really it is a a group of volunteers from my Facebook page! If you would ever like to edit in exchange for free products make sure to follow my Facebook page- I randomly ask for volunteers when I am nearing the end of a project).
The first project is one that has been in the making FOREVER. I am so ready to get these bad boys DONE! I am one editing approval away from posting my Second Grade MATH Common Core "I Can" Statements and More packet! Yahoo!
Here is a preview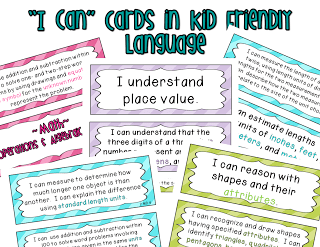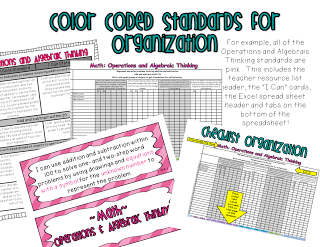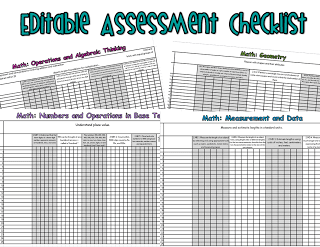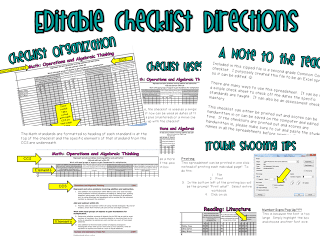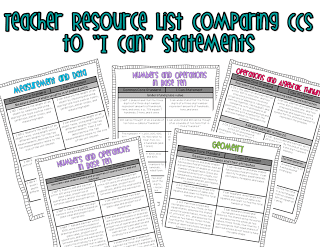 Here is a description:
I created this packet to display Common Core Standards for
students. This packet includes several different items.
•
Teacher resource list comparing the Common Core
Standards to the "I Can" statements
•
Math "I Can" statements and header cards for
display
•
Editable math Common Core checklist for student
mastery
The first list is a teacher resource list comparing the
Common Core Math standards to the "I Can" statements. I will keep this in my
planning binder for easy reference.
Next are the "I Can" statements. The "I Can" statements are
color coded by area. The Math standards
need much less editing than the ELA standards and it was much easier to
preserve the language of the standards.
Bolded, colored words on the "I Can" statements are vocabulary words I
intend to explain and teach my students so they better understand the standard.
The last item in this packet is an Excel document. I have typed a spread sheet that includes all
the standards and four boxes to use as checks for mastery for EACH
student. The teacher can use as a plus/
minus system noting if a student has grasped a skill or by actual percentages
on the assignments. A sample page is
included. This document was purposely
created in Excel so that teachers can edit the pages and type in each student's
name rather than hand write. The font is Comic Sans and should be a standard
font. It may not be as pretty, but
hopefully it is effective and more time efficient for the teacher! J
And on to the second item…
My second *this close to being done, just needs final approval* item is my RTI Sight Words kit. I created this kit to (hopefully) take some of the guess work out of the RTI system. This kit is targeted at improving basic reading/ decoding skills. This 71 page kit contains Dolch sight word lists, checklist assessments (to use as probes), word cards, games and activities to use as RTI strategies graphs (for the almighty Tier meetings), and a parent letter for a sight word book to keep parents involved. Each level of the sight words is coded by a zoo animal and this organizational system is carried over into the cards, lists, checklists and graphs.
Here is a preview: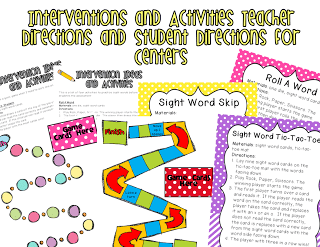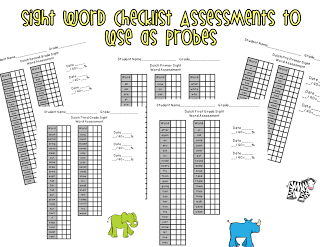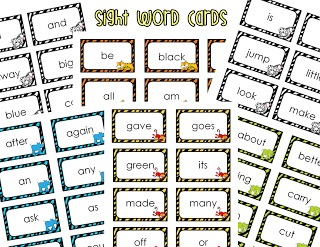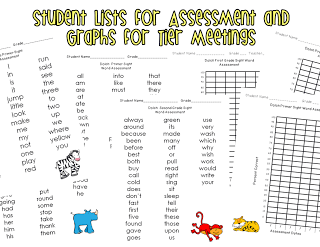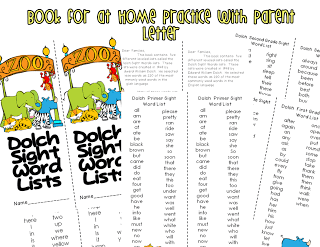 Here is a description of the kit:
RTI often seems like a maze of paper work and data. I have created this packet to help organize
your RTI data for basic reading by providing materials for interventions and
tracking. I used the Dolch Sight Word Lists Pre-Primer to Third Grade to create
this kit.
Included
in this packet:
•
Games and activities to practice sight words
before giving the students the assessment.
•
Teacher assessment checklists for each level
•
Student lists for students to use during
assessments
•
Ready made graphs for each level
•
Sight word cards for each level
•
Blank sight words cards to reduce printing if
the teacher does not need all the cards
•
Parent Letter
•
Sight Word book for home practice (two lists per
page to reduce printing)
•
Game and activity directions (same as the first
bullet, but presented for students) for center practice
•
Two simple board games
•
Tic-Tac-Toe game materials
Each list is color coded by a zoo animal to keep the lists
and cards organized. I hope this makes
the RTI process a bit less stressful!
* Please note that I refer to the RTI probe as an assessment
throughout the packet.
To win please leave a comment below of which item you would like to win- and how you would use it/ or why you would use it! Please make sure to include your email address! 🙂
I will choose TWO winners. Winners can choose one of the two items above! Winners will be announced Friday, October 12th! I hope to get these items posted by this weekend!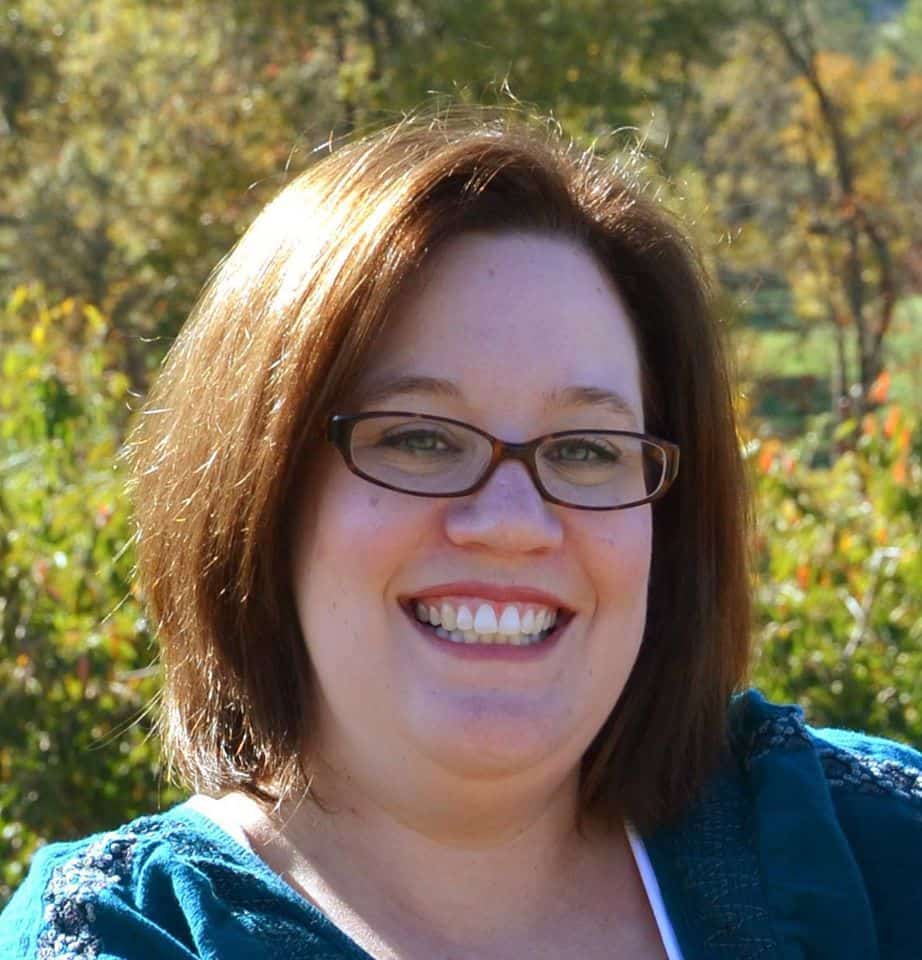 Mandy Gregory is a 2007 and 2012 Teacher of the Year. She has taught 4th, 3rd, and 2nd grade in both the general education and inclusion setting. She is the owner and creator of the Teaching Tips website (www.mandygregory.com) and has over 10 years of experience. She is married with two beautiful children.