I am so sorry I did not post this Friday night- I was so exhausted! I hit the sack around 7:00 pm and my poor husband was on daddy duty and put Kinley down for me. I have been so tired lately. I really, really miss that October break! Our district only had it for one year before the district changed the calendars, but boy was it WONDERFUL!!!!!!
So, drum roll please here are the winners!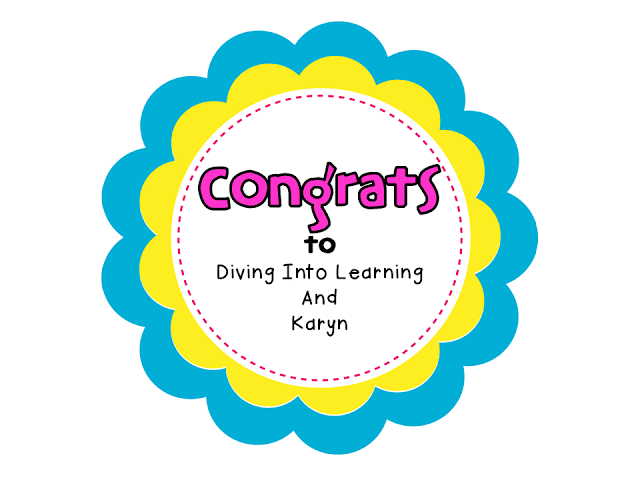 BOTH of you chose the RTI Sight Word Kit and it is not 110% ready yet! I am so sorry! I was *so* sure it would be done, but I received some more excellent feedback from
Jen Jones
, RTI extraordinaire at
Hello Literacy
, and I really wanted to use her advice! I hope I have done her advice justice! So I added more…and have now resent it to my editor! As soon as I get it back and fixed, I will email it to you!
The Second Grade Common Core " I Can" Statements and More IS ready and is already posted on TpT. If you would like to purchase it, it is 20% for today only!
Now, on to the good stuff!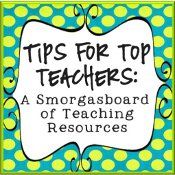 A group of teachers have come together to create a collaborative blog full of fabulous freebie and showcase paid products! There are over 70 different contributing authors! The blog, Tips from Top Teachers, was founded yesterday so make sure to check out this newest venue for fabulous freebies!!! Make sure to click on over and follow to snag the freebies that will soon be posted!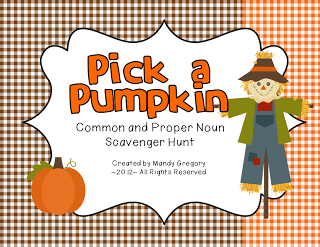 We have been studying different kinds of nouns in our classroom, including common and proper nouns. I wanted to do a formative assessment to see if students really got it, or if they "played along" well. I think I have a bunch of really good playas, if you know what I mean. I created a scavenger hunt for students to complete in partners. I really wanted it to be a partner activity because I wanted to watch students discuss each item.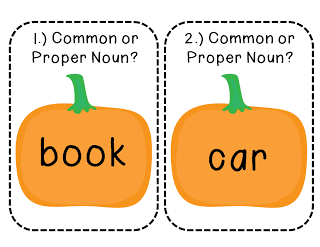 To prepare the scavenger hunt I printed,laminated, and cut the cards out. Then I I taped the cards all over the room in RANDOM order. Students were then to walk around, match the number on their recording sheet to their card and circle common or proper. When students are done they brought the recording sheets back to me in exchanged for one of those yummy candy corn pumpkins because I could. So there.
But of course it did not work out that way. Sigh. It was a rough day at the office and we had a lot of chatty and listening concerns so I made them put their heads down and be silent for the 15 minutes I had scheduled. I am a grinchy kinda teacher apparently and I park my broomstick in my storage closet.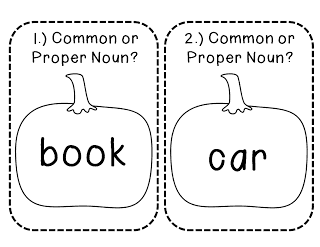 But I didn't want the activity to go to waste so I am sharing it here! It created it in black and white OR color so teachers could chose the best way to print! An answer key is included (I hope it is all correct- I was very sleepy when I made it!).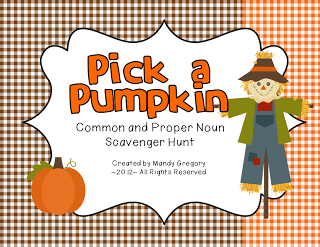 I was so disappointed that we didn't get to do this (who is the biggest kid in the room?- ME!) that I have started making other seasonally themed hunts! 🙂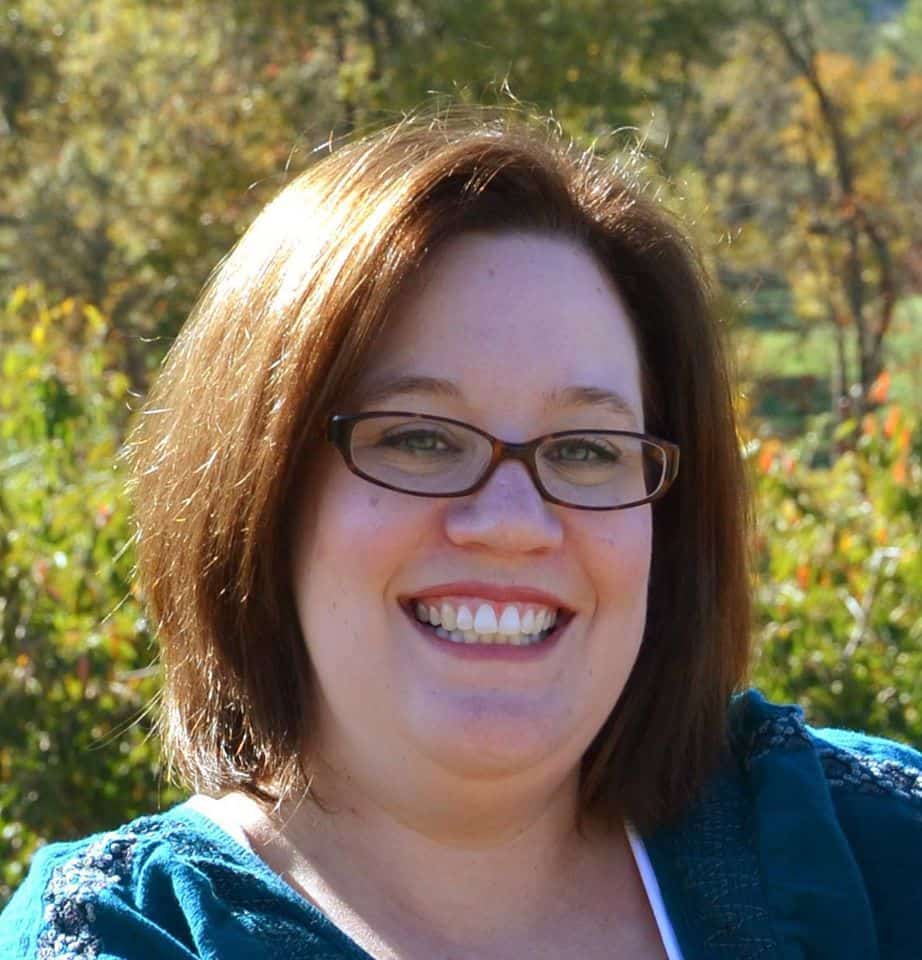 Mandy Gregory is a 2007 and 2012 Teacher of the Year. She has taught 4th, 3rd, and 2nd grade in both the general education and inclusion setting. She is the owner and creator of the Teaching Tips website (www.mandygregory.com) and has over 10 years of experience. She is married with two beautiful children.