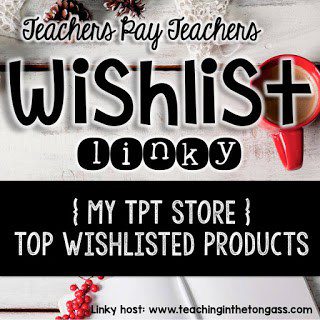 It was so interesting to go back and see the most wish listed products in my store. I am terrible business person. Like horrible. My sweet, dear, husband with a business degrees just shakes his head at me. I am NOT a numbers person so I don't really look at my statistics too much. This fascinated me!
So, here are my TOP wish listed items from my store: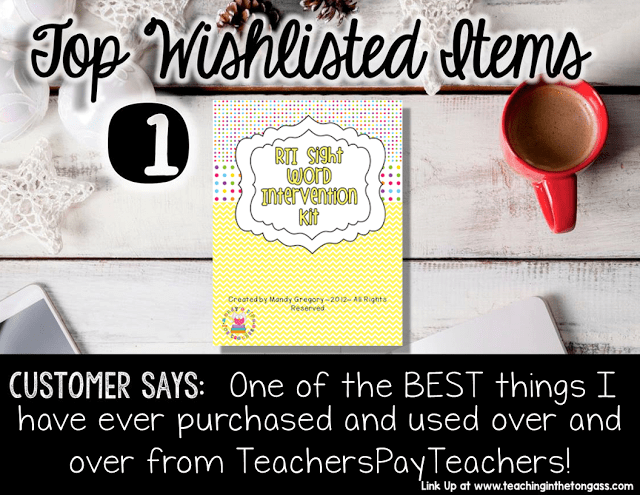 I was a bit surprised until, though, "Duh. RTI." RTI is SO hard. I wrote
this
when I was struggling in the classroom and just needed reading resources in one spot.
I was so touched by some of the feedback! Look at that sweet note! Hopefully, you won't need this product TOO many times during the school year (because THAT many kids on RTI? GAH!). However, hopefully, you can pull it out and reuse it year after year.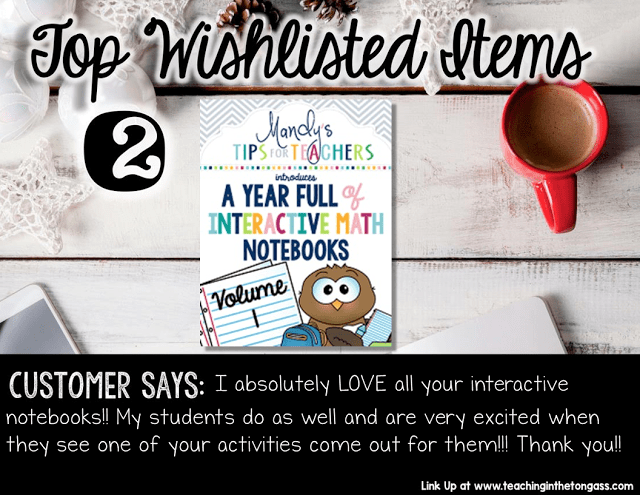 I am not going to lie. Out of all the things I have made, I think I am most proud of my
interactive math notebooks.
I love how it combines hands on activities that are engaging with math practice. Plus, it was REALLLLLLY fun for ME to be creative and make the activities! I liked the challenge of creating rigorous activities that allowed enough math practice, so that the cutting and pasting was NOT the central focus.
I am so glad that people are interested, because I am a believer in them!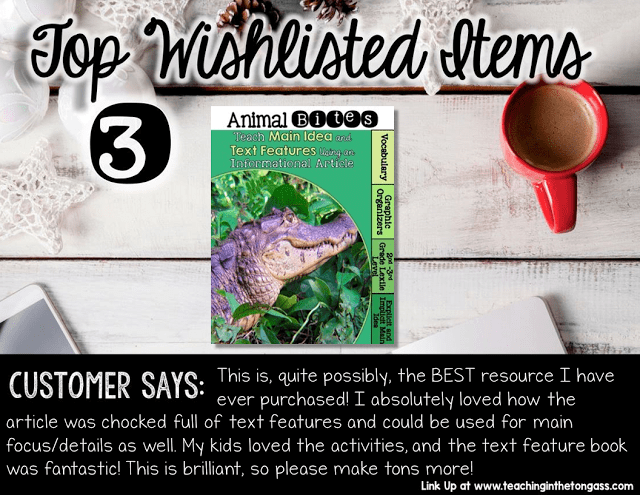 It is so funny! This product started out because I need something for tutoring. When I posted it on TeachersPayTeachers, I really wasn't even sure if there was a need out there for nonfiction resources. When I was in the classroom, I struggled to find resources with all the features, but I thought that maybe that was just me. I got so many sweet comments and feedbacks on this one and
the several others
I have written just like it.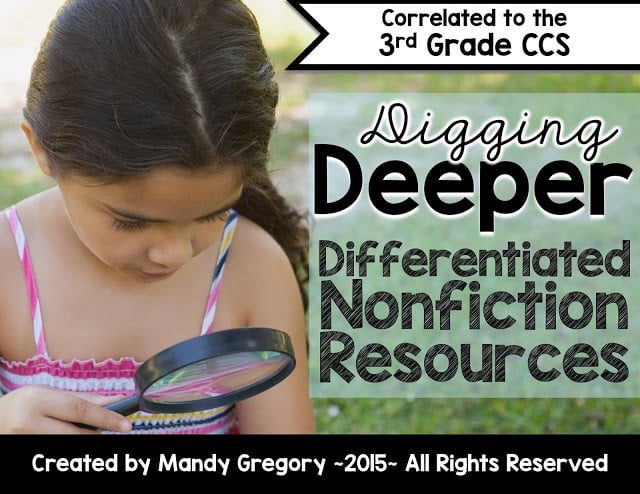 I actually had such a good time writing these and had such a wonderful response, that I decided to make another similar product. It is BRAND NEW. I wanted to provide another format instead of the article. I created printable nonfiction books that are perfect for guided reading AND are differentiated by level. This series is written on a third grade level (beginning, mid, and end are included in every pack). I also wanted to give teachers all the resources needed to work with the text in small groups!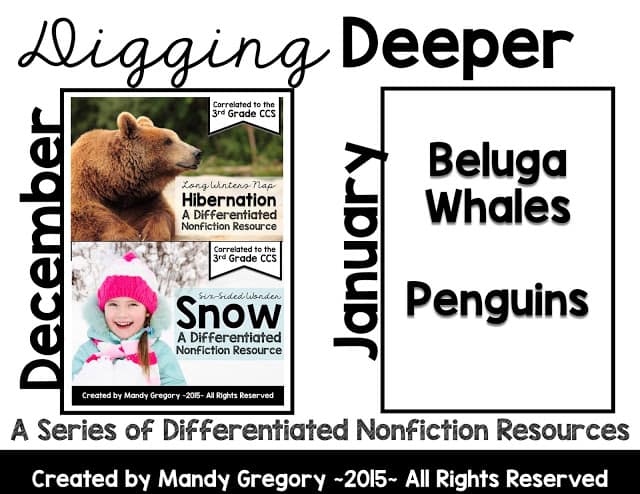 So far I have a pack written on hibernation and snow. These are the other topics I have planned!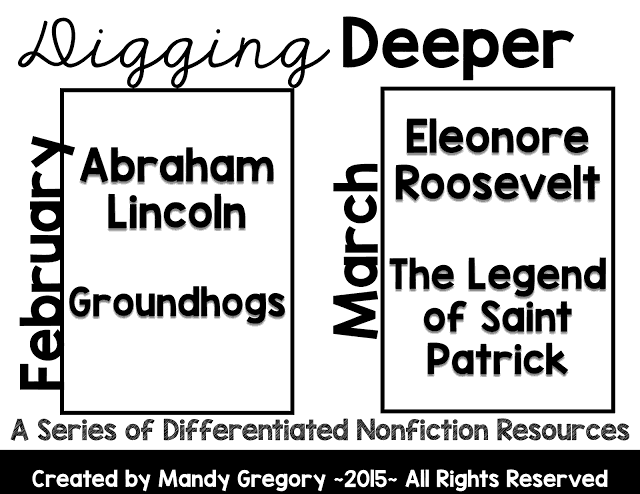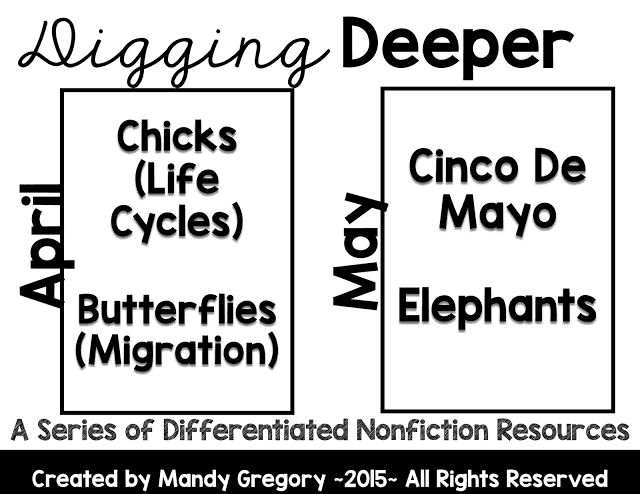 Is your cart ready for the big sale? Mine is over flowing! Gah! Want.So.Much! LOL!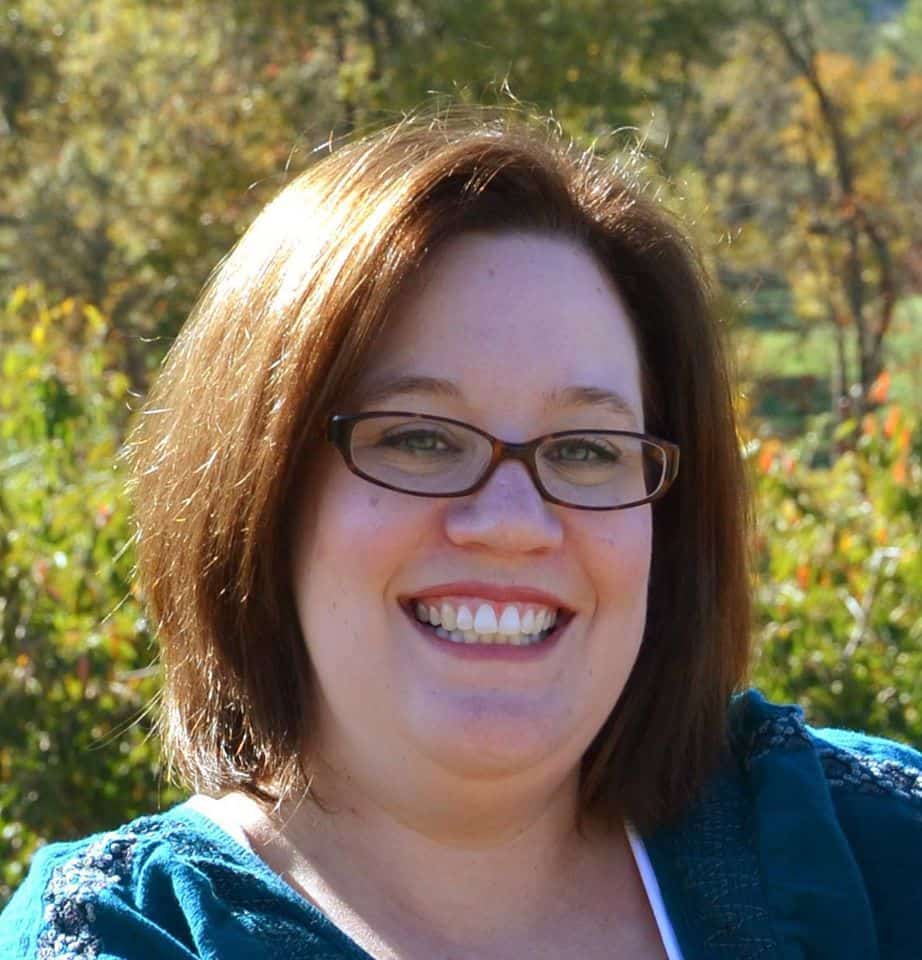 Mandy Gregory is a 2007 and 2012 Teacher of the Year. She has taught 4th, 3rd, and 2nd grade in both the general education and inclusion setting. She is the owner and creator of the Teaching Tips website (www.mandygregory.com) and has over 10 years of experience. She is married with two beautiful children.