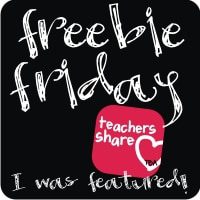 A couple of weeks ago I blogged about teaching story elements and answering questions. The last activity I mentioned was this anchor chart to bridge story elements with beginning, middle, and end.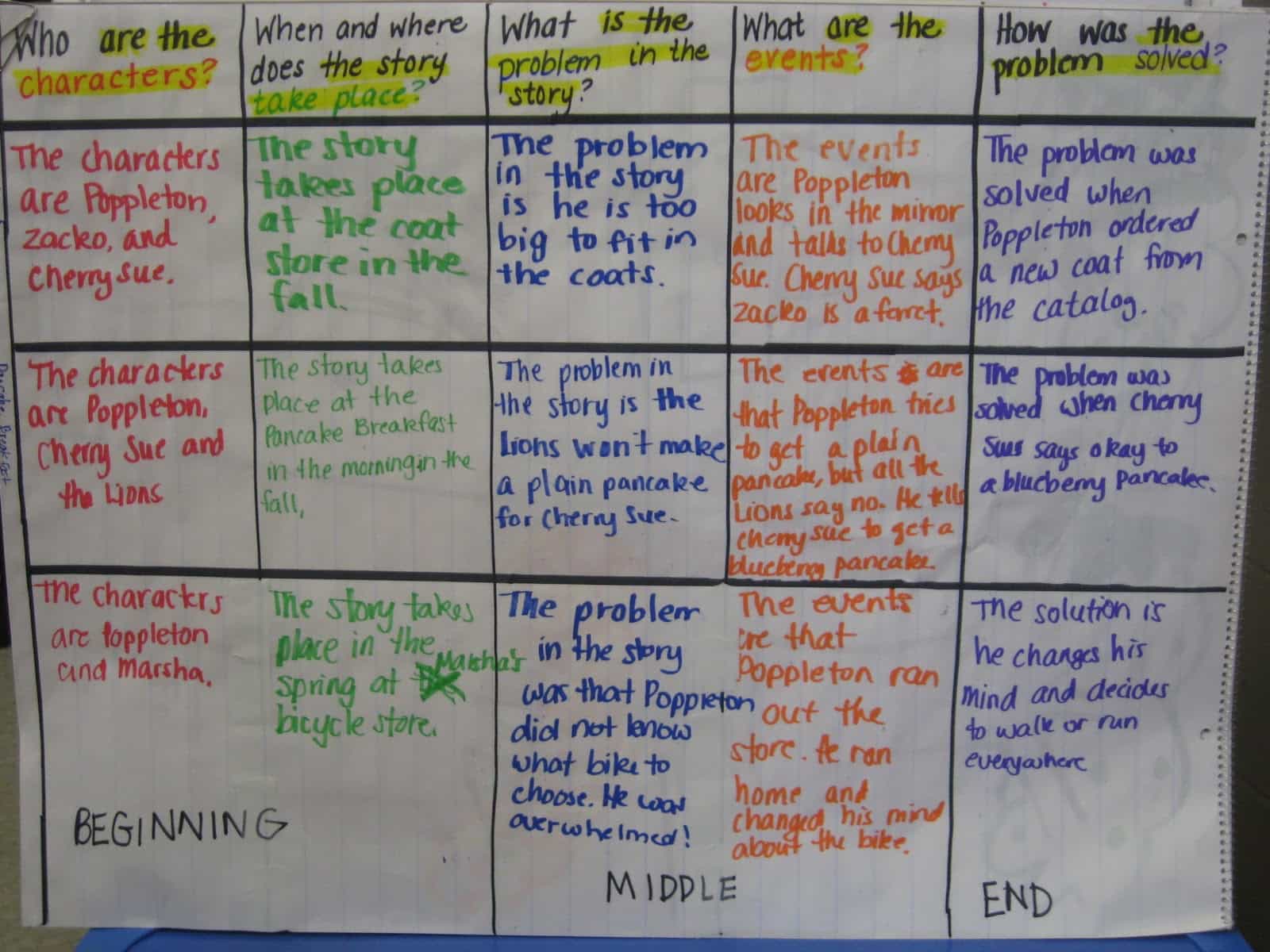 Then I introduced this anchor chart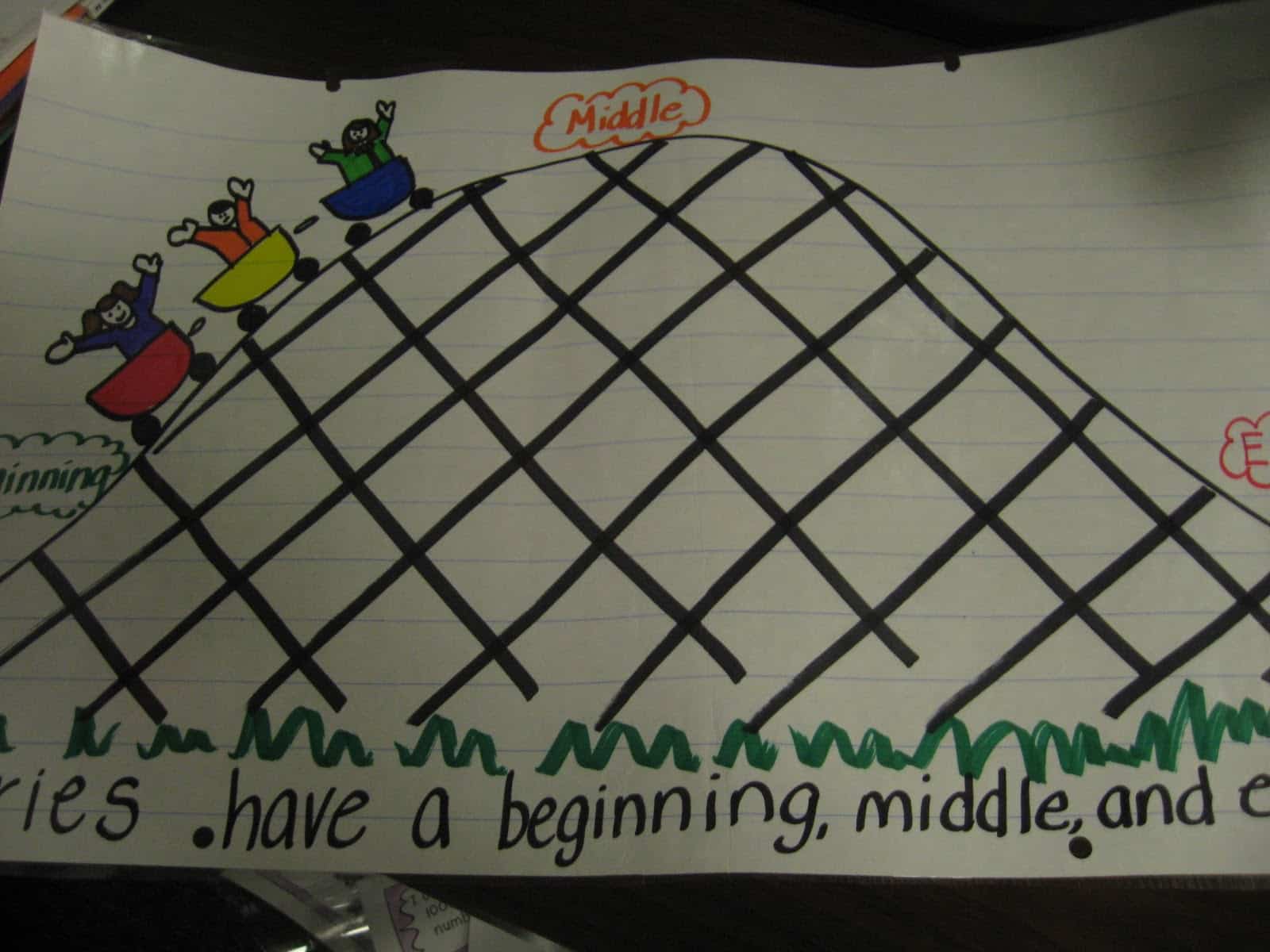 which I totally stole from
First Grade Fresh
. I hate to say it, but her
poster is MUCH cuter
!!! I forgot to add some of the information she included (and now wished I had!). I may just remake the whole she-bang!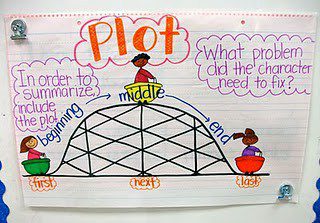 *Please do not pin this chart from my blog. Please click on the picture to pin it from the original site. This will give credit where credit is due. Thank you!
She also has an ADORABLE plot graphic organizer that we have been using in our listening center. It is her free item in her
TpT store
and matches the anchor chart!
To assess student's ability to identify the beginning, middle, and end of a story we created plot "wallets."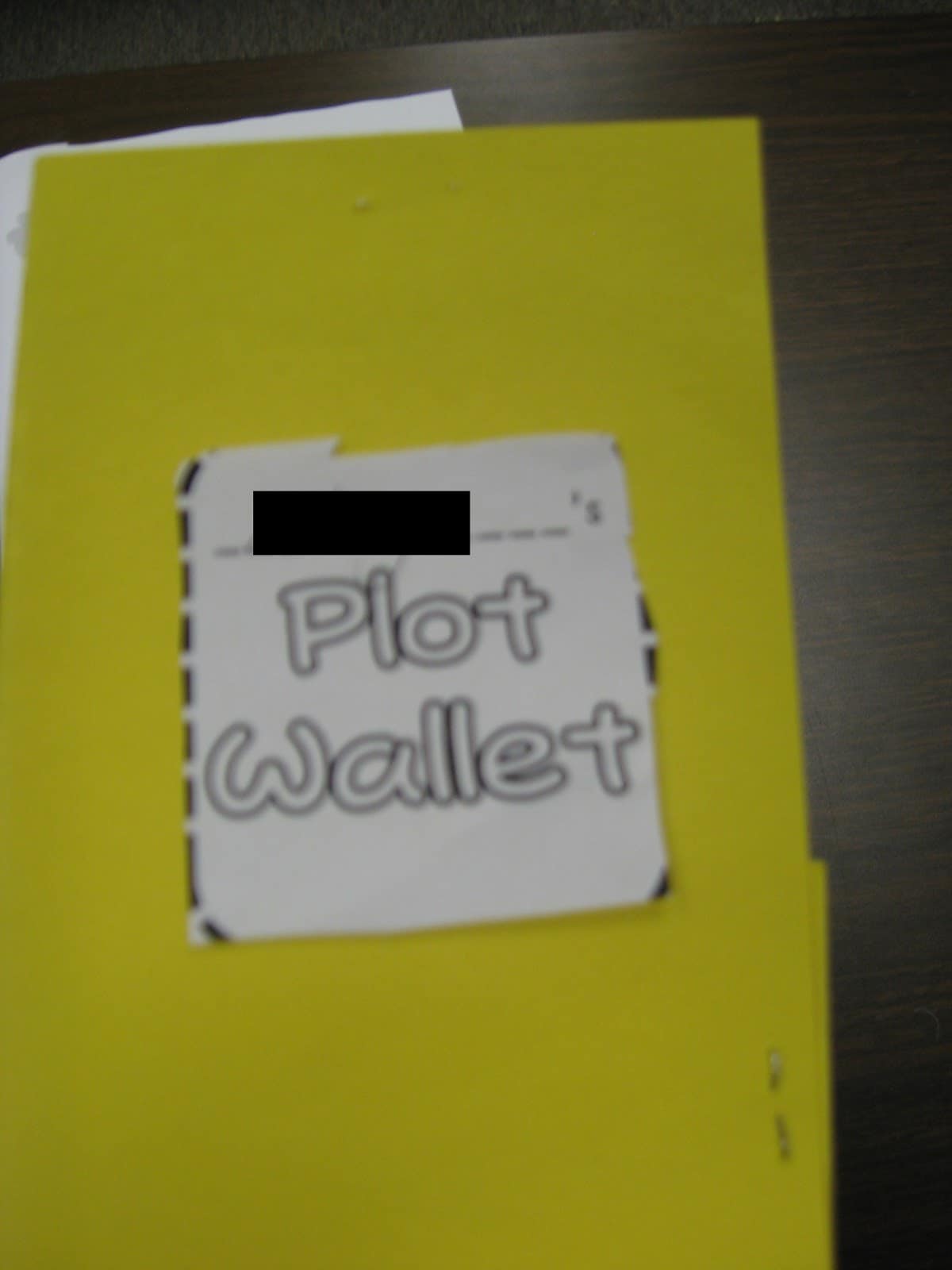 To make this students needed a sheet of 8 x 12 inch construction paper, three index cards, and this printable (I cut the sheet in half "hot dog style" so the paper is actually for TWO students).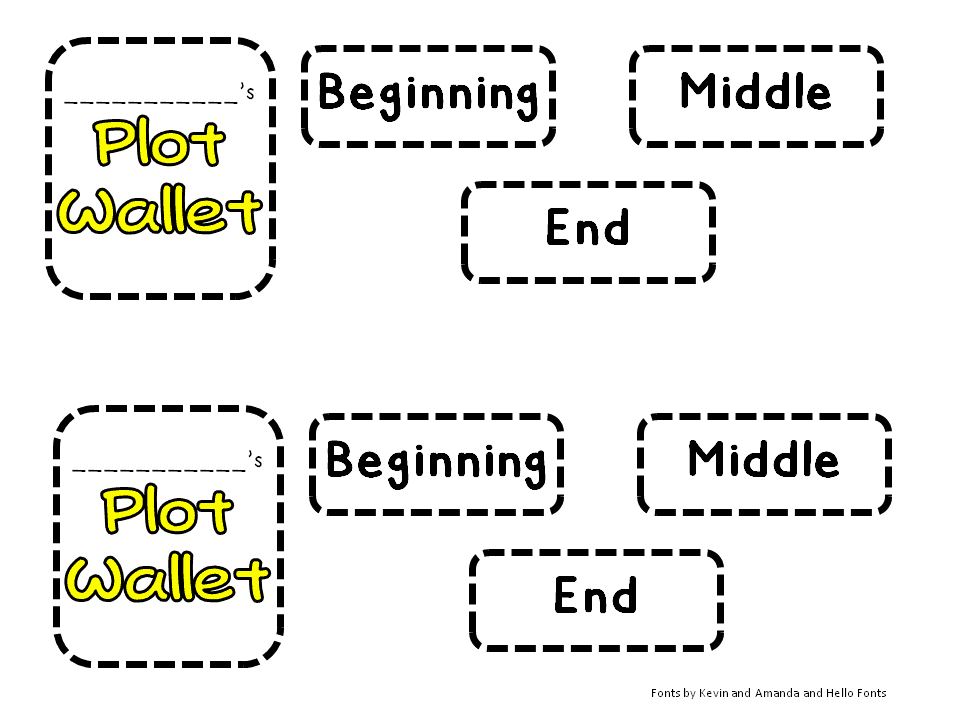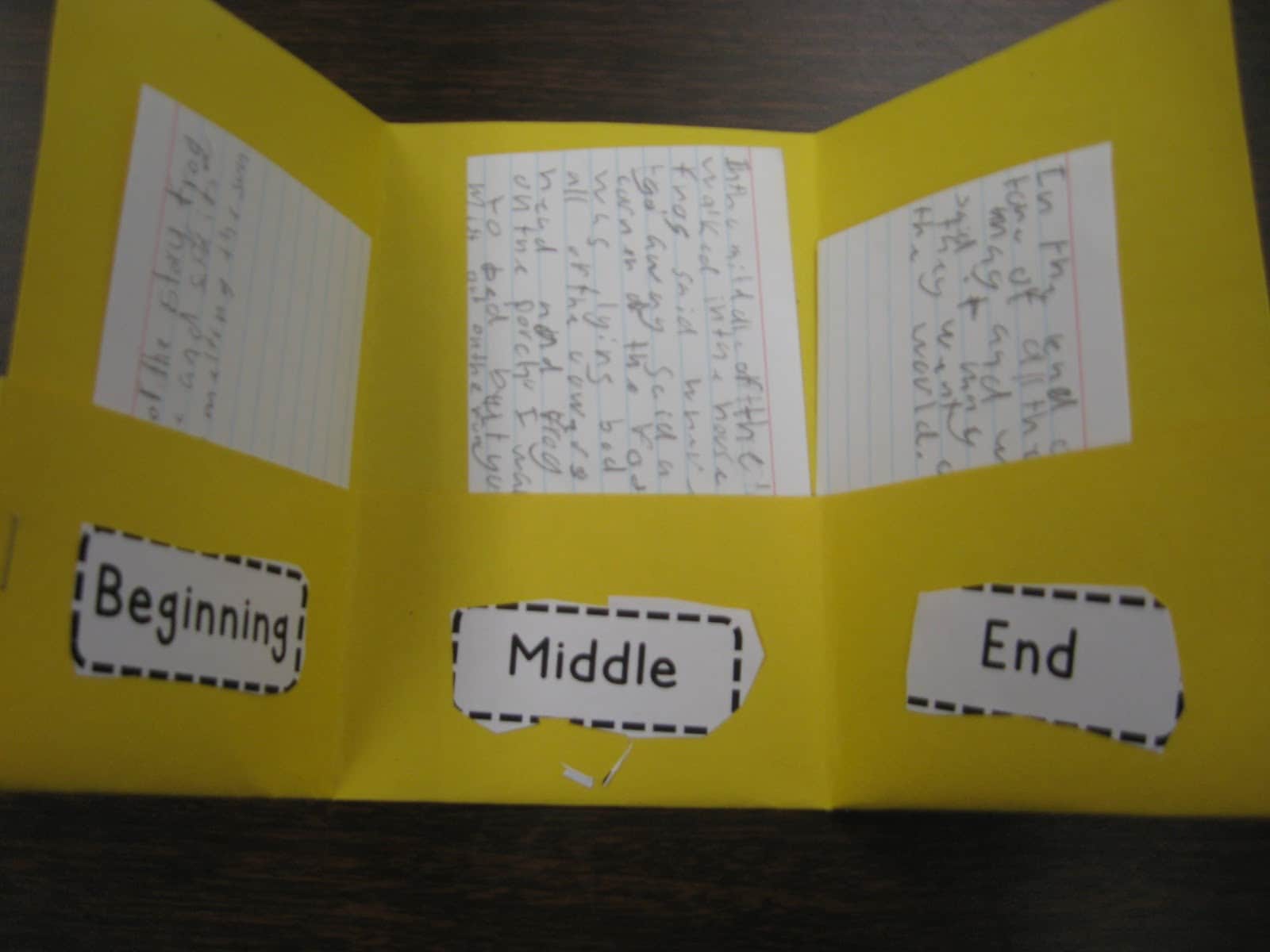 To make the actual "wallet" I folded up a small section of the paper paper (not quite halfway) and stapled the left and right edge. Then I folded the paper into thirds like a men's wallet. The students glued on the labels from the printable above.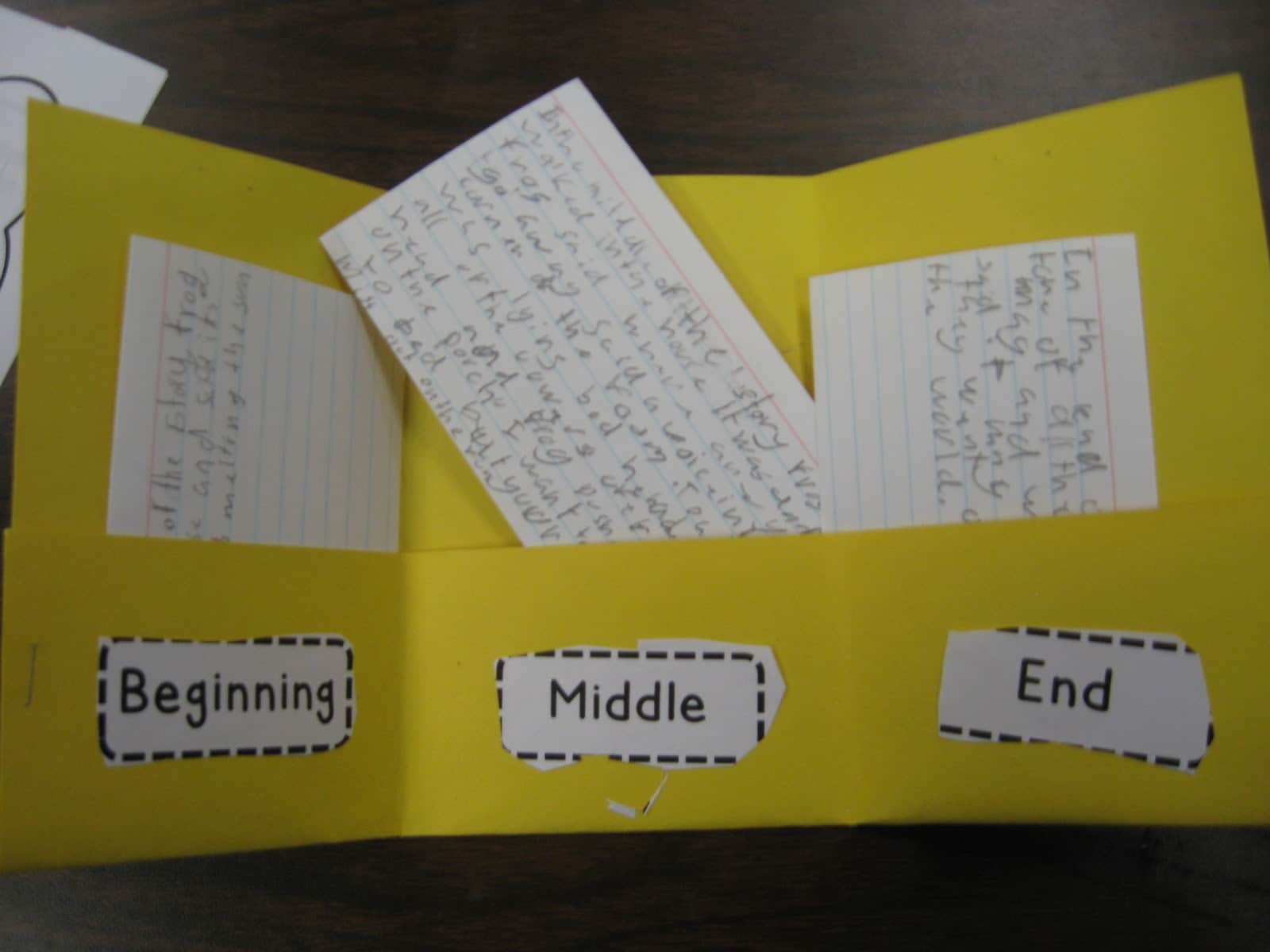 Students wrote the beginning, middle, and end on the index cards (like credit cards!) and then sorted them on the correct pocket. If the students had time they could draw pictures on the back of the index card (blank side) to illustrate. The book that we used was
We read only one of the short stories (
Spring,
I think) and used this to write the beginning, middle, and end. I was afraid my kiddos would get confused because there are a collection of stories, but I was happily surprised when all of them followed directions and wrote about the correct story. Yahoo! I will say, I may choose a different picture book next time, just in case!
Do you feel like you need more help with reading instruction?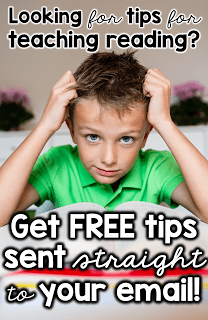 Sign up to have specific tips and strategies send straight to your email for FREE! You can sign up here! Please note, this is an additional, BRAND NEW newsletter that is separate from my blog newsletter. If you want to get these tips, you have to sign up here!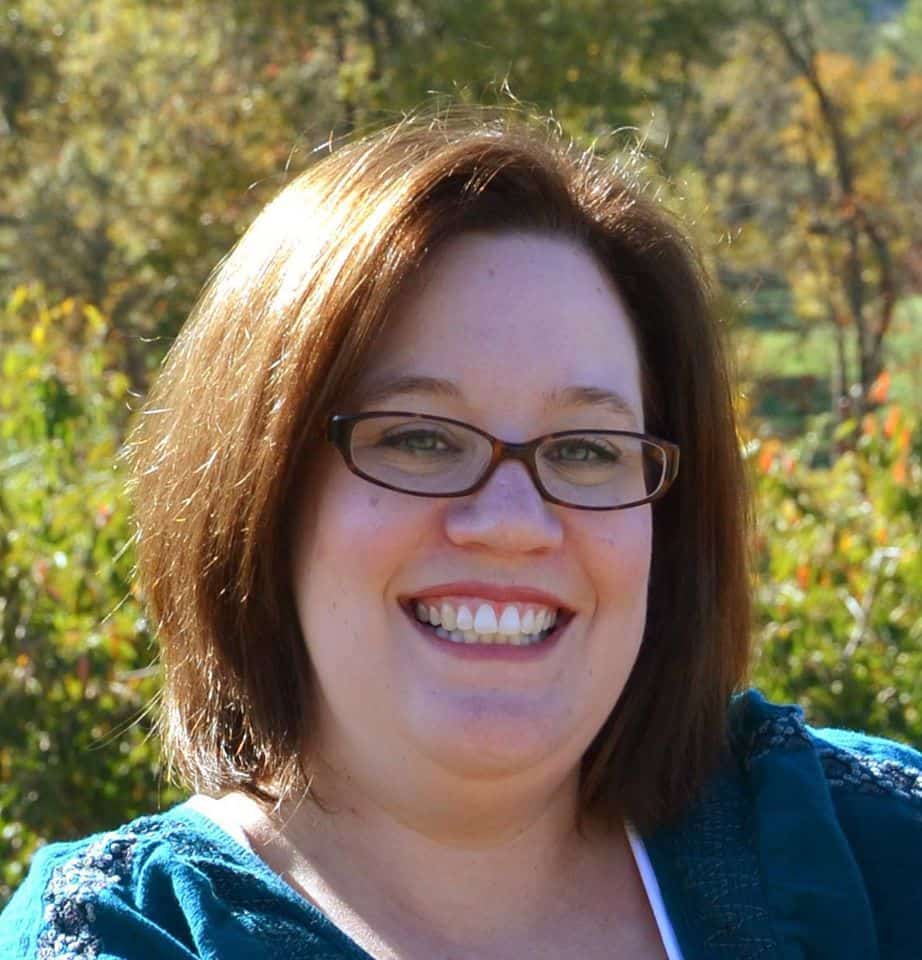 Mandy Gregory is a 2007 and 2012 Teacher of the Year. She has taught 4th, 3rd, and 2nd grade in both the general education and inclusion setting. She is the owner and creator of the Teaching Tips website (www.mandygregory.com) and has over 10 years of experience. She is married with two beautiful children.