I have been working hard on a series called Historical People Pockets since the fall. It focuses on the nine figures studied in Georgia in third grade.
I created a pack perfect for interactive notebooking, but can also be self-contained in the included "People Pocket."
Here is an example of all the materials included in the Cesar Chavez pack.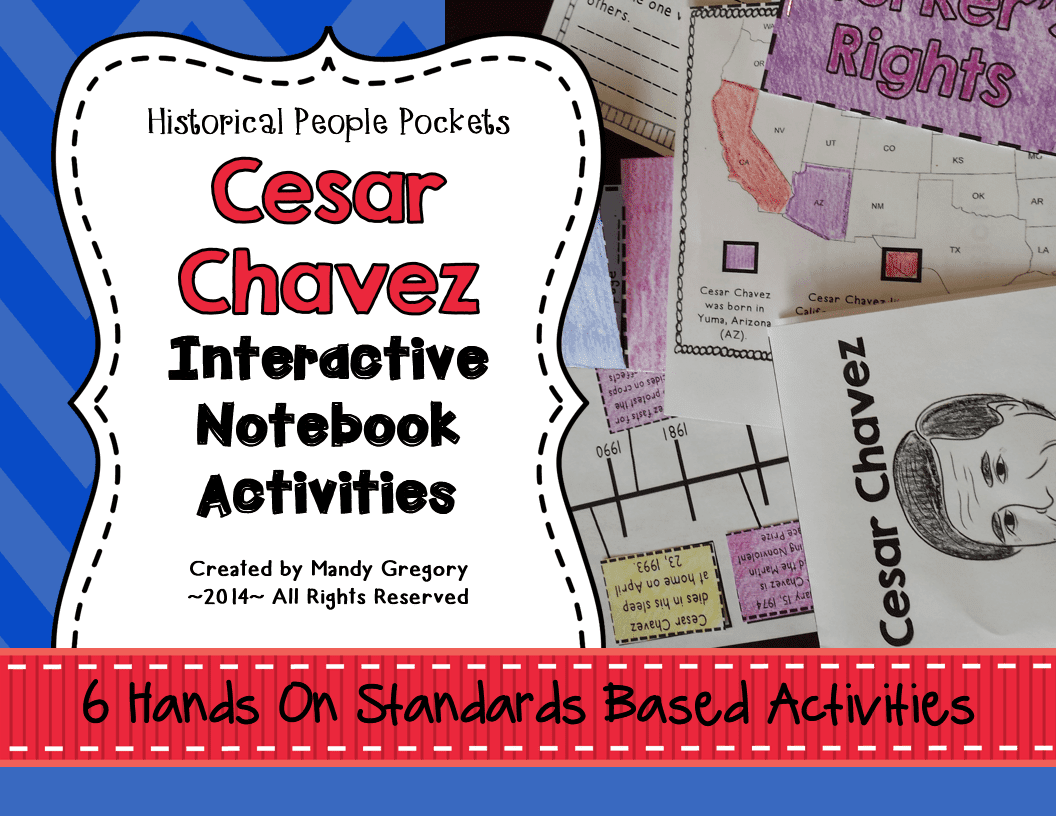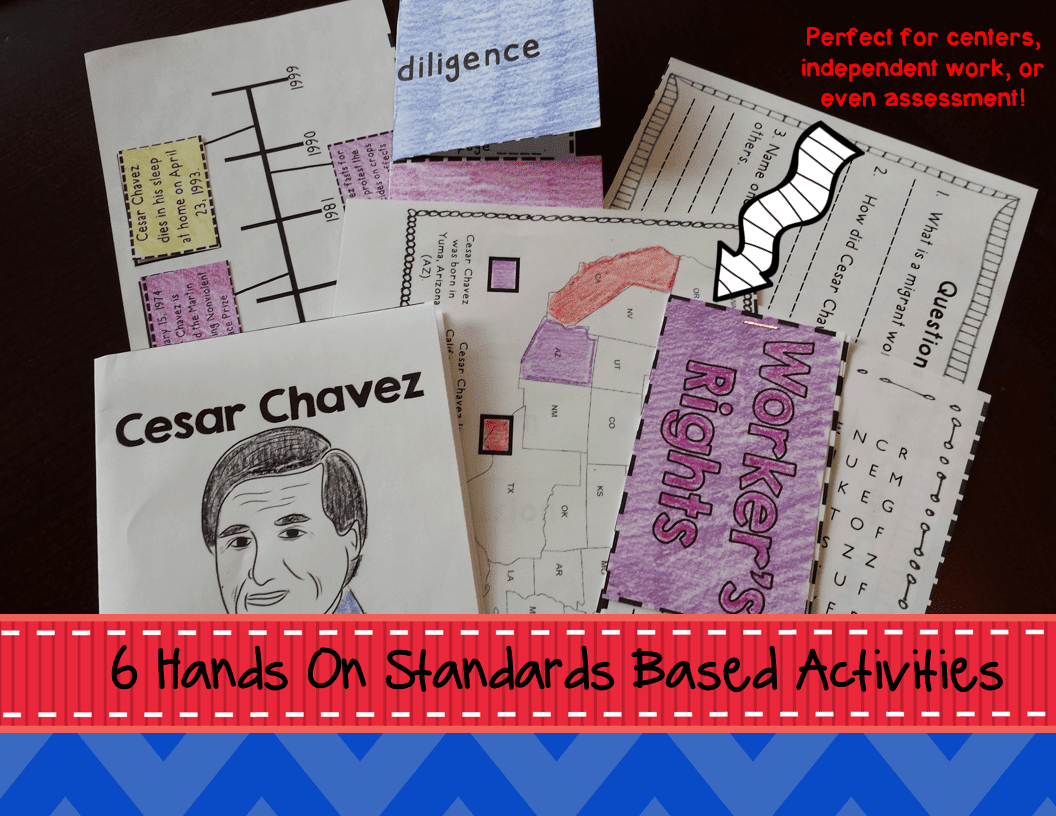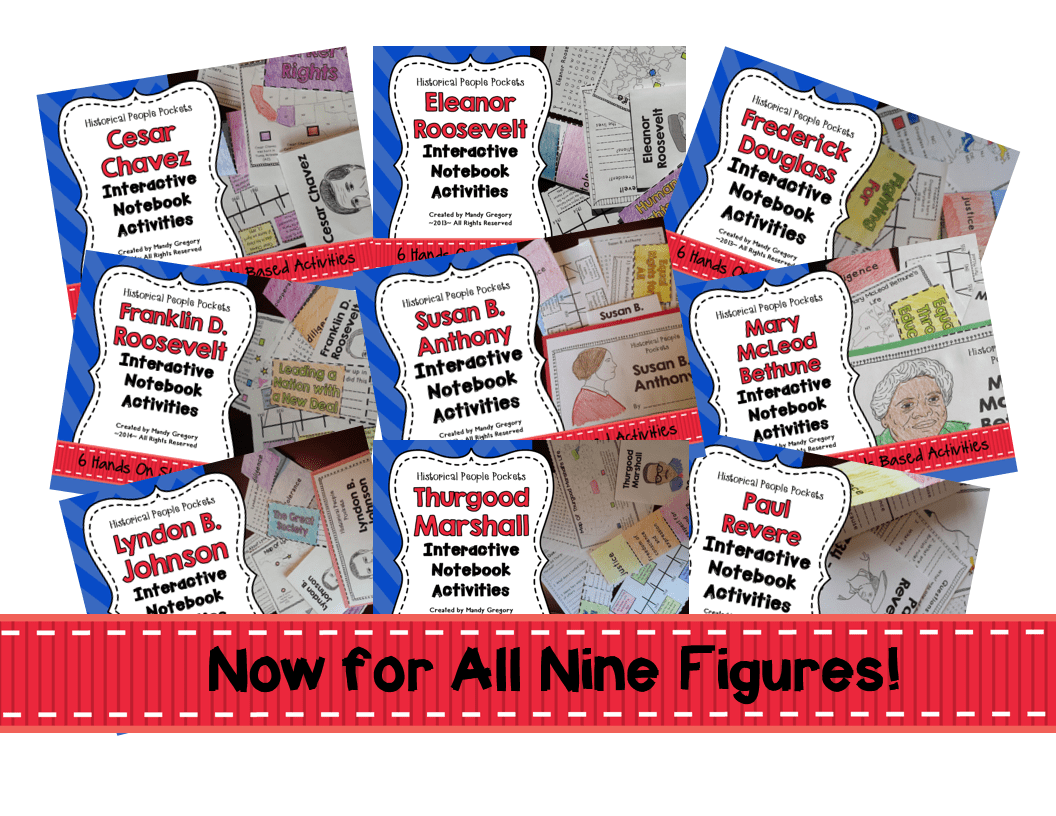 Each pack costs $4.75.
I also created a
review pack
PERFECT for CRCT test prep.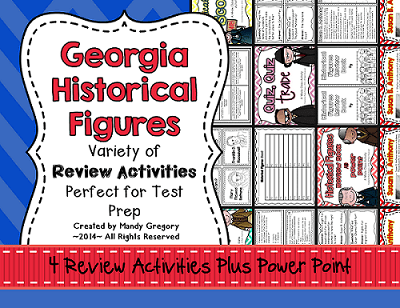 Four different activities are included (Who am I? matching game, Scoot game, Quiz, Quiz, Trade cards, and a Power Point with matching book for students to fill out to create a study guide).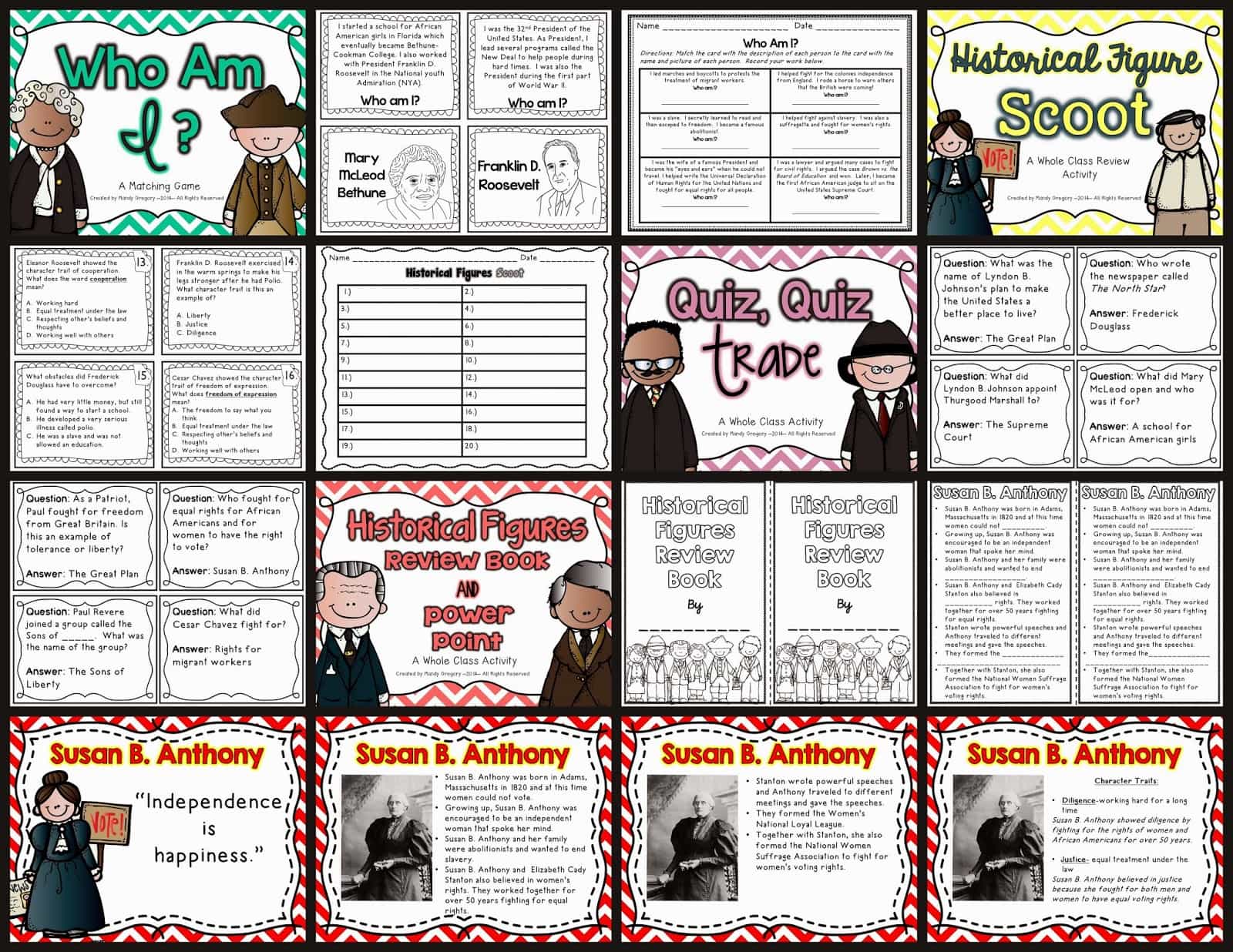 Because the bundle wasn't available until now and many buyers have purchased the individual packs as I released them, I am offering the review pack FREE to anyone that has purchased the packs for ALL NINE figures.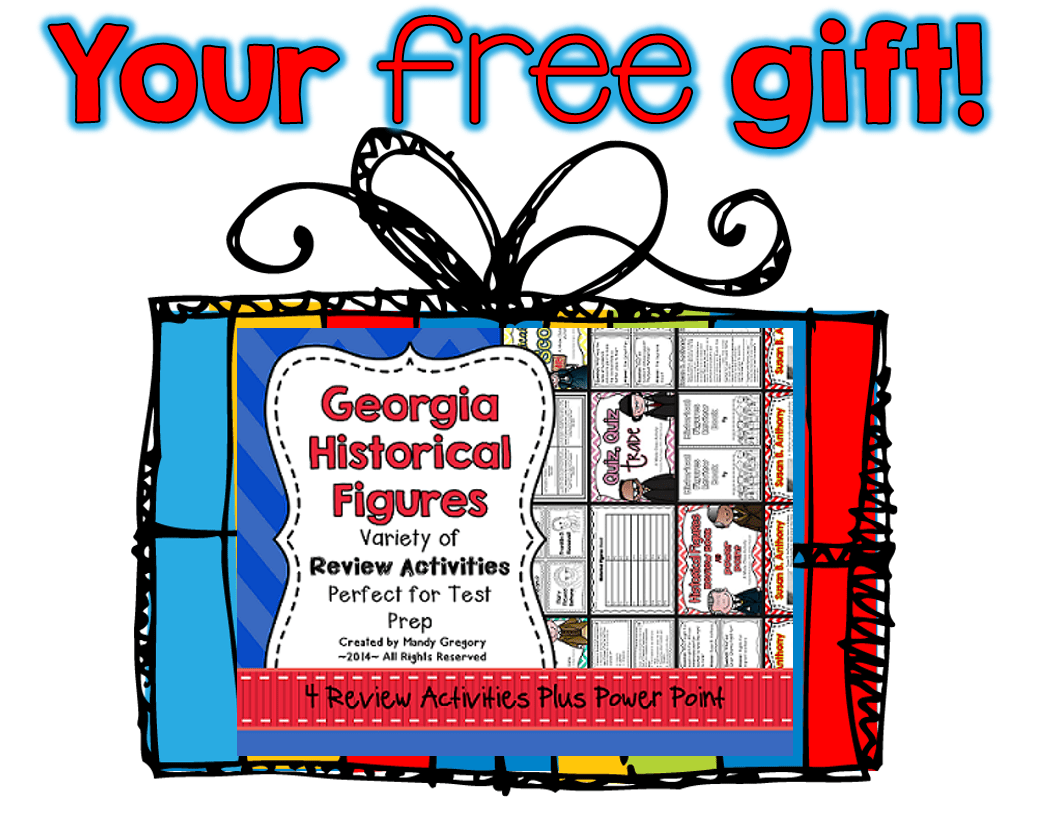 Simply email me at mandyholland@hotmail.com to receive yours! Thank you!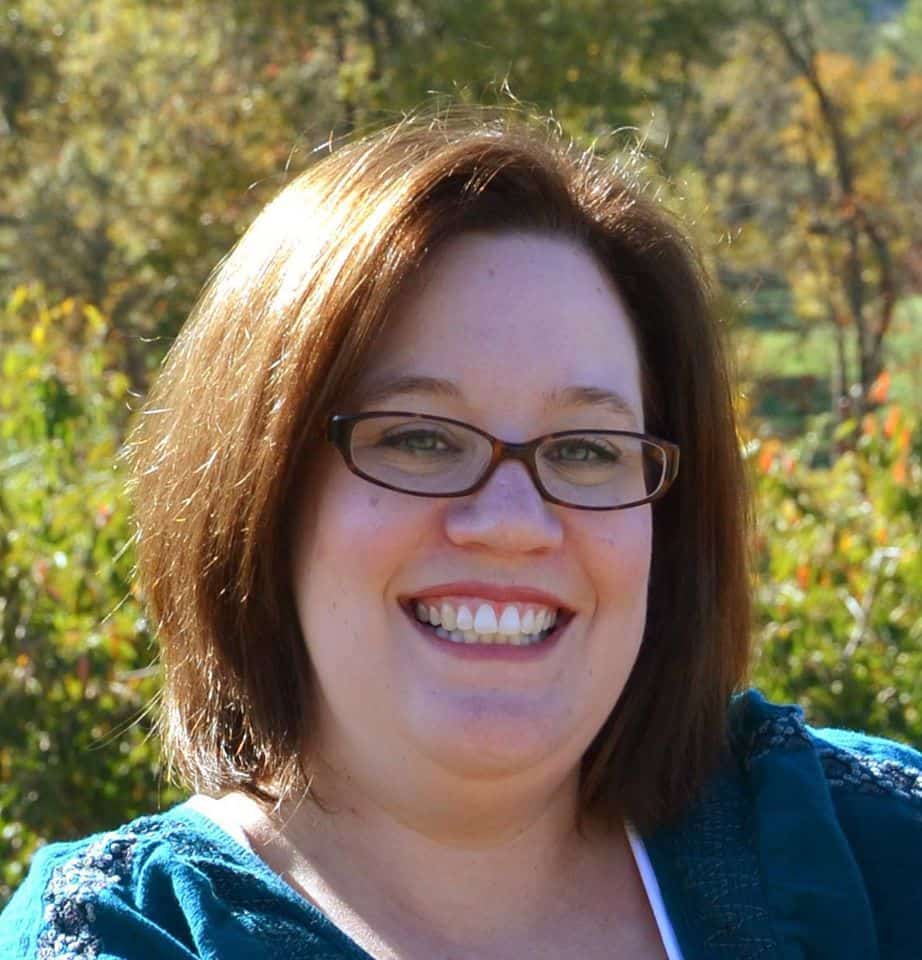 Mandy Gregory is a 2007 and 2012 Teacher of the Year. She has taught 4th, 3rd, and 2nd grade in both the general education and inclusion setting. She is the owner and creator of the Teaching Tips website (www.mandygregory.com) and has over 10 years of experience. She is married with two beautiful children.