WOWZERS! How is it almost October! It is such a cliche, but this really *is* flying by! We have been keeping busy. Last week we started our unit on seasons. I wanted to stay away from the KWL chart to assess background knowledge so I decided to try a circle map.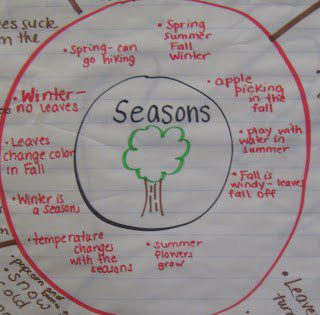 I was really surprised at how little background my kids had about the seasons- they really just knew the basics. Lucky me- I just got to rub my hands together and dive into all the fun stuff you can do with the seasons!!!
We read the book

and added to the circle map.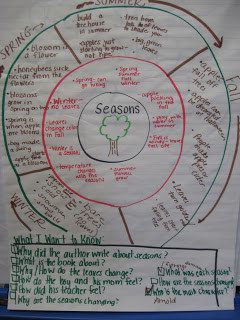 We watched this
Brainpop Jr video
and completed the quiz together on the Promethean board.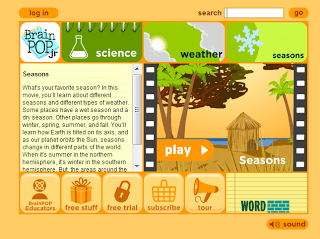 Have I ever mentioned how much I LOVE
Brainpop
and
Brainpop Jr
??? I use them ALL THE TIME to introduce a topic. Sometimes the games/activities are so good I use them as a hands on performance task/ assessment. Our school bought a membership for every teacher. Lucky, I know.
Johnny Appleseed was a PERFECT tie in for the seasons. We made homemade applesauce.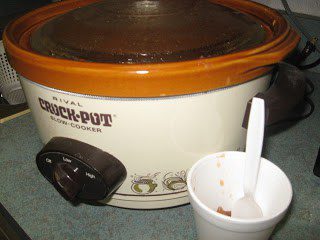 Yum!
Then I we did a shared writing expository piece on how to make applesauce.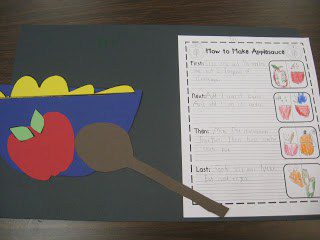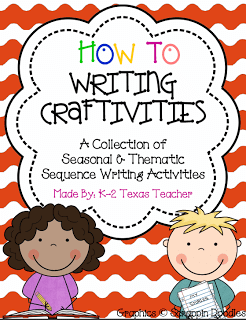 We worked on asking and answering questions with informational text using the book
and we answered some questions on our anchor chart and added more questions we generated as a class while reading and after reading the text.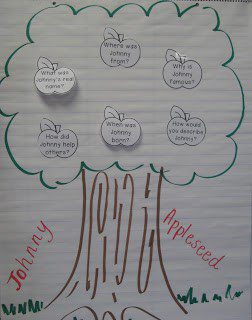 (This picture was from BEFORE I started the lesson. I forgot to take one after- oops!).
We also completed some activities from my Johnny Appleseed mini ELA unit.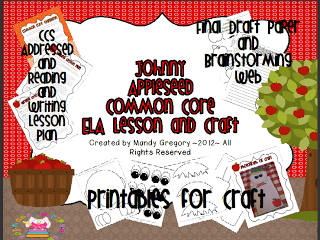 On Friday we made a mini-craft (emphasis on mini and not a lot of craft) by making these simple 3-D trees to show students understanding of an apple tree throughout the seasons.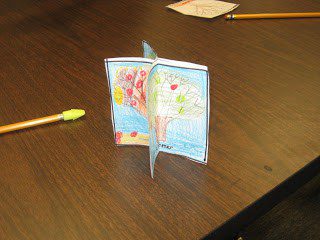 This week we will learn about the reason for the seasons and tying in seasons into plot and recognizing the beginning, middle, and end of a story. Whew! Anyone else tired?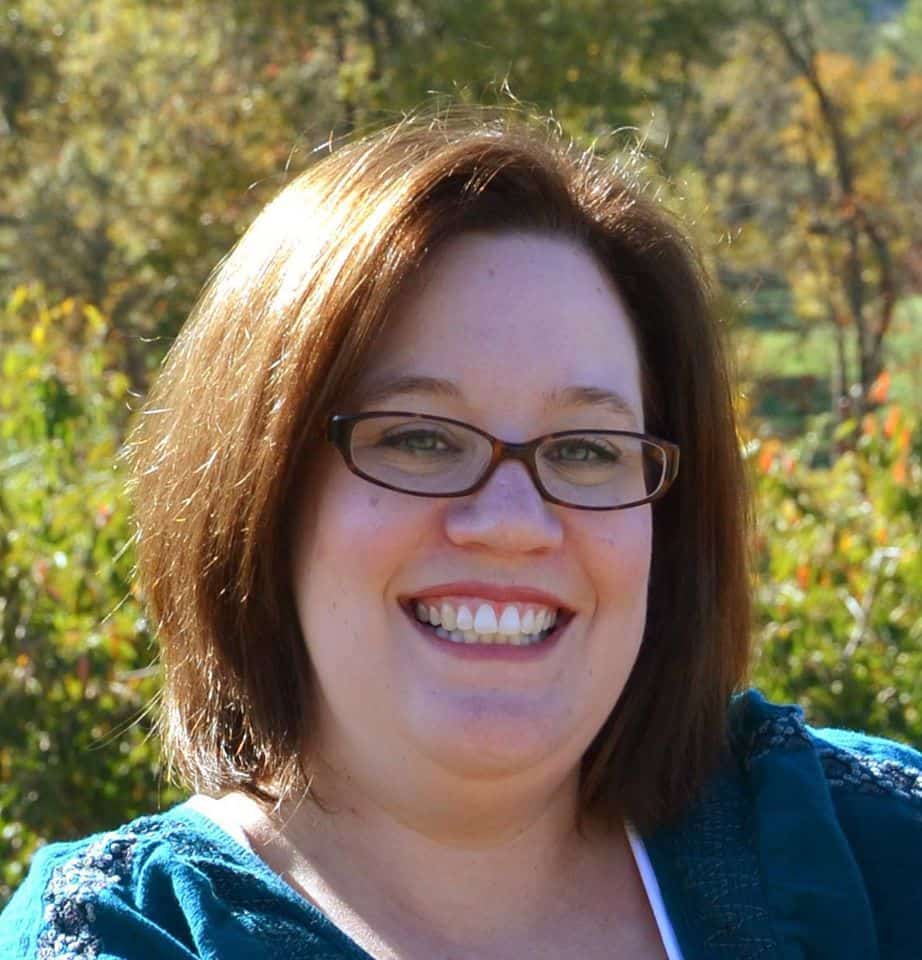 Mandy Gregory is a 2007 and 2012 Teacher of the Year. She has taught 4th, 3rd, and 2nd grade in both the general education and inclusion setting. She is the owner and creator of the Teaching Tips website (www.mandygregory.com) and has over 10 years of experience. She is married with two beautiful children.