Over the last few weeks we have been doing a LOT of work with prefixes and suffixes! My kids are recognizing them in their reading and writing (don't you just love when that happens!?!?).
We watched the Brainpop Jr on prefixes. I love Brainpop Jr and am very lucky our school provides a membership. It is FANTASTIC and we use it to introduce EVERYTHING!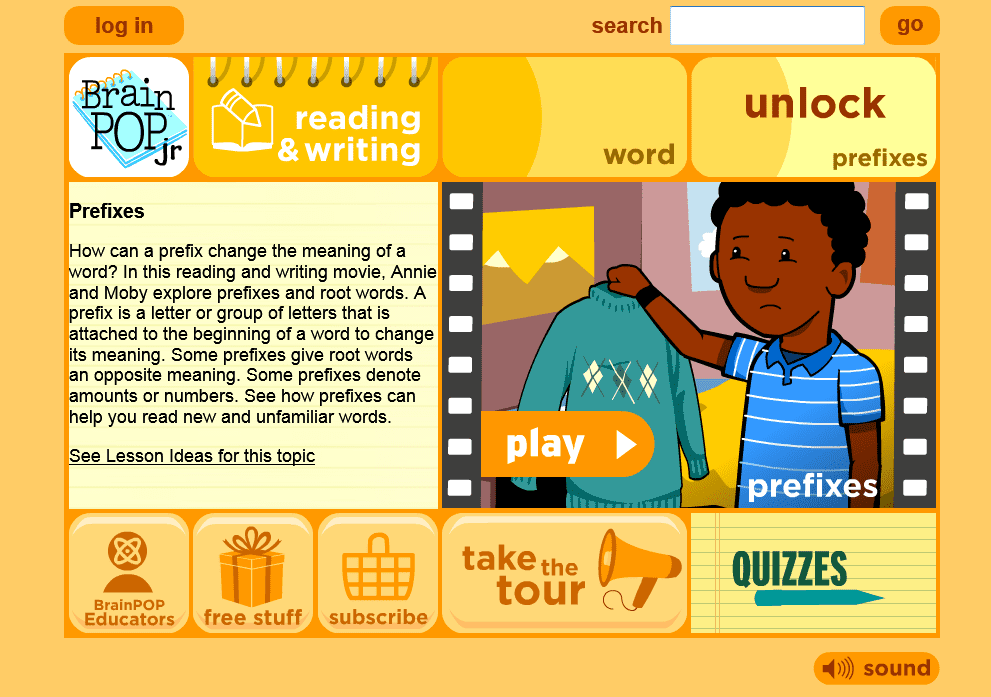 I also found these two really cute Between the Lions videos focusing on the prefixes un- and re-. Beware- they are from YouTube. I know some schools block it 🙁
We brainstormed together as a class and made these anchor charts.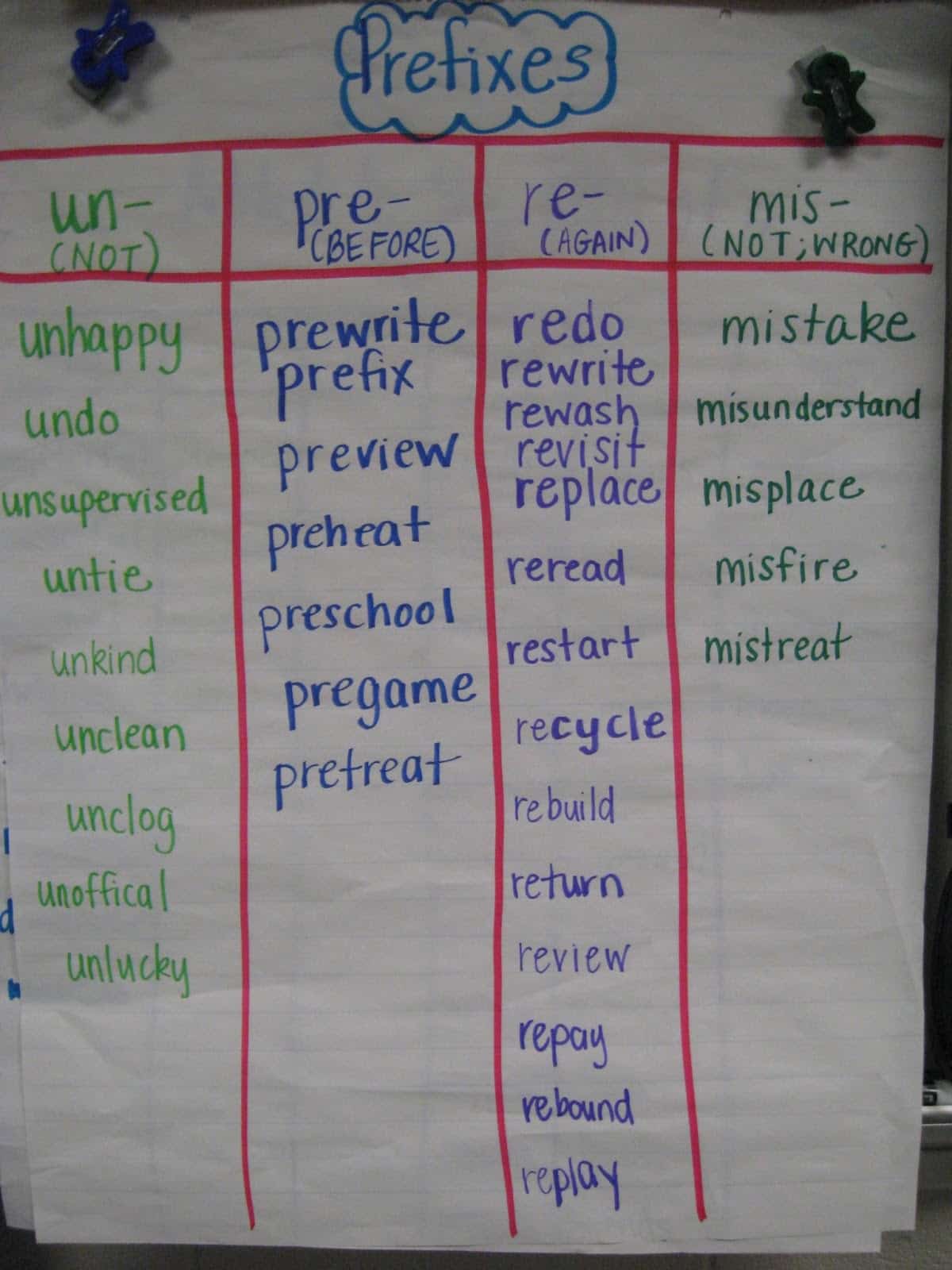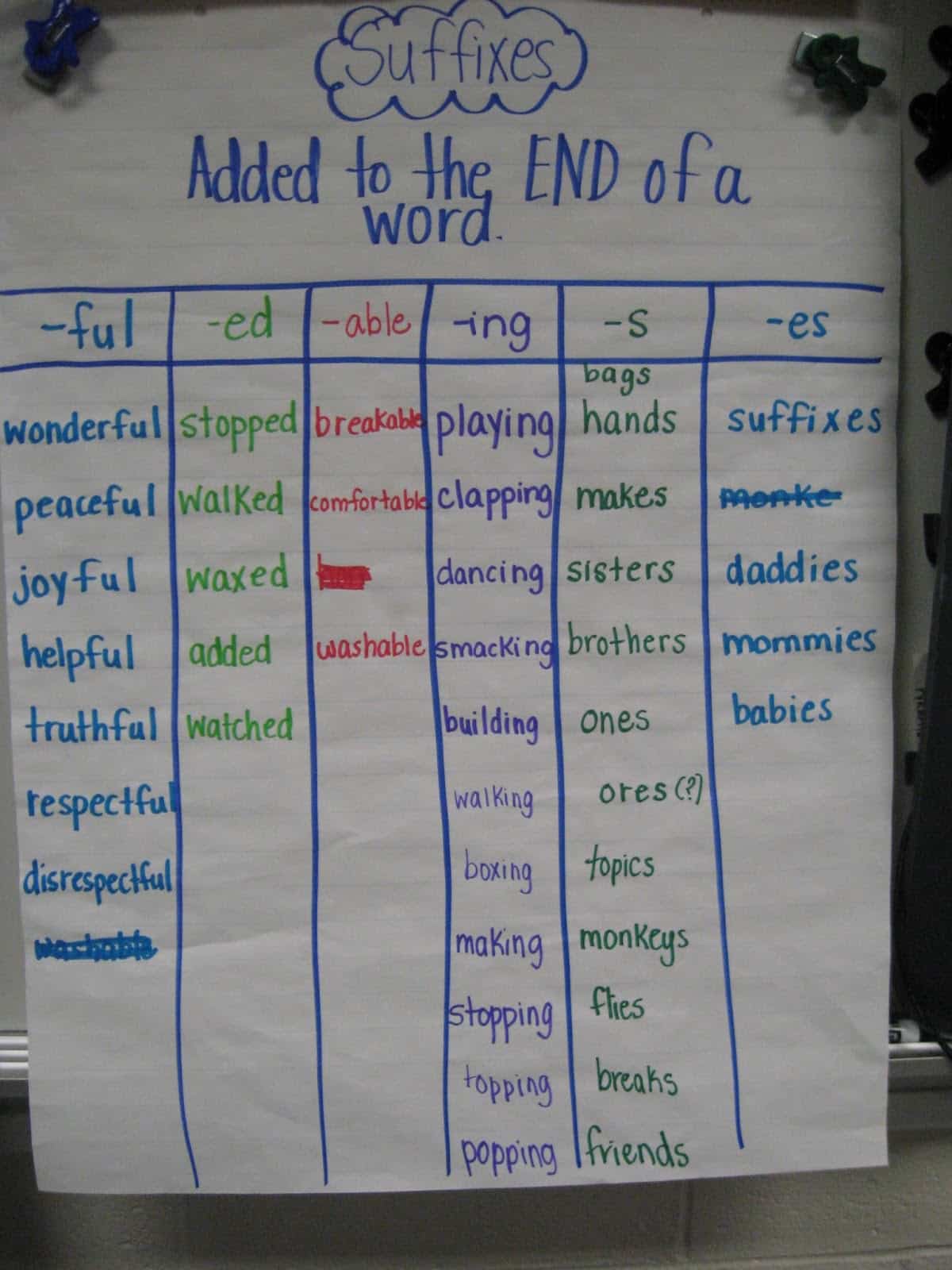 We used what we learned from the charts to create these super cute craftivities.
The are from my new pack, A Garden of Affixes on Teachers Pay Teachers and is only $3.00!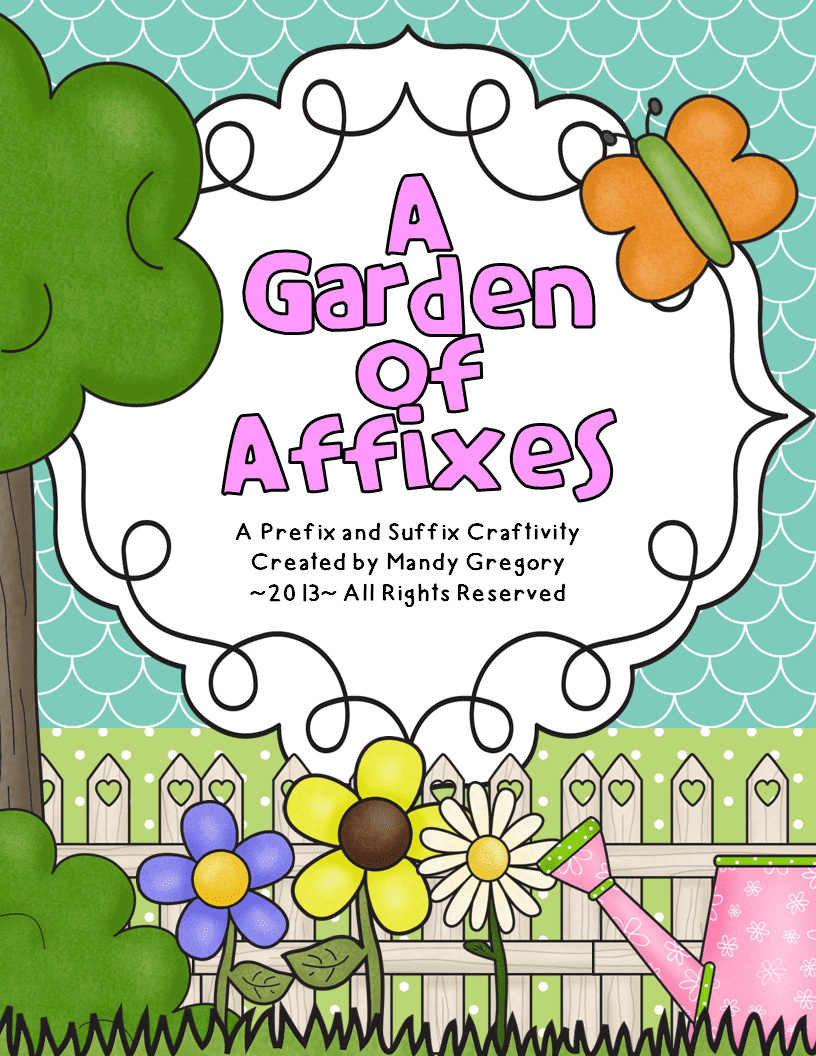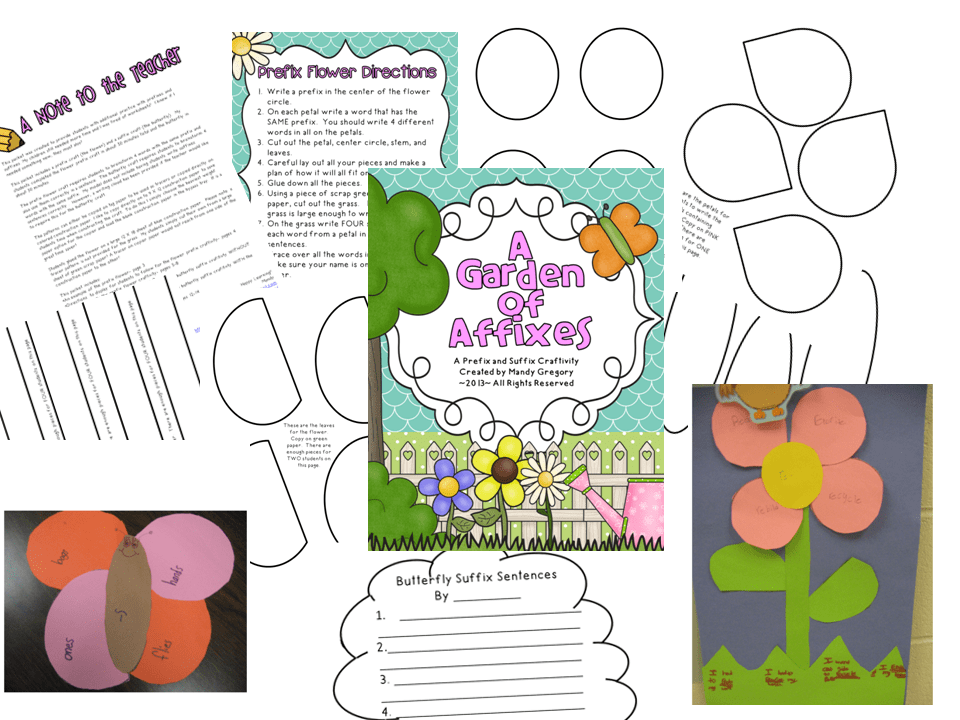 We were rebels and veered away from the spelling program! For our spelling list for one of the weeks we studied suffixes, we focused on adding endings and the rules for dropping the silent e, changing the y to an i, and doubling consonants. Here is the list for that week: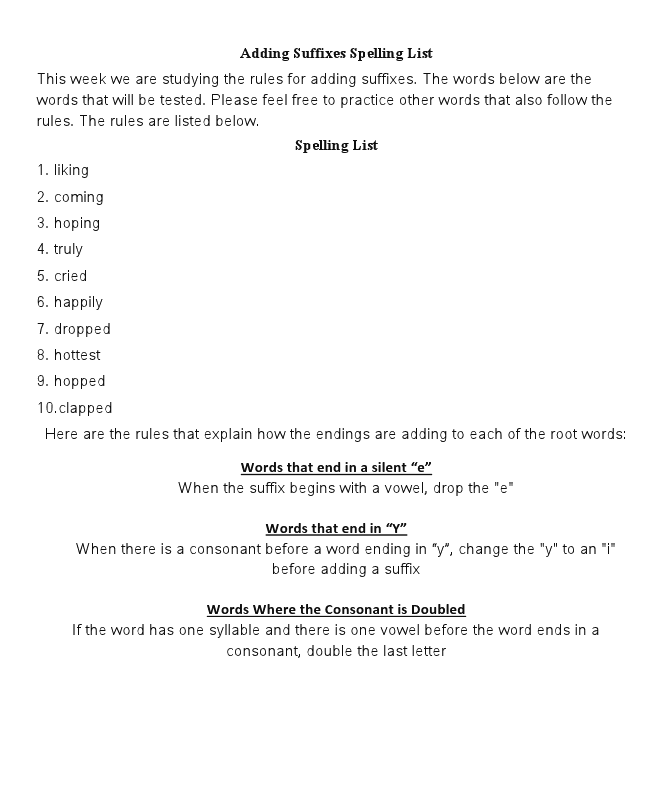 Click
here
to download it free. I left it as a Word document so you can edit it as needed.
We learned the words using the Promethean board to explain HOW the rule worked. I LOVE having a Promethean board! I know how lucky I am!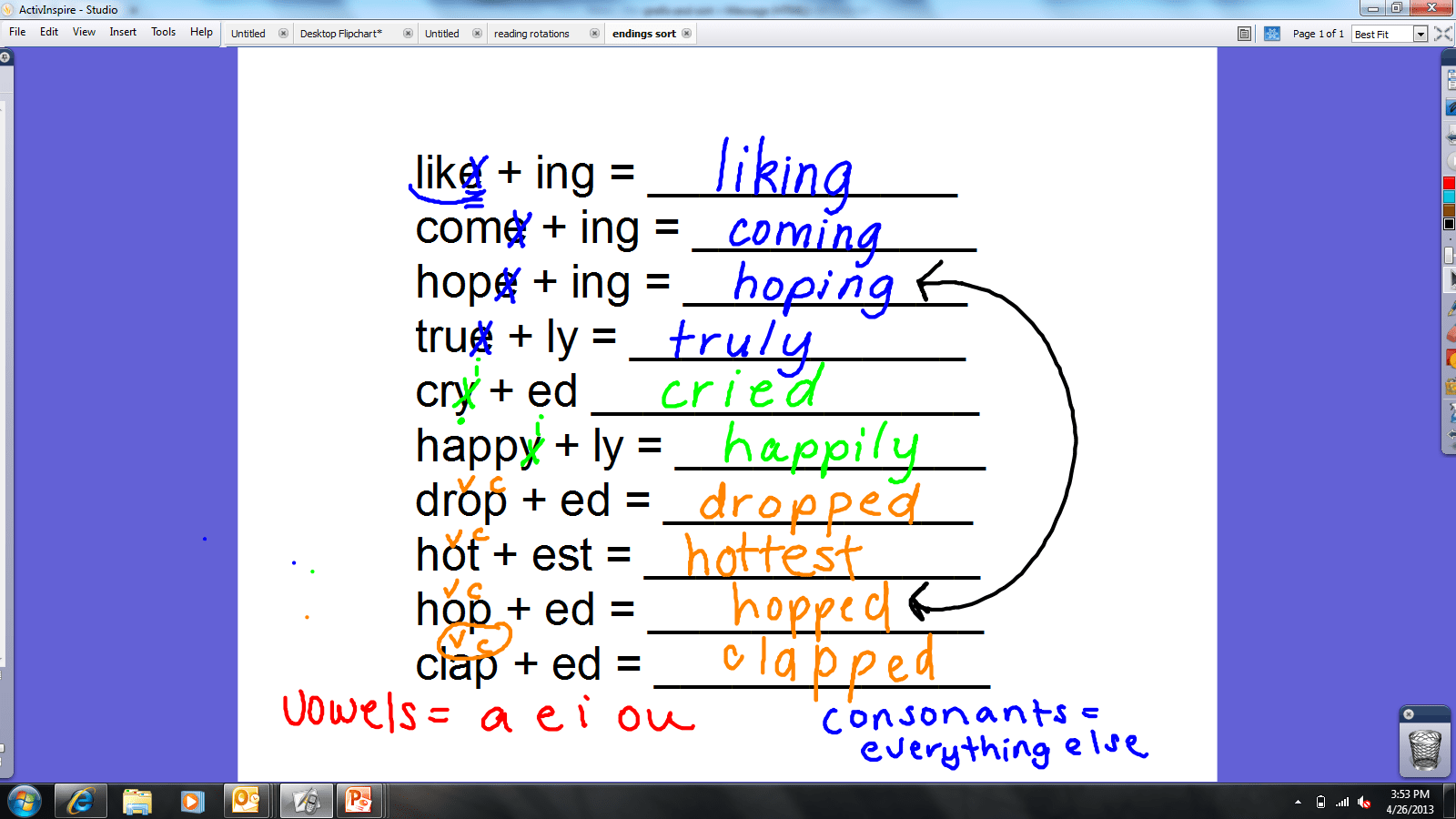 Then practiced sorting the words and writing them correctly.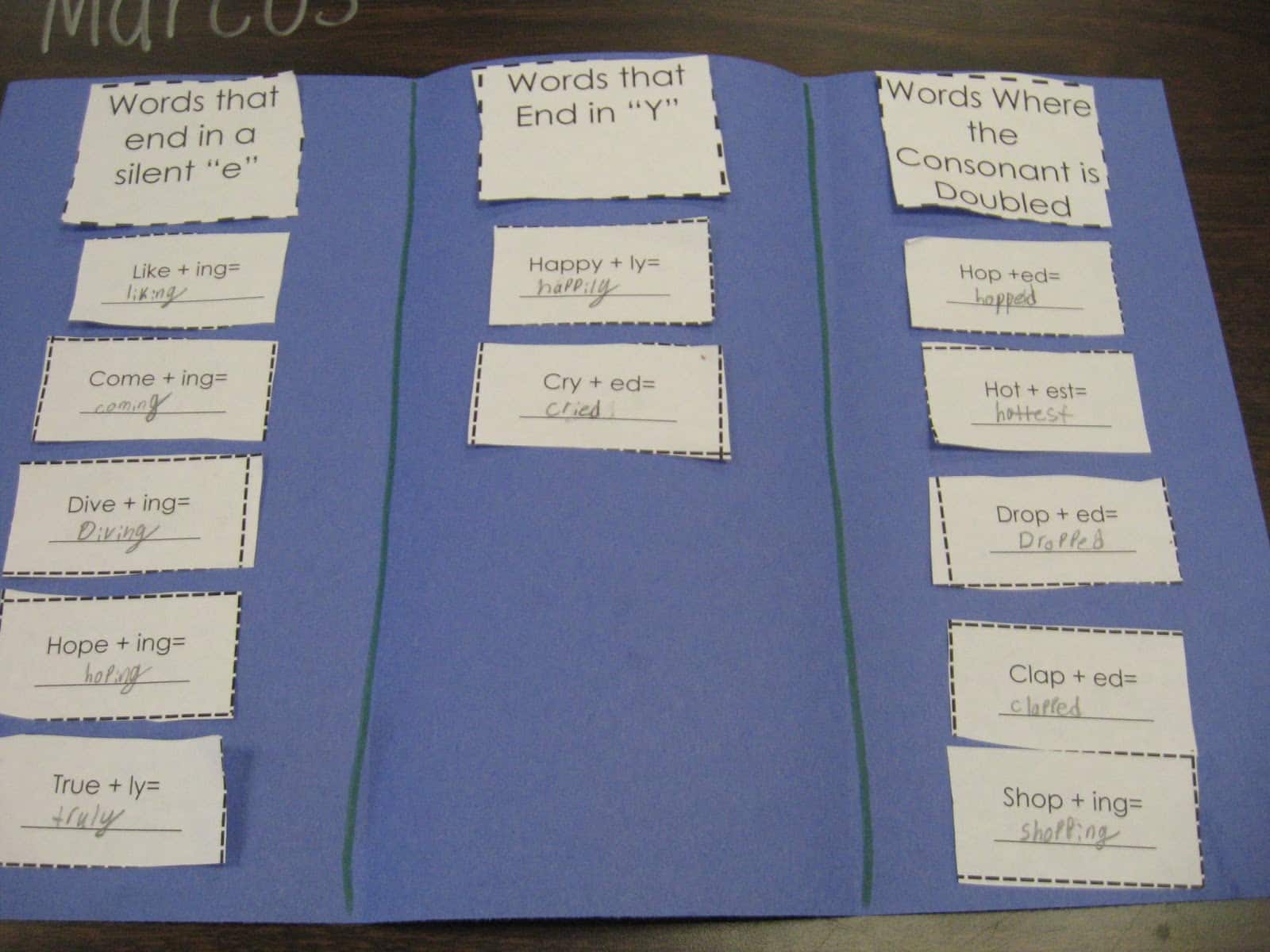 Here is a close up of one of the columns: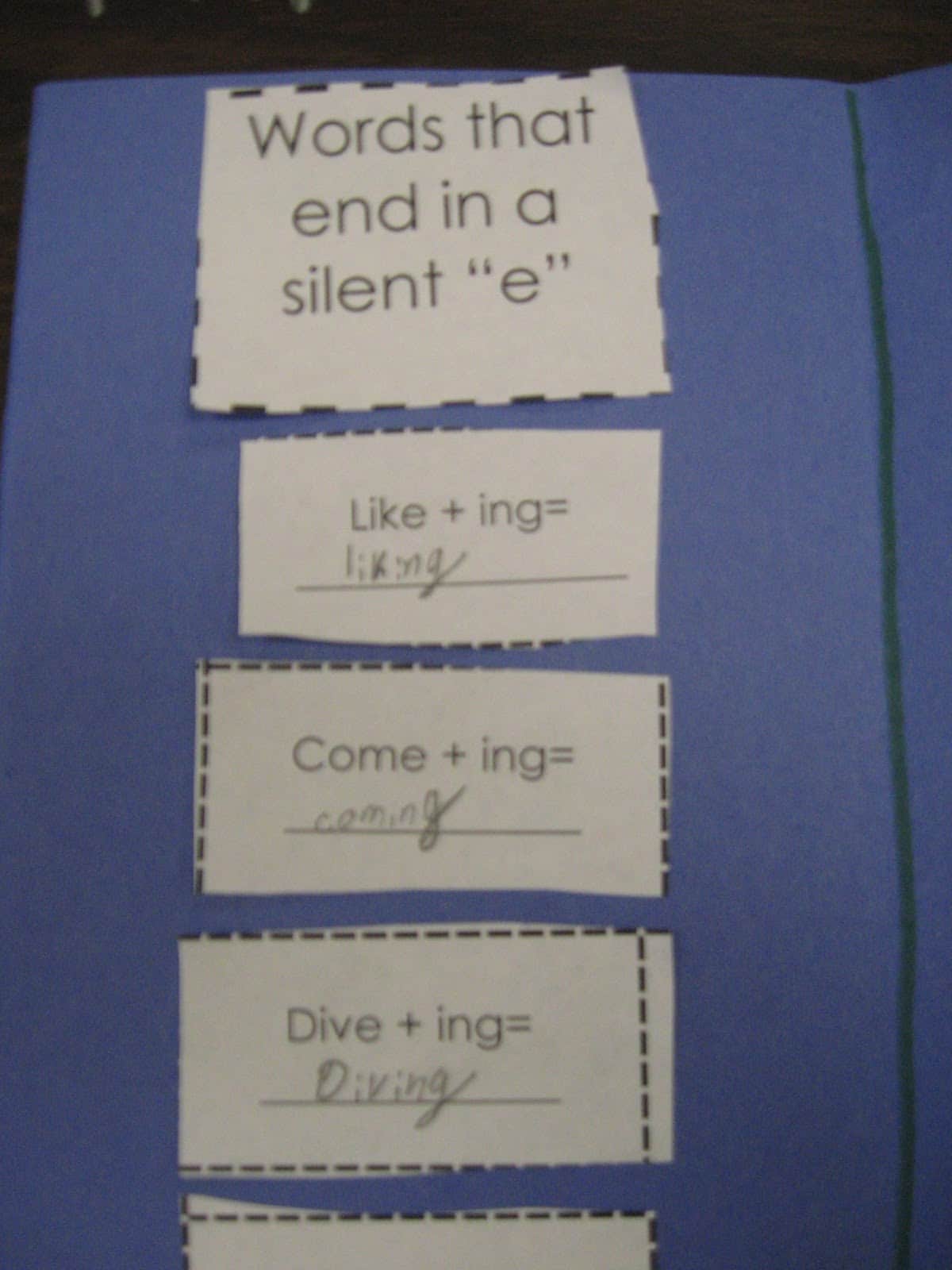 Students had to write the word with the suffix correctly and then sort it. To create this we simply took a 12 X 18 sheet of construction paper and folded it into thirds. Students first wrote the words with suffixes, cut out, glued down the labels, and finally sorted the words and glued them down. They are they same as the spelling words, but I added two sneaky "bonus words (diving and shopping) to see if they could apply the rules!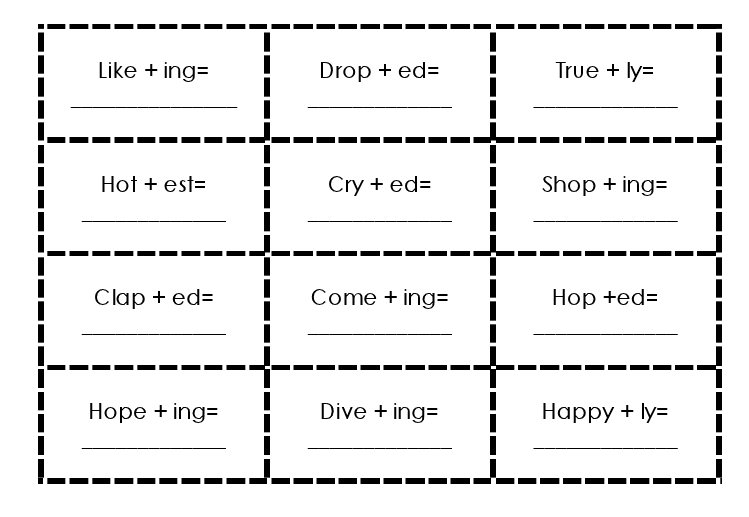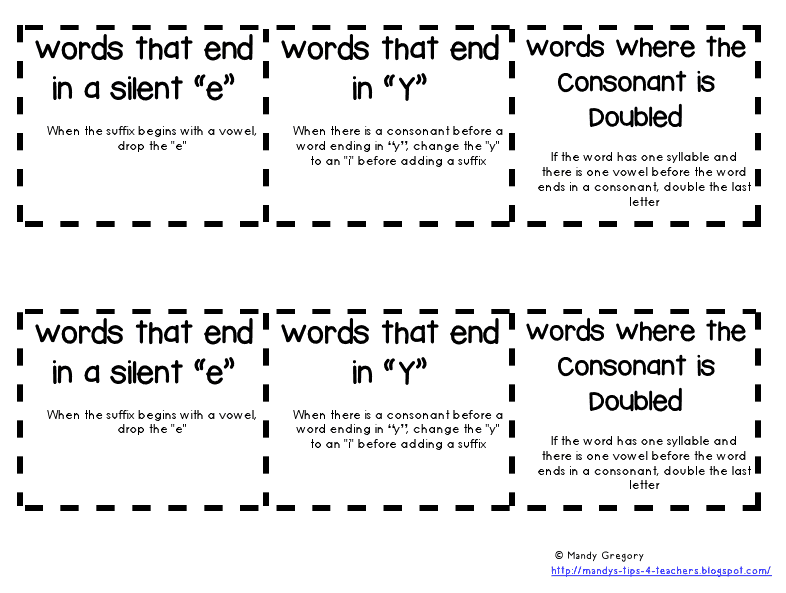 Click
here
to download these freebies!
Whew! They did great on these and I think they are starting to get it!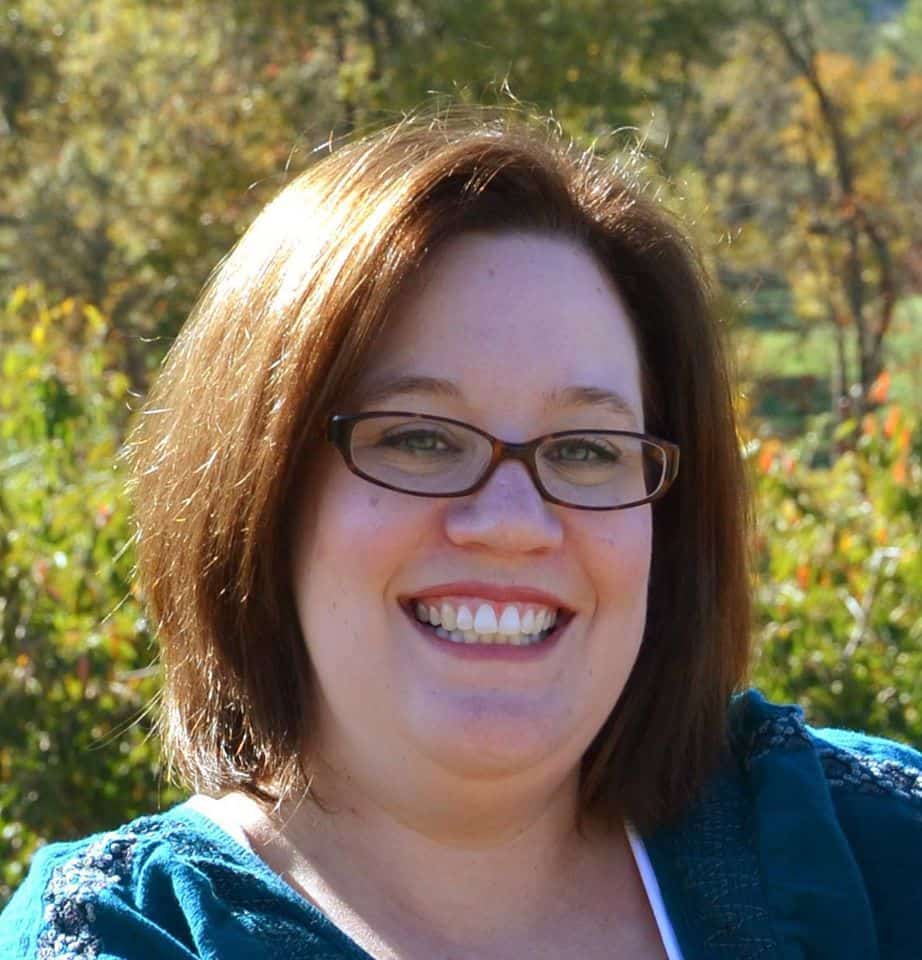 Mandy Gregory is a 2007 and 2012 Teacher of the Year. She has taught 4th, 3rd, and 2nd grade in both the general education and inclusion setting. She is the owner and creator of the Teaching Tips website (www.mandygregory.com) and has over 10 years of experience. She is married with two beautiful children.