I love this time of year.
I am trying to teach my three year old the concept of thankfulness. I tried to combine this with her love of "doing art." We painted brown on some paper and then used hand prints to create the leaves. I cut it out and glued it all together. Then I asked her what she is thankful for, thinking this would be the cutest thankful tree art. I typed these out in different fonts and added them under the tree.
I am sure you will be pleased to know that she is thankful for her heart (how she refers to loving things), her sister, Minnie Mouse, Roo- Roo (her favorite stuffed animal), TV, and then Momma. Yes, I am number six on the list, right under the television set. Have mercy. But at least I beat out Doc McStuffins. She was number nine!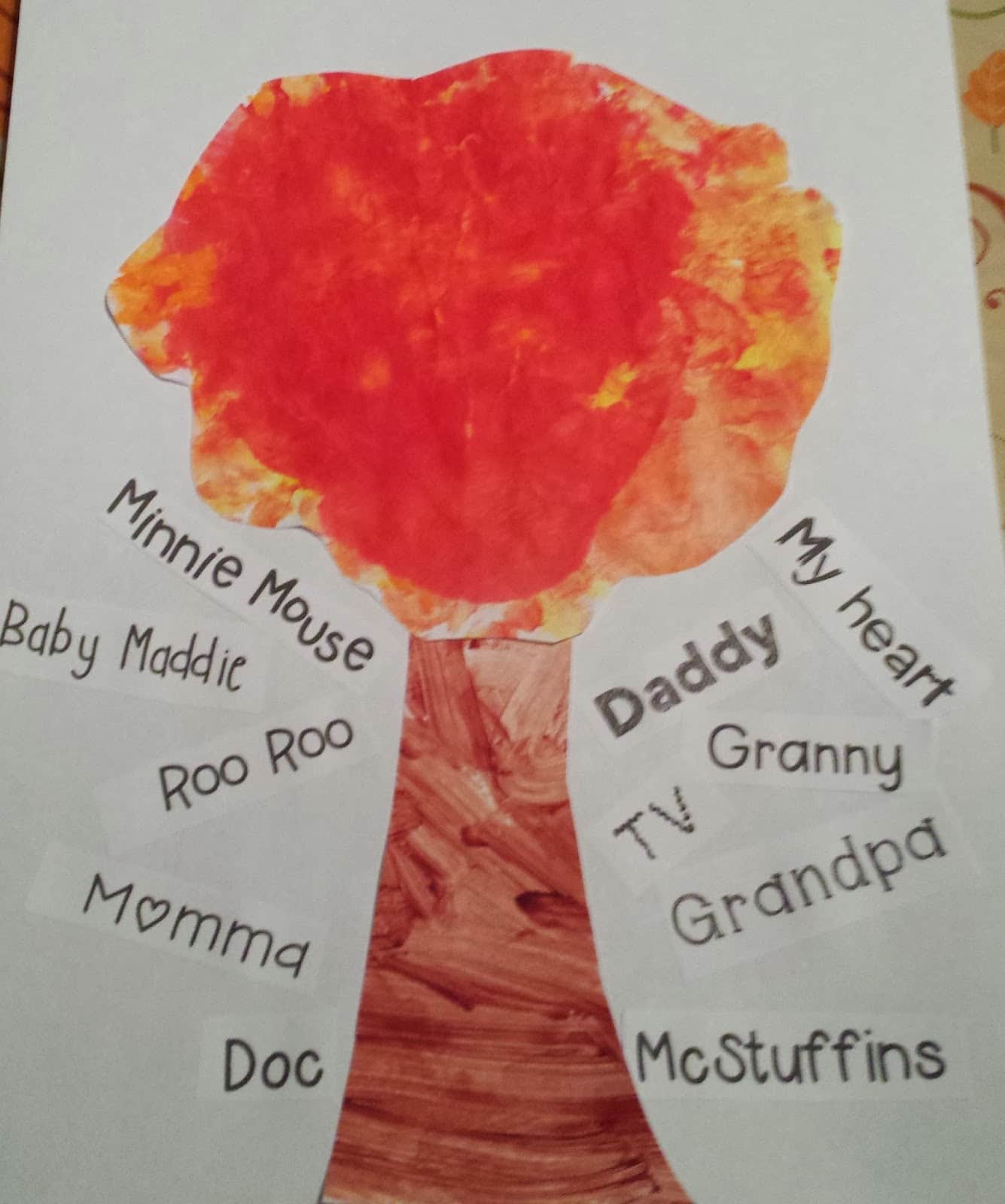 I think it will look super cute in a white IKEA frame with a white mat.
And on to another Thanksgiving "thing"…
About two years ago when I first started diving into the Common Core Standards, before it had even been implemented officially in Georgia, I wrote this little Thanksgiving unit. I wanted to hit the standards with a fun and engaging unit. My kids LOVED it and I really felt like it stretched them. It was perfect for the week and a half before break.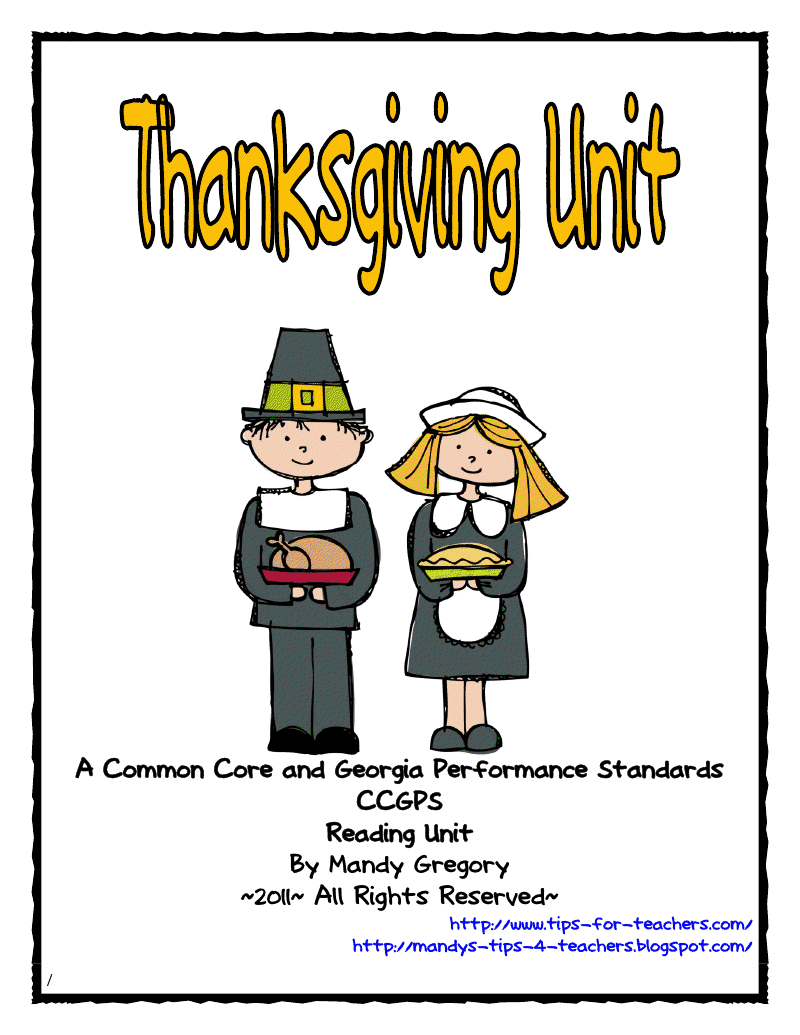 I felt it was a bit dated looking and now that I have a better understanding of the CCS I wanted to clean it up and add a bit more independent practice. So I revamped it, made it prettier, and added some additional practice to the lessons that the teacher can do in small groups or for independent work. They are not Thanksgiving themed so these practice sheets can be done at any time of the year.
Here is the new unit: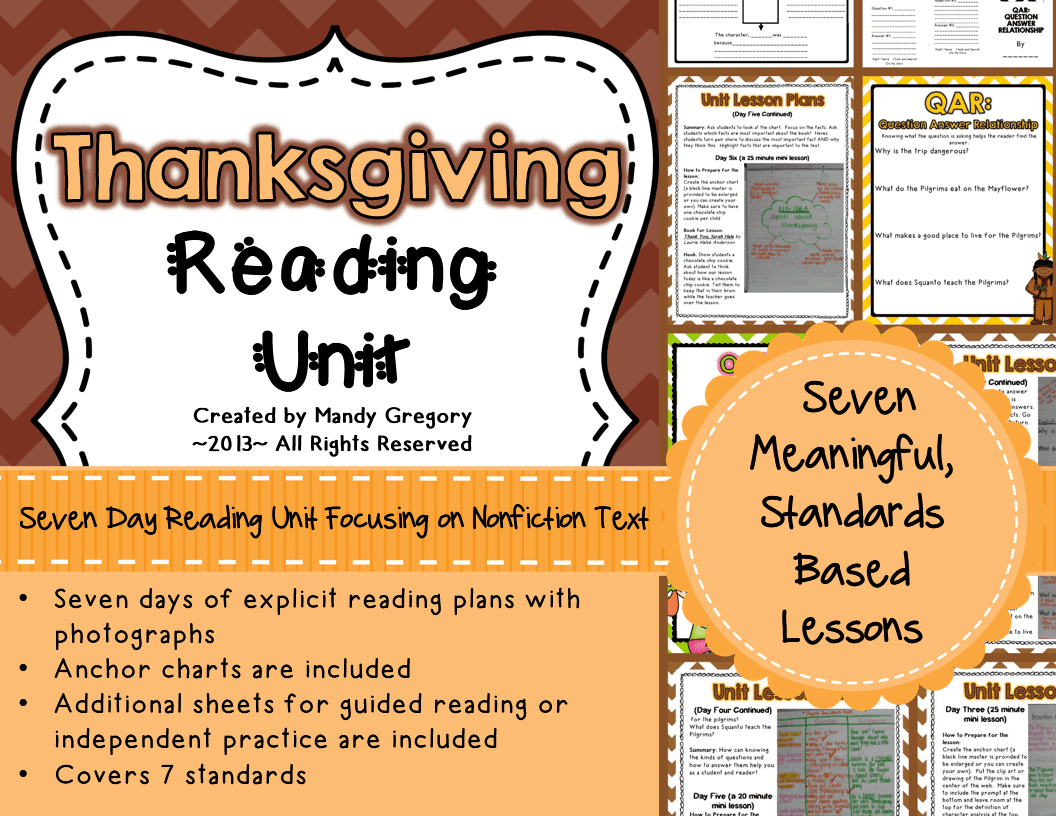 The unit includes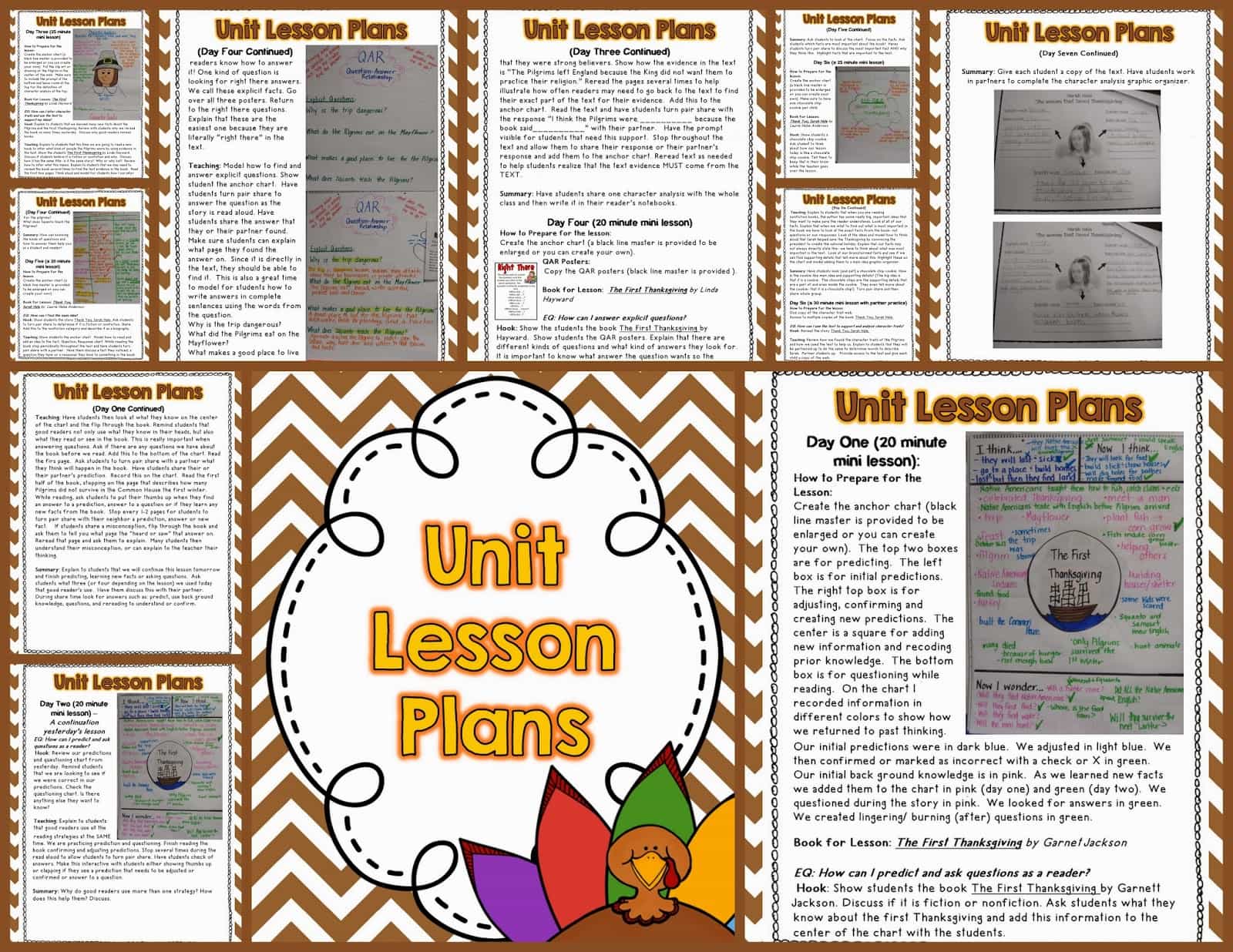 Seven days of explicit lesson plans including a hook, teaching point, and summary. Photographs are also included.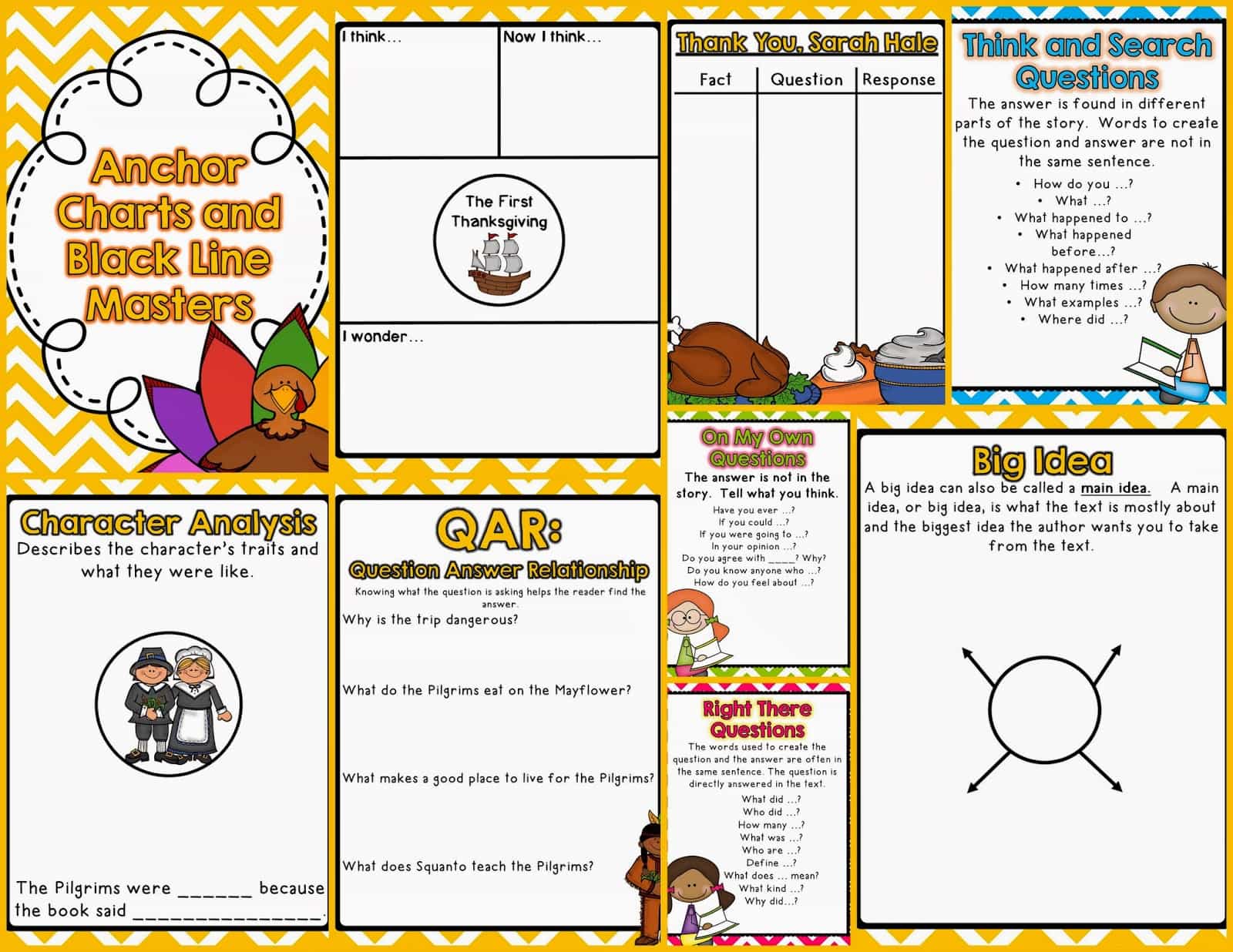 Matching anchor charts that are perfect for projecting on Smart Boards or Promethean Boards, as well as 3 reference posters.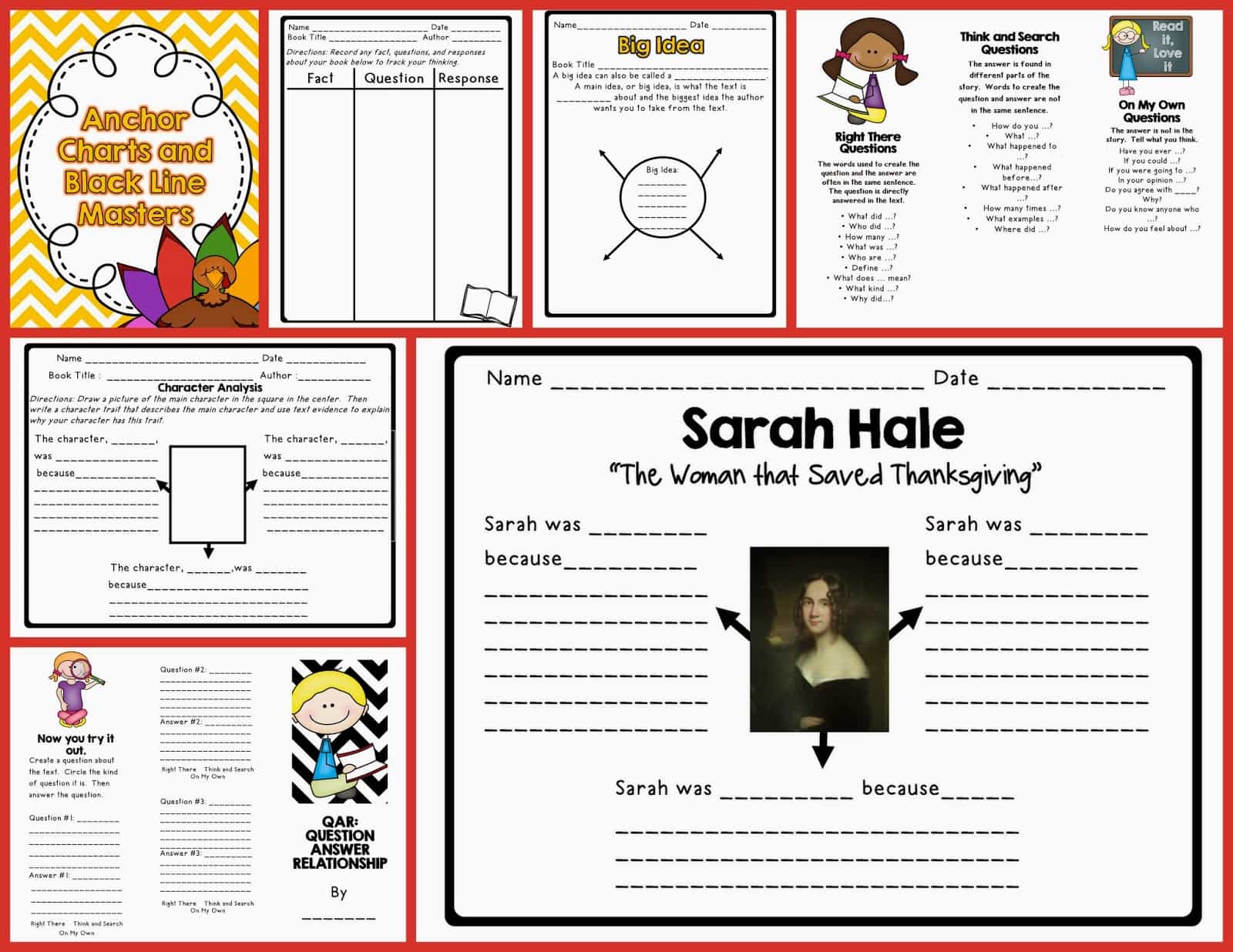 Additional activities for extra practice that extend the lesson. These would be perfect for guided reading or independent practice.
…and a partridge in a pear tree.
Wait, that is my Christmas unit :).
It is available here in my store for $6. If you have already purchased it make sure to download it again to get all the goodies!
Since I have shared something new-ish, I want to share a give away all about the new!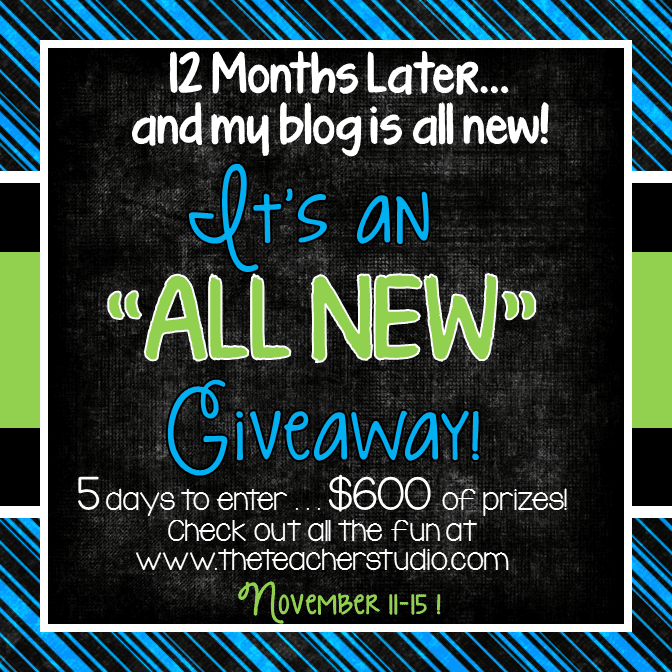 The Teachers Studio
is celebrating her one year anniversary and a new look. She will be running one give away EVERY day for five days. One winner will be selected each day to choose $10 from 12 different TpT stores. Yeah, that's right…anything the winner wants for $10 from each store. So the winner gets $120 worth of stuff! Wowzers! I am a part of today's set of prizes. The other stores look so great I wish I could enter myself!!!!
AND last but not least, today is the
LAST
day to enter
My Thankful Tuesday giveaway
. The winner of this give away will win a blog refresh from the amazing
3am Teacher
. I will announce the winner TOMORROW! Click here to enter!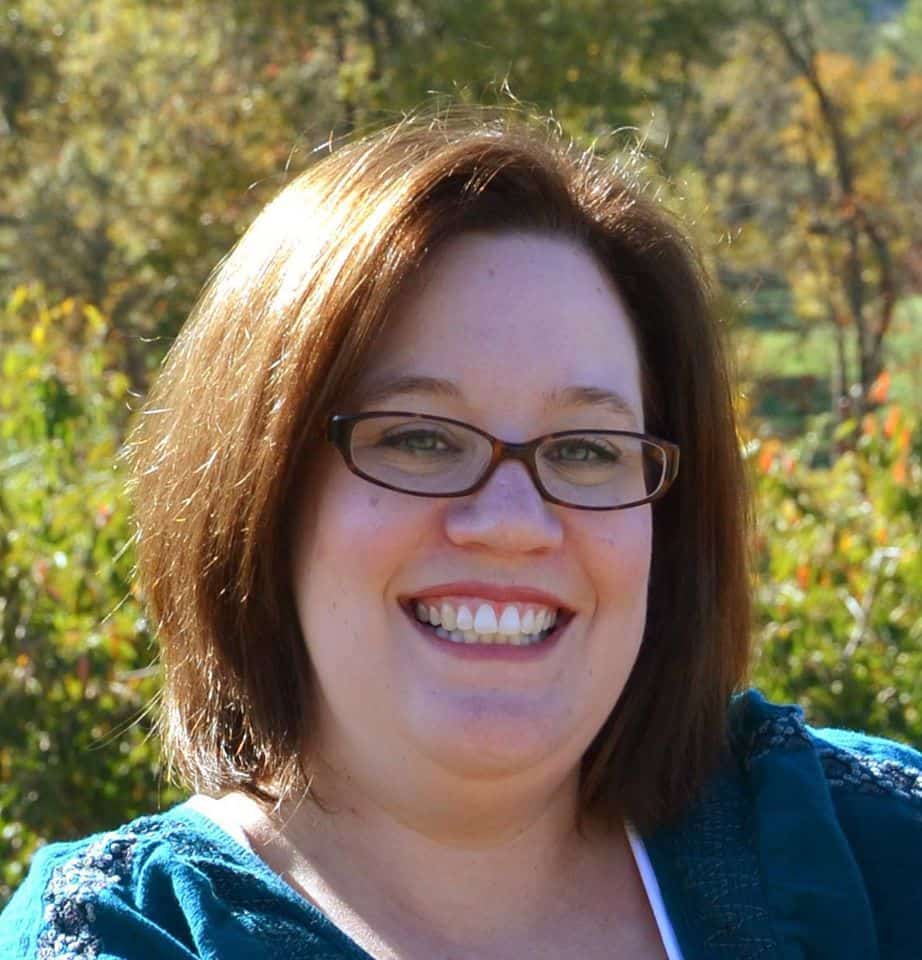 Mandy Gregory is a 2007 and 2012 Teacher of the Year. She has taught 4th, 3rd, and 2nd grade in both the general education and inclusion setting. She is the owner and creator of the Teaching Tips website (www.mandygregory.com) and has over 10 years of experience. She is married with two beautiful children.